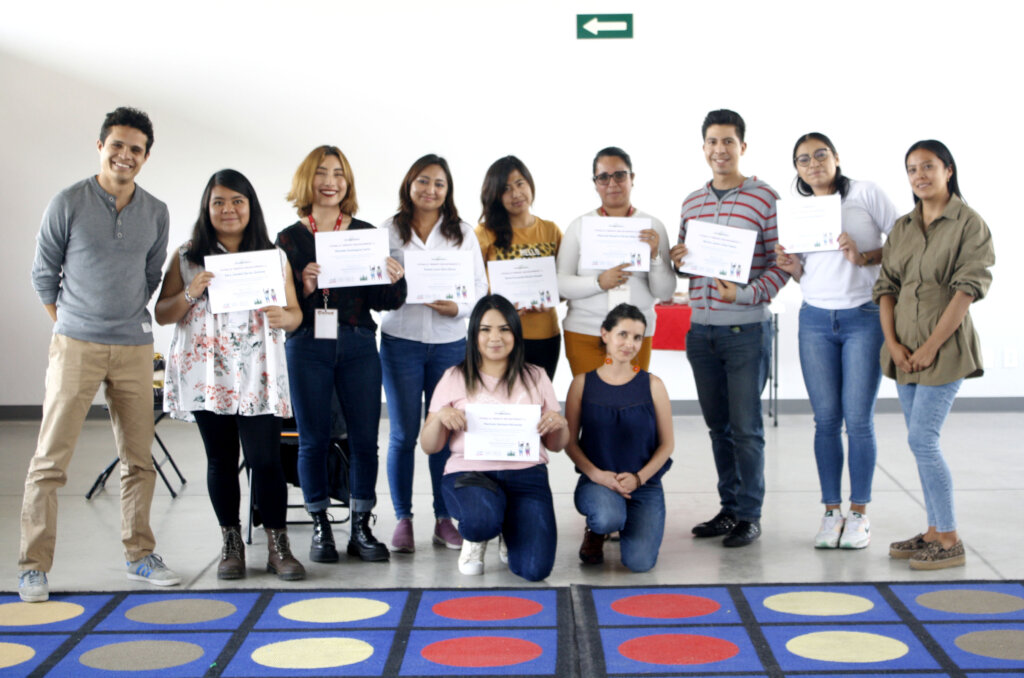 Do you know how many people we have trained in child sexual abuse prevention so far this year, thanks to your support?
More than 400!
Over 200 girls, boys and adolescents from Malinalco have participated in our workshops this year, in addition to adults such as teachers, parents and other caregivers.
This has generated a demand for psychological or legal support services. We have been providing it through our hotline, our therapeutic support model, and case referrals when required.
On the other hand, we continue to broaden the horizon for this effort!
We are doing this by training other civil society organizations in our model, beyond Malinalco. In these months, we trained teachers and grassroots organizations in Chiapas, thanks to the strategic alliance with El Rebozo, a local NGO.
We love sharing what we have learned and created, so that more and more people have tools to prevent and respond appropriately to child sexual abuse.
Thank you for continuing to believe in what we do!