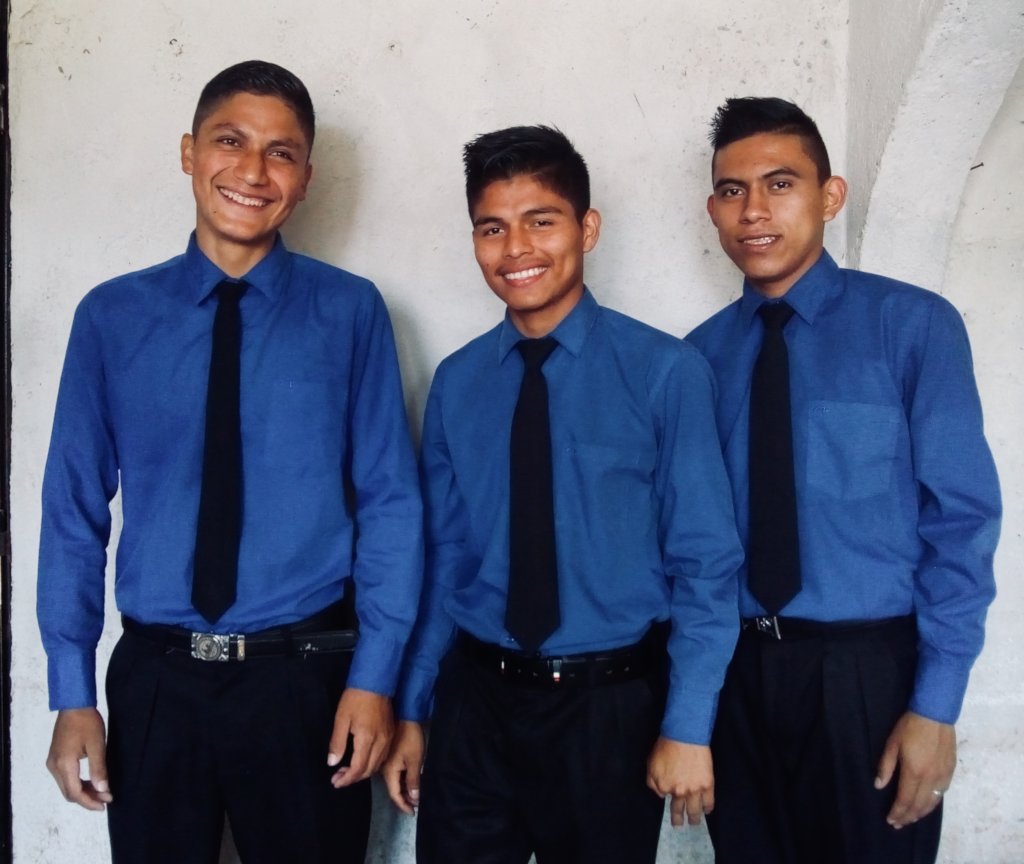 Another year of secondary school is quickly coming to a close, and we are getting ready for yet another graduation in Joconal. On October 26th, we will have four students completing 9th grade and will be sending off three seniors. These students have worked hard, and we are excited to see what life has in store for them.
Each year the students are required to do a class project for seminary. Our graduates chose to set up a recycling program in their village for their project. They worked with the village leaders to create a plan for garbage, recycling, and compost. They then went to the family homes in the village to help them implement the plan. They did an incredible job on their project and have created lasting change in Joconal.
As part of their project, they have to present their work to a panel and audience in Guatemala City. When they presented their project, they knocked it out of the park. The Director of CAB School was floored. It was one of the best presentations all day. When these students came to us, they were at a huge disadvantage. The primary school in Joconal just didn't have the means to meet the needs of all of their students. Now alongside students from a private school in Guatemala City, these students are ahead of the game.
We are proud of these kids, but honestly, I think that even I take their education for granted. The school is up and running. It's established in the community. We have a great group of educators, and our students are excelling. Sometimes I forget how incredible it is that there is a secondary school in Joconal, a village that is still unknown to many people in Guatemala. Luckily, students like Elsy are a stunning reminder of how special this school is.
Elsy is about to complete her 7th grade year. She had a rough start, but is finishing the year strong. For Elsy, getting to school is not as simple as it is for our other students. She lives in a village miles away and further from the main city of Gualan. In order to attend school, Elsy travels over an hour to Joconal and stays with her cousins throughout the week before returning home for the weekend. She is like many students throughout Guatemala, and a wonderful reminder of how our students value their education.
As we continue to wrap up this school year and the many more to come, let's not forget how special this project is to our students. Please know that it is nothing short of a miracle, and that you are part of that miracle.