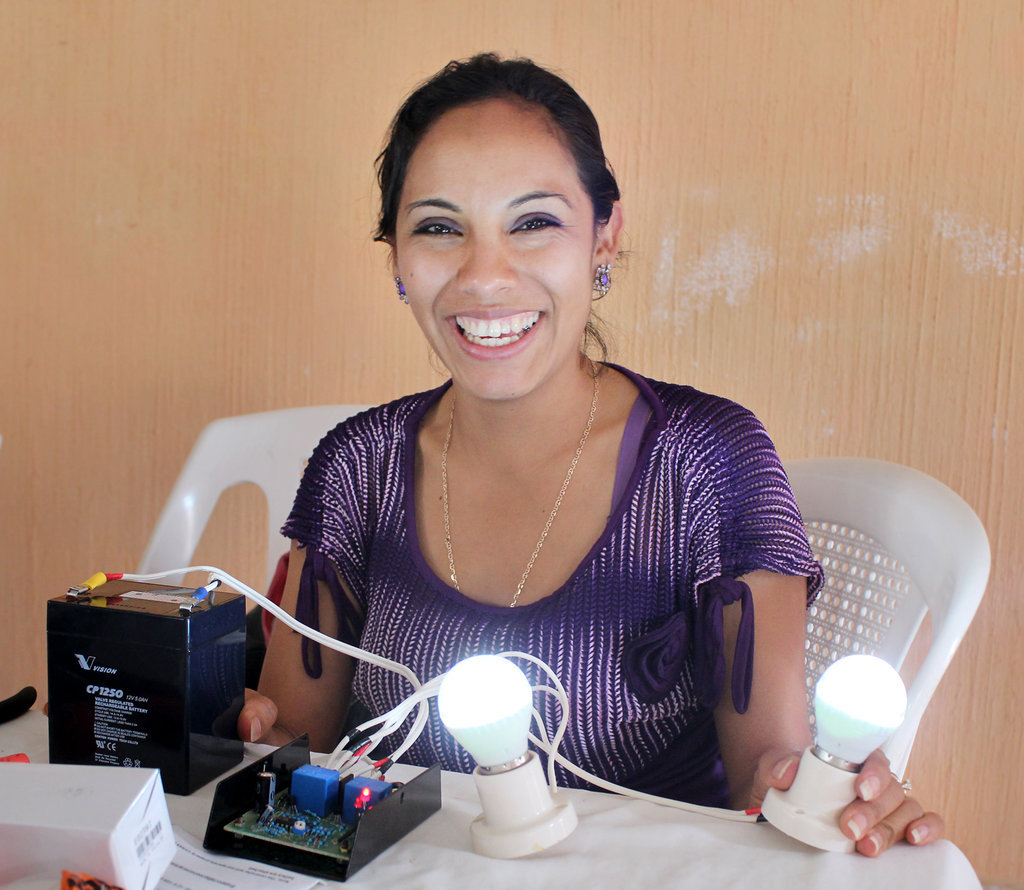 Dear Project of the Month Club,
We are entering the winter months in D.C. and gearing up for the holiday giving season! Each day, new inspiring projects join our site, and we have one we are excited to share with you this month.
Last month, 263 of you gave a total of $8,787 to support SIMA's Bring Global Education to 100 Los Angeles Schools project, which exhibits award-winning documentaries to students in underserved schools, introducing them to a broader worldview.
This month, your donations are supporting Appropriate Technology Collaborative's Mayan Power and Light project, which gives Guatemalan women skills and support necessary to start small businesses selling and installing affordable solar power. Monika Goforth, Programs Director for the Appropriate Technology Collaborative, has this message for you:
Wow! This is great news! Thank you so much for selecting Mayan Power and Light for Project of the Month! We've had a great year: first, we got listed as Sustainia's Top 100 Sustainable Solutions and now, GlobalGiving's Project of the Month! This is big."
When we asked what nearly $9,000 could do for Appropriate Technology Collaborative, Monika knew how your donation would make an impact:
"Your support comes just in time, as we plan for 2017's cohort of solar women for an inclusive, sustainable economy. Now we can mobilize our recruitment for 24 new solar saleswomen who are committed to learning business skills and solar technology to sustainably develop their community while generating income for their families."
Empowering women and promoting sustainability—sounds like a win-win! We can't wait to share their progress with you next month.
Warmly,
Mari Kuraishi + the GlobalGiving Team