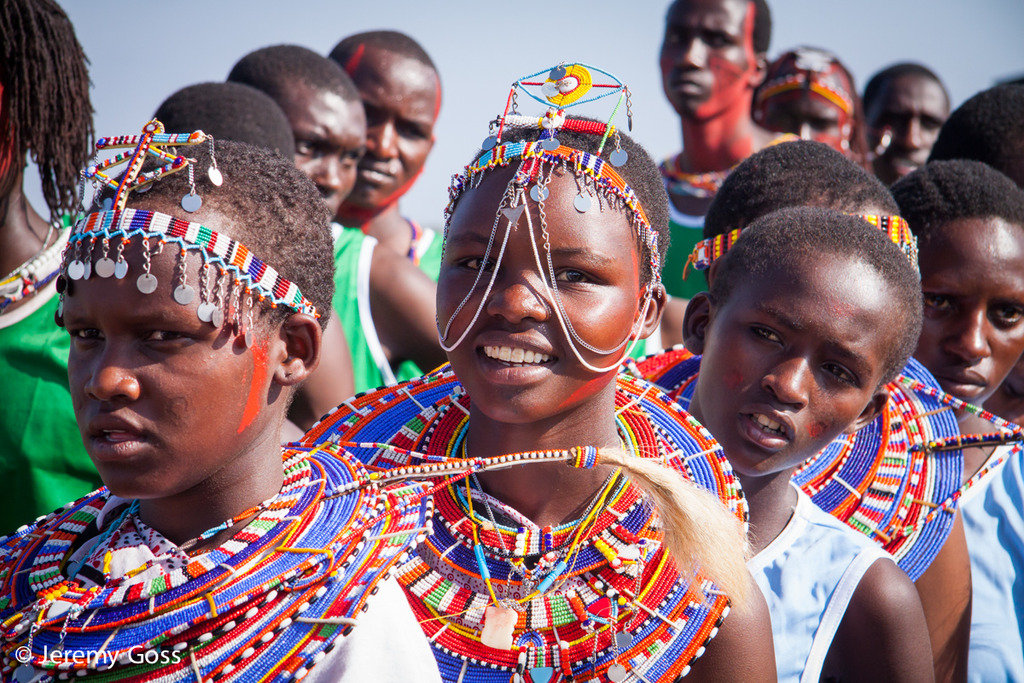 Dear Project of the Month Club,

As usual, July was a sweltering month here in D.C., and it's hard to believe we're already headed into August! Last month we welcomed four new staff members to bolster our program, business development, and technology teams, and held our 2016 Photo Contest where thousands of people from all over the world voted for their favorite image from a GlobalGiving project! And of course, we've got an awe-inspiring project to share with you this month.

Last month, 262 of you gave a total of $8,652 to support Aumazo, Inc.'s Help 200+ Rural Girls in Cameroon Stay in School project, where your donation is helping underprivileged girls stay in school and providing them with private bathroom facilities.

This August, your donations will support Big Life Foundation USA's Maasai Olympics: Ending Lion Killings in Kenya project, which, at the request of Maasai leaders, puts on their version of the Olympics in place of their traditional lion hunts as a rite of passage into manhood.
Kim McCoy, executive director of Big Life Foundation USA, said being selected as Project of the Month felt like Christmas in July!
"Asante sana, Club members!! We at Big Life are thrilled and honored to have been selected as GlobalGiving's next Project of the Month. Your support will help to save the lives of countless lions in direct collaboration with local Maasai communities in Kenya. With the 2016 Maasai Olympics rapidly approaching and the costs soaring like a javelin throw, this unexpected gift feels like Christmas has come early!"
"The manyattas (warrior villages) have selected their best star athletes for their teams, and regional competitions will be in full swing from now through October, culminating with the Olympic Finals on December 10. It means the world to us to have the support of the GlobalGiving community for this important initiative!"

When we asked Kim what $8,700 could do for Big Life Foundation, she could think of more than just a few ways your donations will help:

"A gift of $8,700 is incredibly meaningful for Big Life, and would help us to pay for all of the following: one regional competition between two manyattas; six wildlife conservation educational meetings at group ranches; the participation of forty girls from local girls' schools in the final Olympics Day; first place cash prizes for each of the six events (rungu throwing, javelin throwing, high jump, 200m run, 800m run, 5,000m run) at finals; and Olympics Day uniforms and shoes for four warriors."
"Already this year, Big Life has engaged over 4,000 Maasai on the importance of wildlife conservation, including more than 1,800 warriors, 390 elders, nearly 1,000 women, and over 800 children. To give you an idea of how very important these conservation-oriented meetings are, Big Life took a survey last year of warriors across the ecosystem to assess the impact of the Maasai Olympics. 93% of warriors polled said they felt that the Maasai Olympics offer a good alternative to traditional lion hunts as a competition establishing bravery and recognizing manhood. 91% said they believe it is important to protect lions and that the Olympics result in an increased willingness to support lion conservation."
"As a result of this huge cultural shift, in conjunction with other elements of our predator protection program, there are now more than 200 lions in the ecosystem we protect, making it one of the only populations of lions in all of Africa that is growing, rather than declining. Considering that the lions in our area of operation were in crisis and almost completely extinct in 2003, this is a victory worth celebrating! Thank you again, from all of us, for being a part of it."

The games are on, thanks to donors like you. We cannot wait to see the ways your donation makes a difference next month!

Warmly,
Mari Kuraishi + the GlobalGiving Team