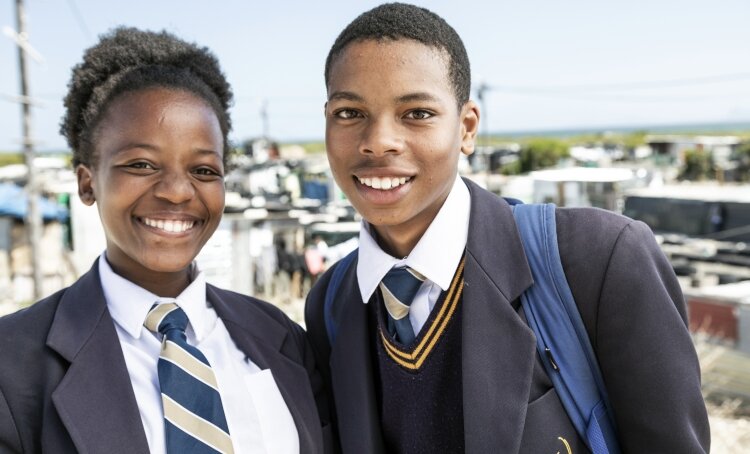 Dear Project of the Month Club Member,
The economic and educational effects of apartheid still impact millions of South African youth. Only one in 20 black students in the country obtains a university degree.
Christel House International's project, Educate A Poor South African Child, supports students with a holistic approach that starts with K-12 academic curriculum. The organization also offers character development programming designed to instill independence, integrity, social responsibility, and leadership qualities in students. Their students receive breakfast and lunch, and are provided with uniforms and resource materials like textbooks and other school supplies.
For five years after high school graduation, the Christel House College & Careers program provides financial, academic, and career-oriented assistance as students transition to college, apprenticeships, and work. Today, Christel House International serves more than 1,090 students in South Africa.
"To our GlobalGiving Club friends, we thank you for your support of children experiencing poverty in South Africa," Barbara S. Bosch, Senior Vice President, Marketing and Development at Christel House International, shared. "100% of donations support programs and services for students."
"Your gift is changing life outcomes," Barbara added. To learn more about how Christel House is supporting students in South Africa, read their most recent report.
Thank you for your commitment to a better world!
With gratitude,
Victoria Vrana
GlobalGiving CEO