Project Report

| Jan 4, 2021
Project of the Month Club Update: January 2021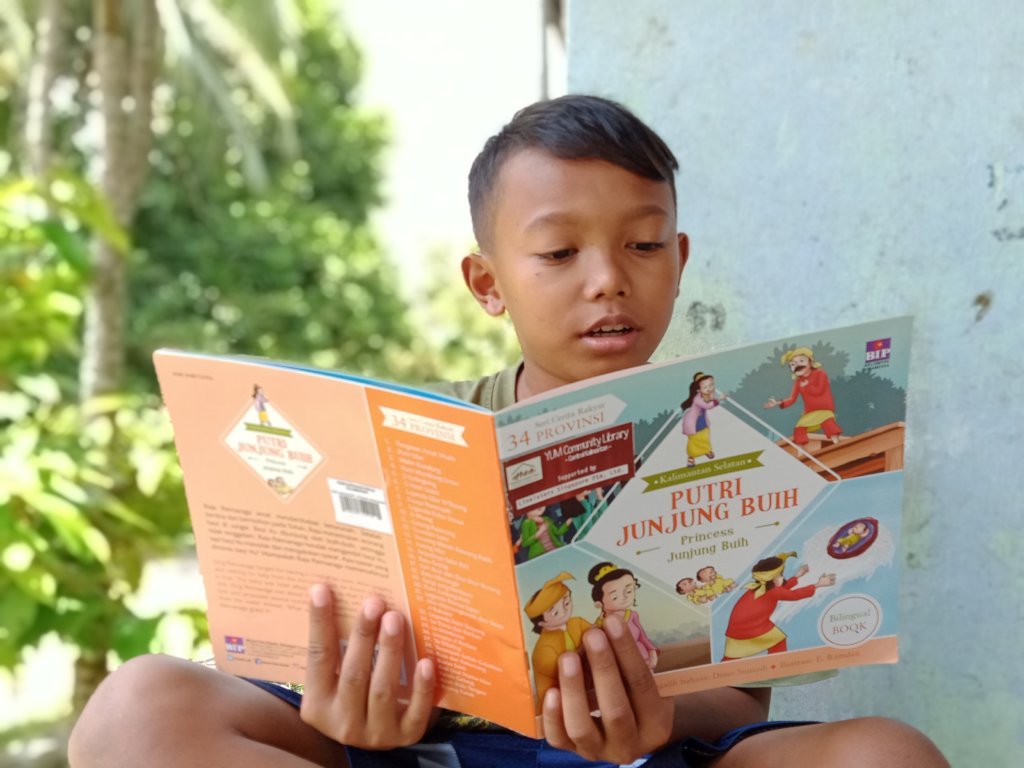 Dear Project of the Month Club Member,
I truly can't express how grateful I am that you've resolved to continue making the world a better place in 2021! Your generosity will play a crucial role in supporting nonprofits across the world as they help their communities overcome the long-term impacts of COVID-19.
Last month, you joined an incredible 620 donors, raising $25,220 in support of Fundación Calicanto's life-changing efforts to provide professional training opportunities for women in Panama.
To ring in the new year, we're crossing the globe (virtually, of course) to bring you yet another inspirational initiative.
I'm thrilled to introduce Yayasan Usaha Mulia (YUM) and their project Help Promote Good Reading Habits in Kalimantan.
For more than 4 years, YUM has worked to increase the quality of children's education in Bukit Batu, Indonesia. The organization's Community Library, which is the only library in the region, ensures that more than 500 children are able to access books, participate in educational activities, and build community.
When Executive Director Vanessa Reksodipoetro learned that YUM was joining the Project of the Month Club, she sent this message of gratitude:
After a very tough year, what a blessing to discover that we were selected as Project of the Month for January 2021! This nomination enforces our belief that hard work and continued optimism can get us through any challenges ahead. We've seen first-hand how the generosity of the collective has stepped up in 2020, and this is the icing on the cake!
Vanessa also shared how plans for how your generosity will help YUM support the children in their community this year.
The funds we receive will help continue the tutoring sessions in our library in Central Kalimantan. With 9 months of being out of school, the children living in rural Indonesia are experiencing a tremendous learning loss and we hope the small group tutoring sessions can help to ensure that the basics of reading, writing and simple maths are achieved. Once the library can reopen, the funds received will also help other activities such as the English Club, Computer Club, Science Club as well as our Dance and Arts activities.
To learn more about how YUM is helping children continue their education, check out their most recent report.
Thank you so much for your compassion and commitment. Wishing you and your loved ones a happy and healthy New Year!
Warmly,
Alix Guerrier
GlobalGiving CEO