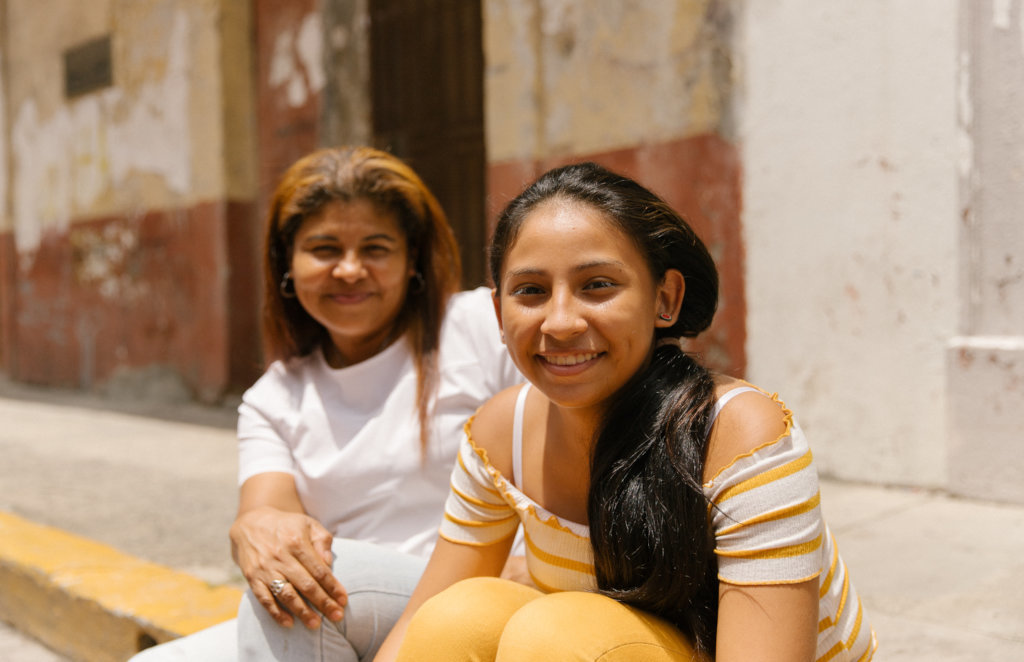 Dear Project of the Month Club Member,
From the bottom of my heart: thank you. This holiday season, you've given locally-led nonprofits the gift of stability in a time of instability, helping them support their communities in a giving season like no other.
Throughout the month of November, you joined an incredible 614 donors, raising $25,104 in support of Green Light for Girls and their project Give Girls a Green Light in STEM Around the World. Your collective compassion ensured Green Light for Girls can continue helping girls explore STEM through their COVID-19-safe educational broadcast series and science experiment kits.
Today, we're thrilled to introduce yet another awe-inspiring nonprofit helping women and girls unlock their full potential: Fundación Calicanto. Their project Fight Poverty: Educate Women in Panama, works to reduce gender inequalities and provide professional training opportunities for women in Panama who live in marginalized communities and often struggle to access educational resources.
Fundación Calicanto's CAPTA program helps these women reach personal and professional independence through vocational training, leadership development, and psychological support. After completing the program, participants earn a certificate to work in the region's thriving hospitality industry and are better able to support themselves and their families.
Fundación Calicanto leader Hildegard Vasquez shared her gratitude to you and other Project of the Month Club members for supporting Fundación Calicanto's mission:
"Our team couldn't be more excited and empowered about the news that we have been selected for GlobalGiving's Project of the Month. We work to reduce gender inequalities and provide professional training opportunities for socially at-risk populations in Panama. The current global and local context provided us with a unique opportunity to adapt the CAPTA Program to a digital version through which we continue to fight poverty and reduce the social gaps towards access and opportunity. This strategy has allowed us to amplify our impact capacity to include the needs of our former, current, and new beneficiaries. Thank you to GlobalGiving for the incredible recognition of the work that our team, beneficiaries, partners, and directors have committed to throughout the years."
Hildegard went on to share plans for how your generosity will power their efforts this year:
"We anticipate that the program's current virtual format will allow us to reach women from every region of Panama without restrictions and to better adapt to the various profiles and needs of the women, regardless of where they reside. We also seek to sustainably expand our impact by improving our post-program connection with the graduates. We want the sense of belonging to persist through the foundation and the women's' lives. Through this fund, we aim to successfully continue to support the women post CAPTA by embracing their personal and professional journey to be ambassadors of the program and agents of change in their communities."
To learn more about how Fundación Calicanto is helping women succeed, check out their most recent report from the field.
I can't express how grateful I am for your profound generosity during this trying time. Thank you for making this holiday season brighter for nonprofit leaders around the world!
Warmly,
Alix Guerrier
GlobalGiving CEO