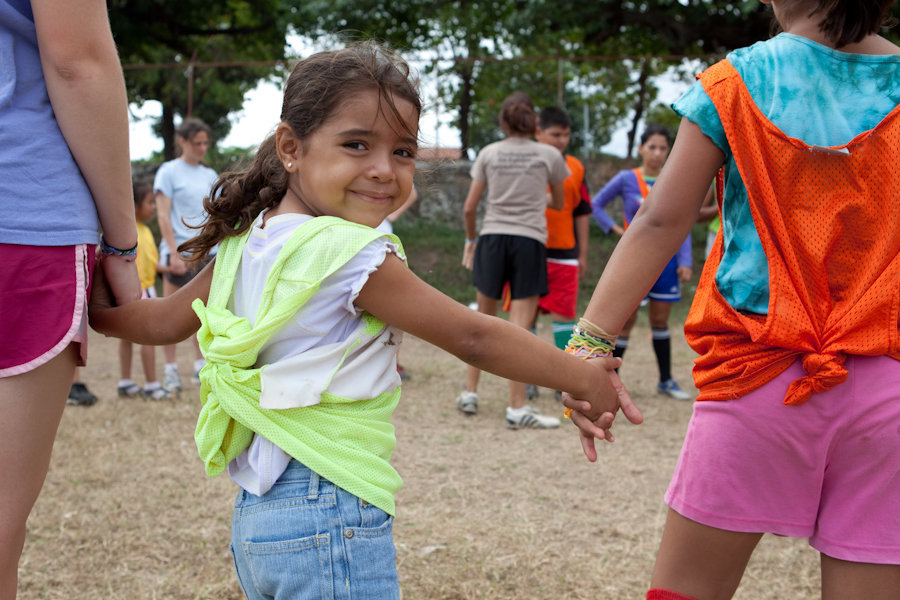 Dear Project of the Month Club Member,
We hope you had a healthy and safe month of May. We are incredibly grateful for the generosity of you and the 585 other club members that came together to give $25,095 last month to Infinite Family and its project, Mentoring African Teens to School and Life Success, that is helping Black South African teens develop self-reliance and resourcefulness in as they prepare for their lives as young adults and beyond.
This June, your Project of the Month Club donation will support our nonprofit partner Soccer Without Borders' and its project Playing (Soccer) for Change in Nicaragua.
Soccer Without Borders' mission is to use soccer as a vehicle for positive change and provide underserved youth a toolkit to overcome obstacles to growth, inclusion, and personal success. The Playing (Soccer) for Change in Nicaragua project gives girls living in Granada, Nicaragua the social, educational, and economic support they need to overcome obstacles to success and achieve their personal goals. Through the activities, girls earn participation points that are exchanged for school supplies and uniforms as well as school scholarships.
Senior Manager of International Programs Jenn Bell expresses her thanks to you and other Project of the Month Club members for supporting their mission:
"We are honored and thrilled to be selected for the Project of the Month Club and join this outstanding group of organizations and change-makers! Thank you to all of the Project of the Month Club members for supporting the work to build inclusive communities through soccer. With your support, we will continue to advocate for gender equity in Nicaragua, both on and off the pitch."
Jenn went on to share plans for how your generosity will power their efforts this year:
"The news of our selection comes at a critical time for our project in Nicaragua. Since Nicaragua's political crisis escalated in 2018, in combination with the impact of COVID-19, our project has not been able to host several annual events that typically fund our year-round work. The support from the Project of the Month Club will fill that gap and go directly towards our year-round programs which offer daily soccer, educational, and community-building programs to more than 450 girls in Granada and an additional 1,200 youth through events, camps, and leagues across Nicaragua. With these funds our team of mentor-coaches will be able to continue to cultivate safe spaces for women and girls, ensuring that each member of the SWB community feels connected and cared for during these challenging times."
Learn more about Soccer Without Borders' work by reading their recent updates from the field.
Thank you again for your continued generosity. I look forward to sharing July's Project of the Month with you soon.
Stay safe and well,
Alix Guerrier
GlobalGiving CEO