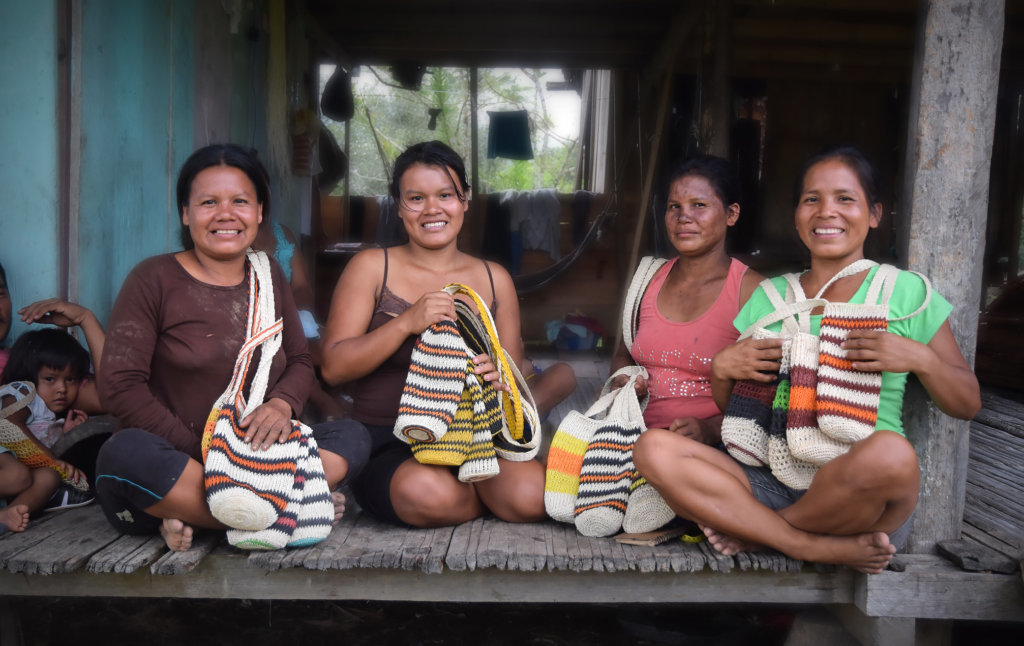 Dear Project of the Month Club,
Hello from Washington, D.C.! This month, your donations are heading to a standout GlobalGiving partner in the Peruvian Amazon.
In February, 419 of you gave a total of $14,634 to support Reach Out Cameroon's Change a Girl's Life Through Microentrepreneurship project. Their team funds small business startup grants for women and girls, and they're doubling their budget this year thanks to your support! Marc, the project leader, believes they'll be able to reach twice as many women and girls to help them rise out of poverty.
This month, you'll be supporting Center for Amazon Community Ecology's Support native artisans & rainforest in the Amazon project which creates economic opportunities for native communities living in Peru. While many economic activities in Peru, like logging, degrade and deforest the Amazon rainforest, CACE works with artisans to create and sell home goods, ornaments, and jewelry made of sustainably-sourced palm fiber and natural dyes.
Campbell, CACE's project leader, was overjoyed to hear the news.
"Thank you very much for your generous donation to Center for Amazon Community Ecology's project - Support native artisans and rainforest in the Amazon! Your support will help us create sustainable livelihoods for families in the Peruvian Amazon and improve health, education, and conservation in their communities.
"This year, CACE will help more artisans learn to make new bird ornaments in skill-sharing workshops and strengthen their associations by continuing our artisan leadership program," Campbell explained. "We will improve the supply and management of the plants used to make handicrafts by helping create community nurseries and support artisan work parties to plant more chambira palm trees. Finally, your gift will help us buy a larger distiller to produce and then sell more rosewood and other essential oils coming from our reforestation and wild forest projects."
We're so thrilled to support CACE's work this month! Thank you so much for your generosity, and I look forward to sharing next month's project with you.
Warmly,
Mari Kuraishi, Co-Founder + President