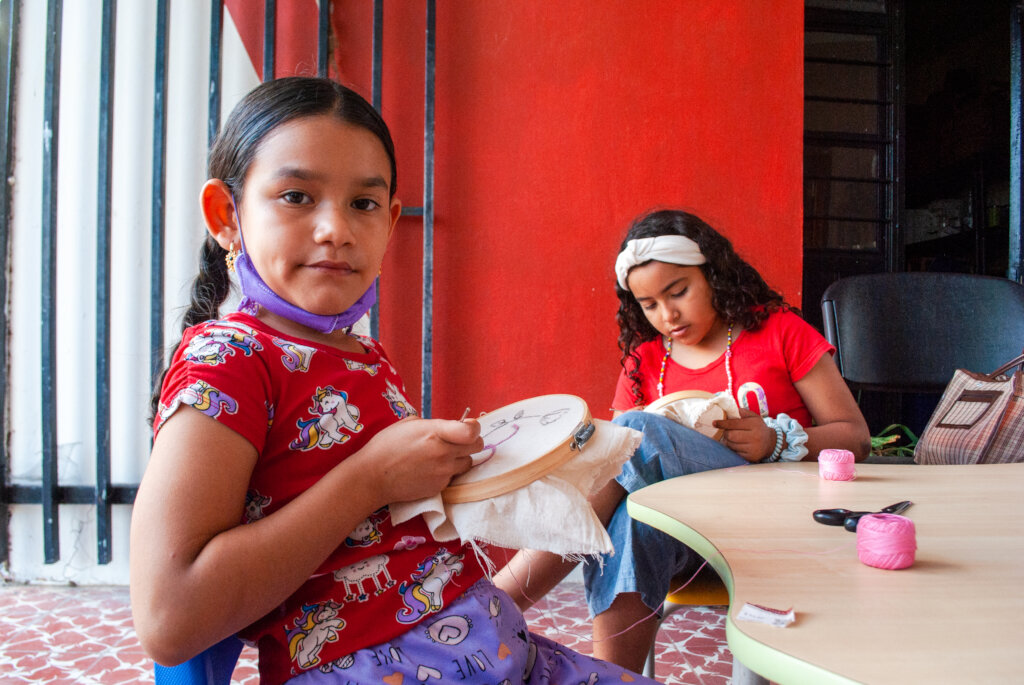 As we have told you before, the heart of UMPO is the children, we never tire of saying it: improving the world depends on taking care of the roots, caring for them, and teaching them how beautiful the world is. When this project was born we gave it a lot of strength from the accompaniment of women and their enterprises, but we always wanted to include all the seeds, families, children and youth.
Today we are very happy to share with you that after two years of not being able to start activities for children, due to the pandemic, this year we are restarting a cycle fully dedicated to them.
In our journey, we realized that the way we create a real love for the territory we inhabit depends on how young we get involved with it. Knowing the traditional crafts and our customs in a harmonious way from an early age is the best way to encourage respect and love, to create strong communities and safe learning spaces. Violence in our region towards children has increased by 300% since last year, they are living in hostile spaces, that's why in UMPO we started the cycles of crafts and arts workshops.
So far more than 40 indigenous and migrant children and adolescents have been able to access them. We have had courses in agroecology, weaving, photography in the territory, singing in Zapotec and reading circles. The groups have been beautiful, the community support as well, so we are starting a new cycle where we want to include projects, programs and organizations that are doing something to change the situation in which children live.
We want to talk, we want to build and we know that this will be achieved little by little with the support of all of you, who have been with us since the beginning of this dream.