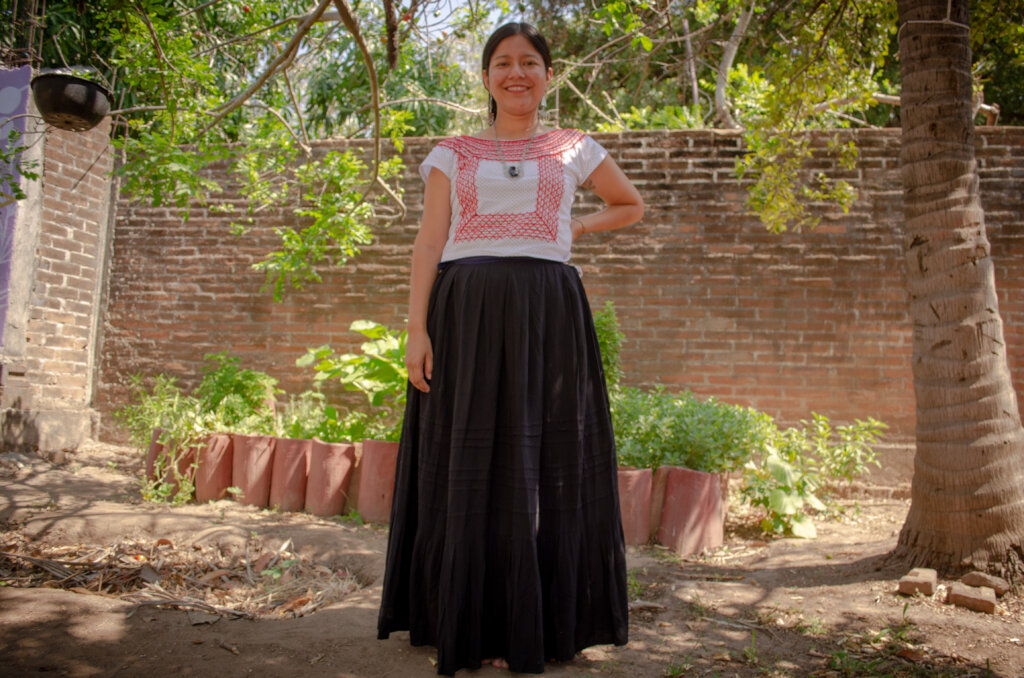 "My name is Andrea, I am guiding a program that aspires to strengthen artisan collectives with tools, that allow them to generate sustainable livelihoods. In our region, indigenous artisans are producing high-quality products with low environmental impact, we are organizing ourselves based on social economy and fair trade but we had found many difficulties along the way.
In the last months, we found out that artisans have a lot of difficulties growing as entrepreneurs because they can't access loans or fairways to obtain resources. In our state, is hard to get loans from traditional banks because they ask for too many requirements, so people are forced to look for local moneylenders who charge more than 20% of interest, which makes artisans being debtors for many years.
That's why we decided to start a process of training for 5 cooperatives, 2 initiatives, and 5 more groups of artisans for learning new ways of saving. People of different communities such as Juchitán, Salina Cruz, Ixtaltepec, and Espinal participated. During the saving workshops, women decided to organize themselves for creating their own way of financing their projects. They want to create their own community-saving bank, based on confidence and equity, that is why they are looking for other collectives who believe in a solidary economy. They want to create a replicable methodology for initiating this process in different communities, so they can expand their saving funds.
The network of artisan collectives that are being part of Una mano para Oaxaca programs is growing. For us, it's important to find ways of professional strengthening that respect our livelihoods."
Thanks to your help, it has been possible to share more learning opportunities for the guardians of traditional trades on whom much of the local economy depends.