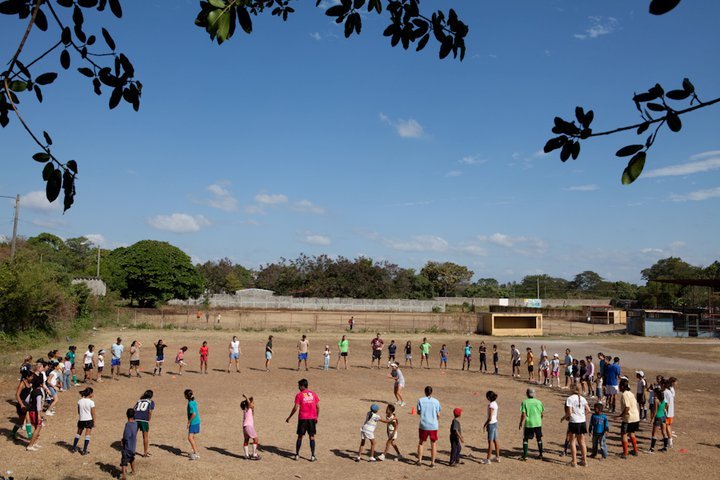 With the holidays approaching, SWB Granada just wrapped up weekly programming for what was truly an incredible year! Before 2012 is upon us, we wanted to share some highlight stories and photos from throughout 2011:
January- 4th Annual TEAM Camp: Current and former NCAA student-athletes came together with SWB Granada for a week of team-building, soccer and cultural exchange. Program participants and international volunteers spent the week playing soccer in the mornings and taking part in afternoon challenges at our community center that encouraged participants to express their individual and team identities, communicate in creative ways and show their SWB pride.
February- 1st official Fútbol Sin Fronteras matriculation and season kicks off. Over 100 girls registered for three teams: Las Mariposas (7-10 year olds), Las Estrellas (11-12 year olds), and Las Nicoyas (16 & up) and the three groups spent the first weeks of the season exploring the concepts of team with goal-setting, team-building, and contract signing. Coaches and leaders also spent the first weeks of the new season making visits to each participants home to meet their families.
March- FSF held a workshop to educate our older participants about HIV/AIDS. The afternoon included icebreakers, discussions, a presentation and a question and answer session that touched on many topics ranging from the stigma surrounding HIV/AIDS to prevention. Later in the month, all parents and families were invited to an open house at our community center in which participants and staff played host, giving tours of the building and performing in a talent/culture show.
April- Two FSF teams, Las Nicoyas and Las Estrellas, began competing in la Liga de Amistad, a coed soccer league in Granada that ultimately grew to over 20 teams. The FSF teams represented two of four girls teams participating in all of the league and meant the first ever official soccer games for many of our participants.
May- The 2nd Annual Spring Infusion brough an influx of energy, ideas, and new faces to Granada to close out the season. Spring Infusion volunteers capped off the week by playing a friendly match against the Nicaraguan Women's National Team in the National Stadium in Managua. Granada program participants, staff, and parents filled the stands, cheering on both sides.
June- SWB Granada Advisor Ann Cook is featured in the State Department's DipNote Blog for a series of coaching and youth clinics she led in various cities around Nicaragua in partnership with the US Embassy of Managua.
July- The 1st Annual Sports-based Youth Development Seminar and Culture Exchange joined 15 American high school youth with Granada participants for a week of World Cup themed activities including painting a world map in the Granada community center, and a multi-leg relay race around Granada.
August- The program in Granada welcomed three new long-term interns, who would work alongside local staff members for the next 10 months.
September- The fall season kicked off with a new round goal setting and house visits for all three age groups. Coaches created and implemented a theme for the duration of the season, "Soñando para ser mejor (Dreaming to be better)."
October- Women Win, an organization that uses to sport to advance women's rights throughout the globe, made a site visit to Fútbol Sin Fronteras as part of their larger "Girl Power through Sports" Workshop. Earlier in the same week three members of the FSF staff were able to travel to Managua and participate in the workshop that discussed girls' access to sports among other pertinent topics for the program.
November- FSF co-hosted its third annual Global Peace Games for Children and Youth along with American Nicaraguan School in Managua. Following an opening ceremony that aimed to highlight to the over 200 youth participants the pivotal role sports can play in achieving peace, a day-long soccer tournament was enjoyed by all.
December- The lessons and theme of the season culminated in a mural painted on the wall of a local school. Participants and coaches worked together to design and paint this piece of art that can be enjoyed by the entire community.
Thanks so much for your support, and we look forward to an incredible 2012!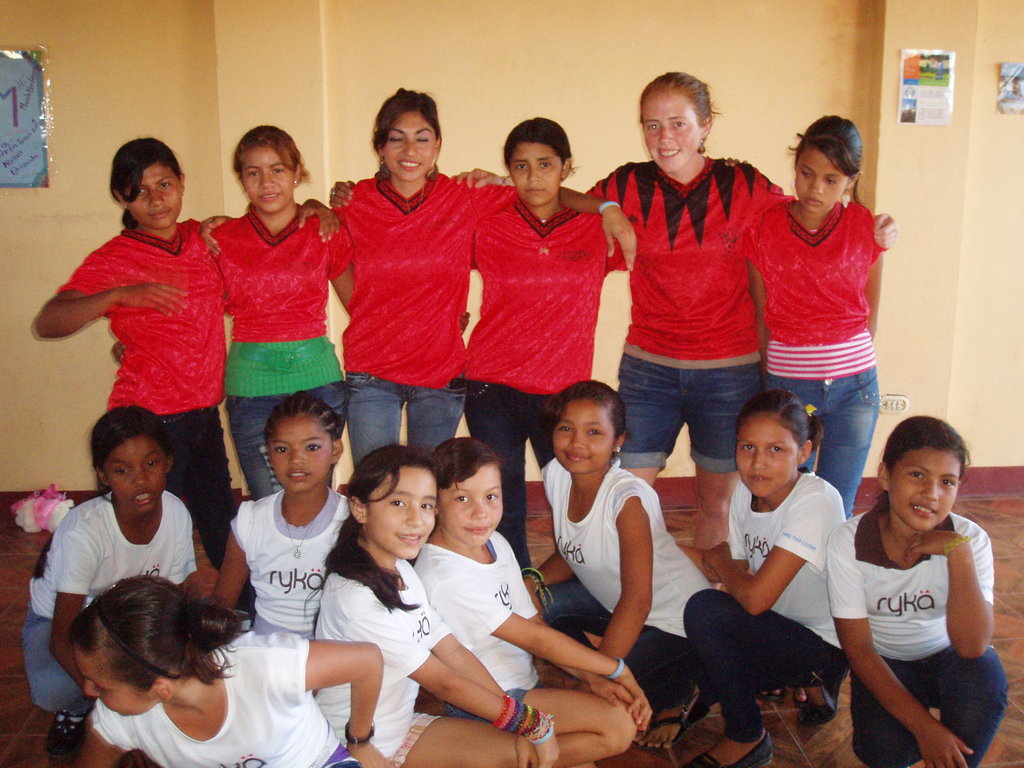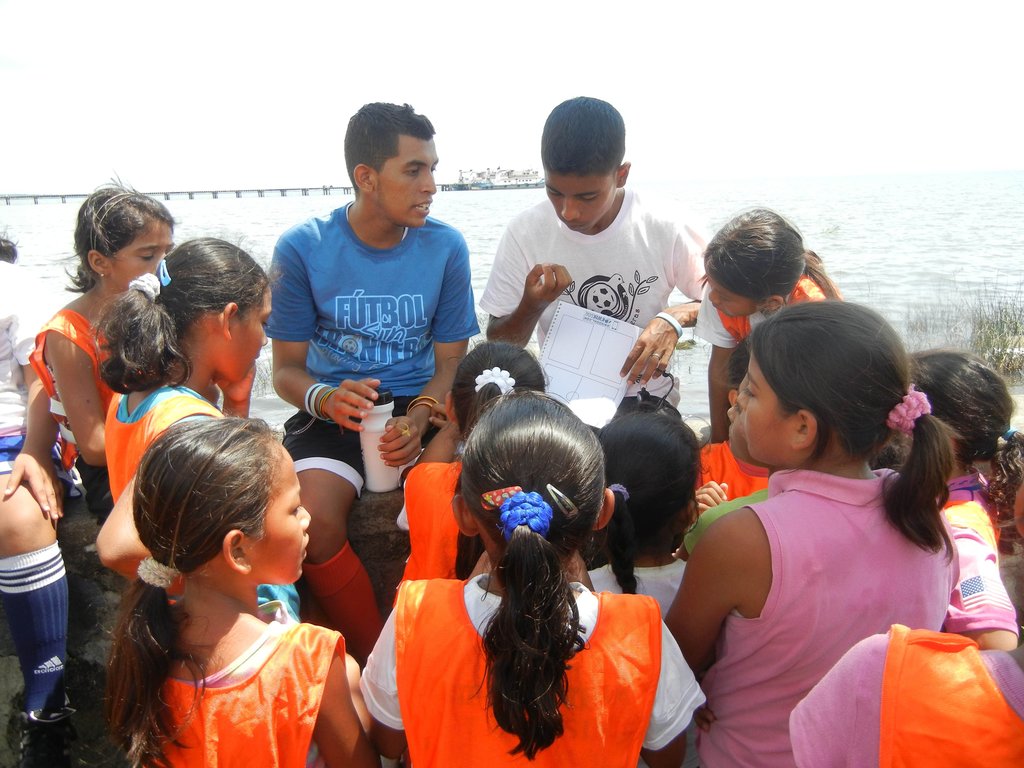 Links: