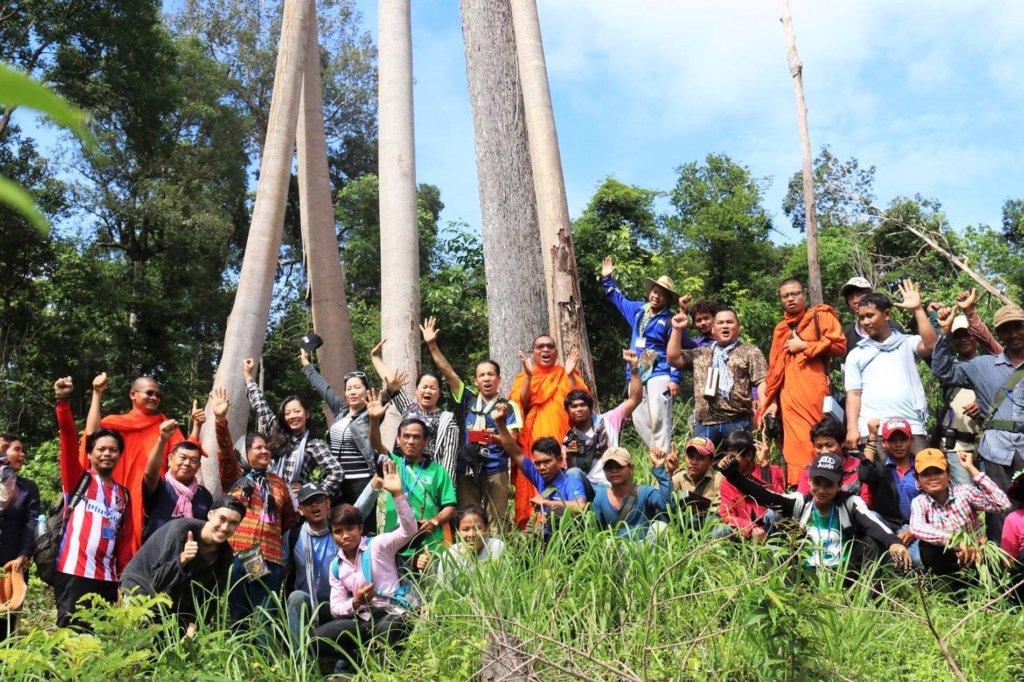 From July 4-7, 2017, 140 people traveled deep into the Prey Lang forest for Peace Bridges Organization's 3rd Annual Tree Planting Event. The 140 participants included students, NGO staff, Christian pastors, Buddhist monks, journalists, government officials, international visitors, Prey Lang community activists, and peacebuilders from various provinces of Cambodia. Over the next two days, participants planted a total of 1,400 saplings of tropical hardwood trees in order to restore several deforested areas of the Kbal Khlaa Community Forest.
When participants were not planting trees, they were patrolling the forest with local community members, learning from forest activists, relaxing and listening to the sounds of nature, and sharing food together at the campsite. At the end, participants were given time to reflect on how the event impacted them and what they would share with others after returning home. Many shared how they learned about the impact of deforestation on global warming and climate change, and they now feel a collective responsibility to care for the environment and spread awareness about Prey Lang and these issues. (Watch our video to hear from the participants themselves!)
We at Peace Bridges Organization care about the issues impacting Cambodians and want to play our part in making our communities a place where people have dignity and thrive. This means we not only train people to spread peace through their circles of influence, but we also organize activities like this tree planting to build peace with the environment. To date, Peace Bridges, the Kbal Khlaa community, and event participants together have planted 6,400 trees in this area of the forest. Peace Bridges is committed to supporting these peacebuilders and activists so that Prey Lang Forest will remain and grow. Without the generous support of donors like you, this would not be possible! Thank you to everyone who contributed. Your support was a source of encouragment for the Kbal Khlaa community and the greater Prey Lang Community Network who will continue their forest protection work into the future.
We have increased our goal and will continue to raise funds for next year's event, so please share our project with your family and friends!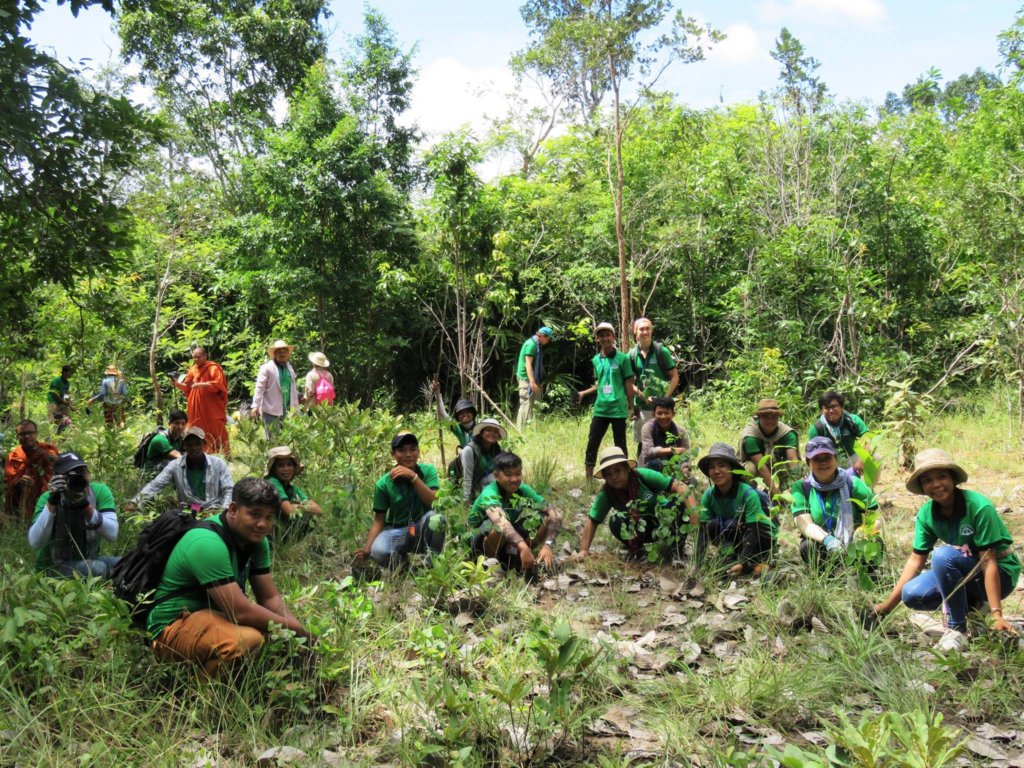 Links: