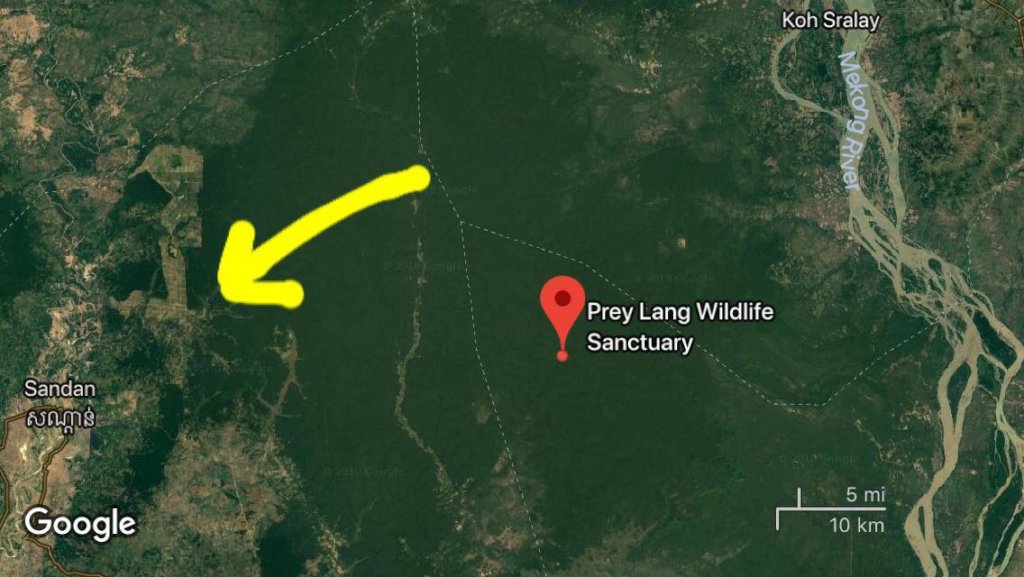 Our annual tree planting event in the Prey Lang forest is quickly approaching. We are grateful for the outpouring of international support and enthusiasm for this project. Here is a quick update on what you can expect and why this project is critical to Cambodia.
From the 18th to 20th of September, around 60 Cambodian youth, environmental activists, and peacebuilders will load onto a bus and drive to Kampong Thom province. When we can go no further, we'll ditch the buses for "cow machines," or two-wheeled tractors that can traverse the rough, muddy forest paths.
We will be hosted by the local Prey Lang communities who frequently patrol these parts for illegal loggers. They have arranged for us to plant trees in a massive field within the Dien Chamroh Community Forest near Sandan village. This area was previously forested, but these trees were cut down and most likely laundered through the adjacent economic land concession.
All logging is illegal in the Prey Lang protected area, especially the cutting of luxury-grade timber. Nevertheless, it has been under attack and is rapidly decreasing in size despite its special protection status. It is quite common for trees in protected areas like Prey Lang to be cut down and then funneled through economic land concessions. Timber laundering is a common strategy used to clear large swathes of protected forest and make illegally cleared trees indistinguishable from legally cut timber.
The illegal trade of timber worldwide is estimated to be worth a staggering US$50-150 billion, according to Interpol. In Cambodia's forests, rosewood trees are especially targeted. This class of tropical hardwoods includes a variety of endangered species that are coveted by furniture makers and consumers in China and other countries. Often called the "ivory of the forest," they are one of the most trafficked species in the world. Next month, we will be planting a variety of rosewood trees and other endemic species in Prey Lang. The local communities will care for them and protect them from illegal loggers.
Local communities are standing up to protect their forests and raise awareness about the rampant black market trade of Cambodian timber. The team at Peace Bridges Organization is proud to support these communities with active nonviolence and conflict resolution training, leadership development, and other essential "soft skills" that have enhanced their ability to defend their natural resources.
Thank you to all of you have supported this worthy cause. Please stay tuned for our report after the event.