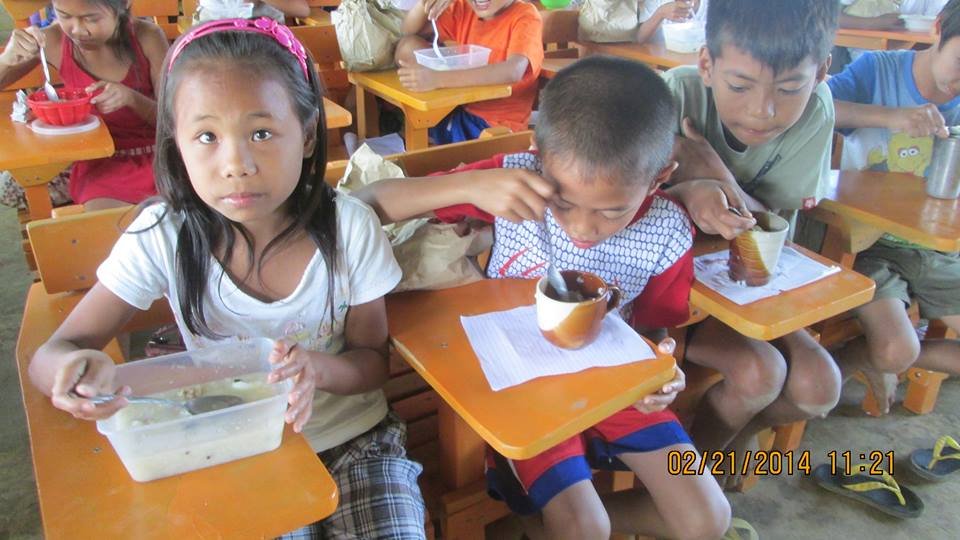 POSITVE IMPACT OF AAI: ONGOING POST-TYPHOON HAIYAN SCHOOL NUTRITION PROGRAMS
During the first year following the devastation of Typhoon Haiyan in the Visayas region of the Philippines, Asia America Initiative has coordinated a full spectrum of community rebuilding programs centered in each community's public schools. We chose the schools as community centers because they are not political but are the heart and soul of civil society where the future is built through education of the children. AAI has required full participation of the community to not rely on charity but to take responsibility for their own future and to maintain a positive attitude for a better life.
AAI, through our US and international donors -- especially from Global Giving -- has provided tools, books, sanitation materials and sometimes actual seeds for planting gardens that provide nutrition and strength for students to maintain their health and succeed in their studies. The storm and continuous rain this entire year have diminished farmers' crop yields. Families sometimes go with only one or two meals per day. Our school lunch programs include parents and children planting and maintaining fruit and vegetable gardens, local farming coops selling us rice at below-market prices, local fishermen selling us fish at discount prices and mothers come to their children's schools each day to cook nutritious big pots of fresh vegetable soups and other traditional dishes that the children enjoy. When we started the program early in 2014, more than 75 percent of all students in the area were malnourished.
Today, more than 90 percent of students have regained their natural weight. They once again actively participate in physical activites such as sports and boy scout and girl scout "camporees." And they participate in helping their fathers and local craftsmen rebuild their schools, such as constructing book shelves for school libraries. There are now more than 1,000 children in AAI school assisted lunch programs in four elementary schools, five days each week. This adds up to 20,000 lunches per month cooked and served by Moms. AAI also provides multivitamins twice each week and milk as a protein booster each week. The cost per month for this volume of health and nutrition activities is around $5,000. AAI's Program Coordinator, Nurse Faith Dela Torre, recently wrote an end-of-year assessment report on our school lunch program:
Assessment From: Faith dela Torre, RN
Program Coordinator in Visayas, Asia America Initiative
December 20, 2014
I have a good news that 90% of the 370 students in Bulak Elementary School are now normal in weight. Most of them gained weight after we started our feeding program. Teachers also reported that when we conducted feeding in their school most of their children are always present because they were excited every day for the menu for feeding. I saw the big cooking pots we purchased for each school are almost empty at the end of lunch hour every time I visited and observed them in the school lunch program. Parents also told me that they are thankful for our feeding program because it helps a lot that the children improved their health and energy and are now active in school. No more children sleeping and suffering from stomach aches during class hours.
I saw the same effect in Maindang Elementary, in Cuartero, Capiz. Some parents were amazed when they saw their children eating vegetables at school because in their house some children did not eat vegetables. The menus of Maindang ES are mostly vegetables with some ground pork and shredded chicken. Each child bought their own rice for lunch. Parents are happy with our program because they save a lot for other essential family needs to rebuild their homes, livelihood and lives and don't need to give their children extra funds to buy a dish for their lunch. Same in Bulak ES where children are now always present and active. They are always excited to receive their daily meals and parents are very cooperative in working with teachers. Especially in kindergarten, mothers who cook at school are always able to supervise their children. Parents who cook or garden are all present and cooperating with each other in various activities.
Catig-Lacadon Elementary also prepared their feeding with mostly fresh vegetables. I did not weigh the children this week before Christmas break because there are so many activities in school. But in my observation, every time I visit them to monitor the lunches, children are always full and satisfied with their food. No one left food on their plate. I am so happy to see that children are improving not only their weight but also in their performance at school. No children now are suffering from hunger during school days because of AAI's feeding program. Children don't mind how many kilometers they walk to school each day -- sometimes three or four kilometers -- as long as when they reach their school they see some parents cooking to ease their hunger.
Thank you and God bless all of our donors for making a difference in so many children's lives..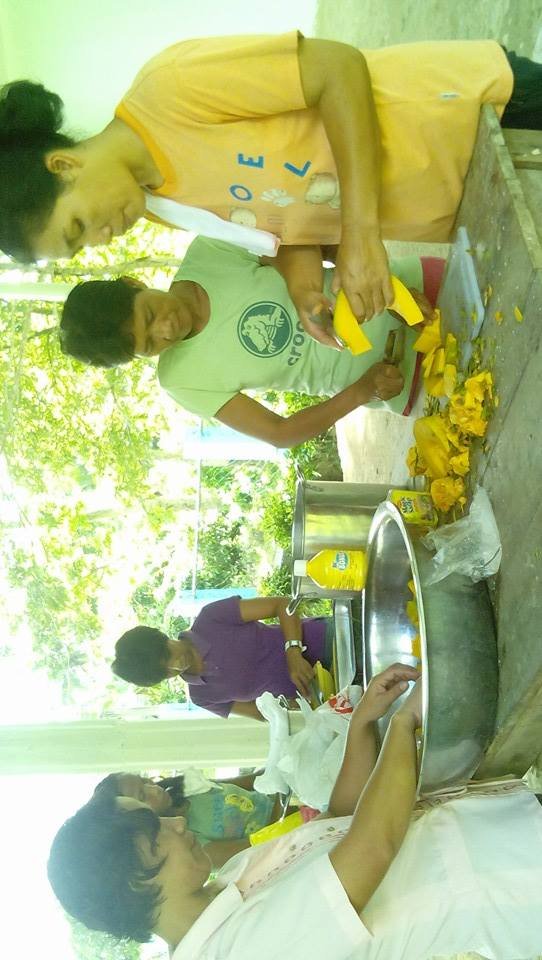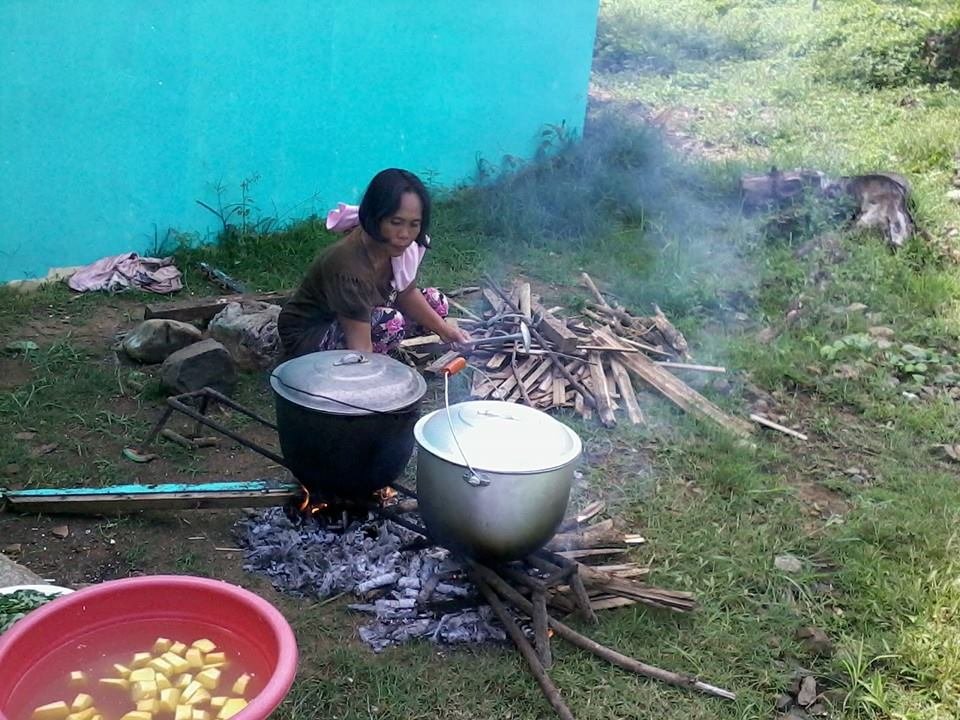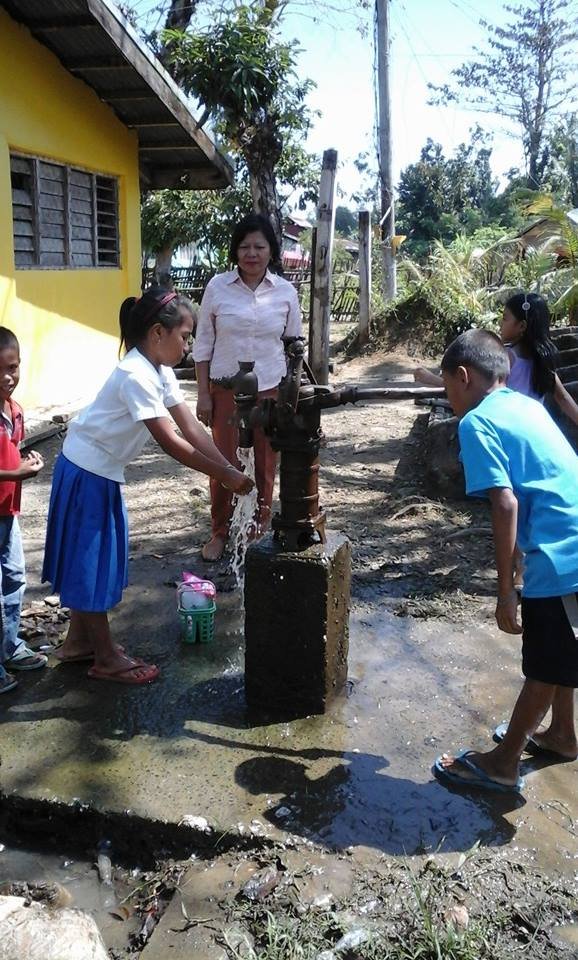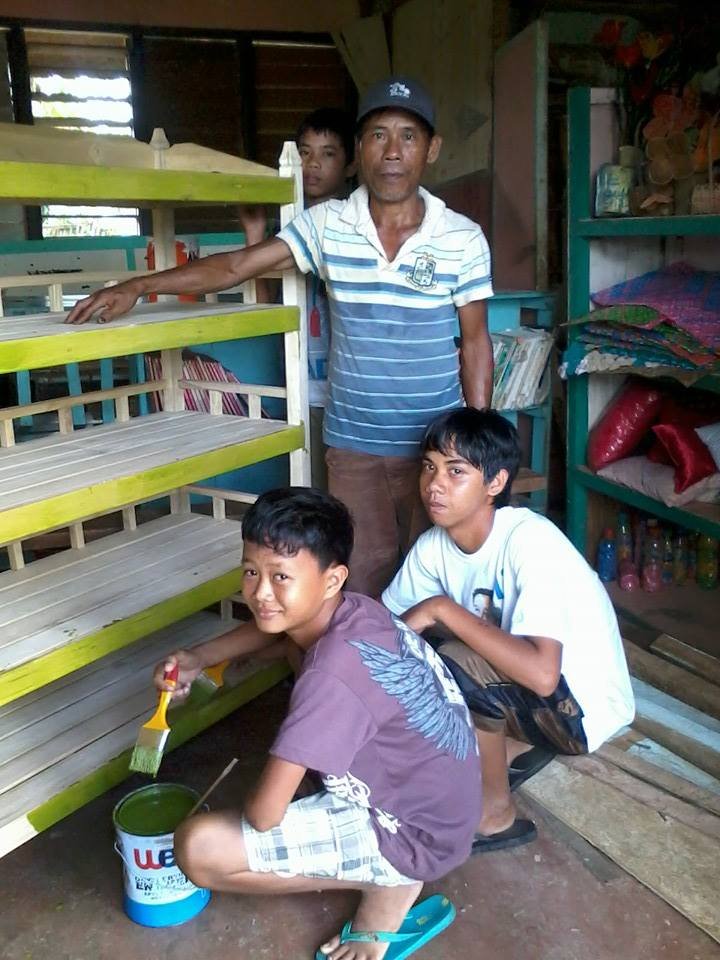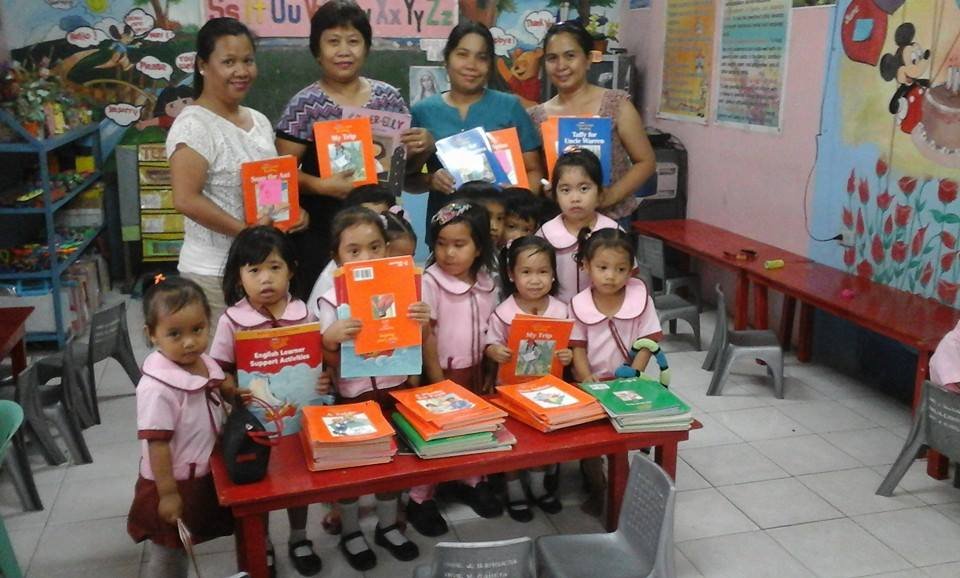 Links: