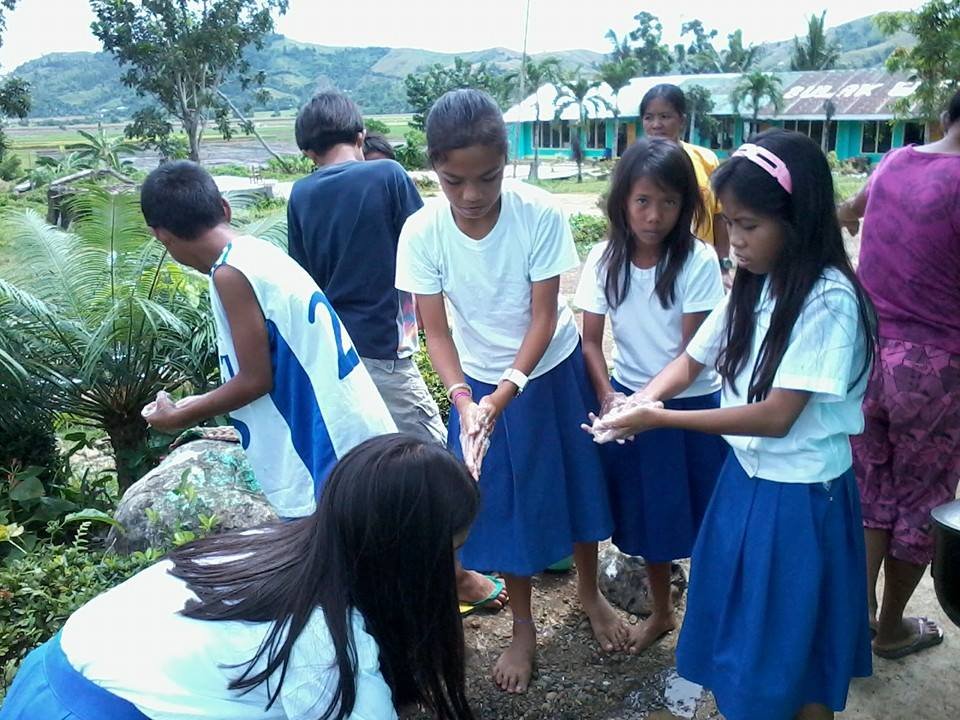 The greatest challenge one year after typhoon Haiyan is that hundreds of communities are still severely damaged. Food and shelter is still desperately lacking. And illnesses caused by lack of clean water and malnutrition is rampant in countless schools. Asia America Initiative has mobilized local communities as partners to provide resilient and long-term clean water, nutrition, gardening, school books and supplies and rubber sandals for children who must walk 2 or three miles to school each day.
One of Asia America Initiative's model schools and communities is the Bulak Elementary School in Batad Iloilo, a farming and fishing community, which was devastated by Typhoon Haiyan one year ago. Our goal for the school's 300 children to assist their parents and teachers rebuild and create lasting solutions for the most essential needs of the children through the end of the 2014-15 school year.
At Bulak Elementary School in Batad, 6th grade teacher Maria Joseta Peregil, says:
"Ours is a farming community where most families live by a 'hand-to-mouth' existence. Every day, we witness the struggles of our pupils. Many of them go to school wearing worn-out rubber sandals and clothes. Their worn-out school bags have insufficient school supplies. Some walk three to four kilometers to school without eating their breakfast. This situation make them difficult to teach because often our pupils are restless and noisy. As teachers we do our best to help them. We even take what little funds we have from our own pocket to reach out but we cannot afford that much. We have our own struggles too, trying to 'make both ends met' with our meager salary."
These children are met with insufficiency in every essential need. At home, there's not enough food to eat and no decent clothes to wear. In school, students lack basic facilities such as access to water, toilets, windows and ventilation in classrooms, and few school books. When Typhoon Yolanda struck our community and destroyed our homes and school, the children were even more deprived of the little they had. We did not believe there were people out there who were loving and caring enough to share with us.
We were surprised to find that there are still many kind-hearted people around the world who care. But charitable foundations come and go to give relief goods and shelter. Their help only lasted for a while. What we need is a sustainable program to help us rebuild our lives, if only for a year to help us gain strength and fully recover from the tragedy.
God is really good. Asia America Initiative (AAI) came unannounced and gave us books, rubber sandals, school supplies and tents which makes our pupils very happy. AAI President Albert Santoli required the whole community to work together to make the programs strong and to share our resources in support of each other. It made the children feel the LOVE and CARE necessary to overcome the trauma of the tsunami and broken lives (aside from their parents and teachers). It helped them regain their dignity, self-confidence, and trust. The donated textbooks enhanced their interest in reading and learning. Their new sandals protect their feet and make them look neat and presentable. Among all these efforts by AAI, it is the Daily Feeding Program cooked by school mothers, which motivates the children to go to school every day. For the children, school is now the best place to dwell because they learn and are hungry no more. Even we teachers are happy because we can also eat and don't teach with hungry stomachs anymore. Pupils' absences have been minimized. The parents are inspired to be more diligent and cooperative in all activities of the school especially in cooking for their children.
We asked for a little LOVE and a chance to regain our dignity, but we received much, much more through AAI listening and making sure the children's plea, and wishes for a normal life without hunger, sickness and fear were granted.
On the wall of the main classroom building, which is still damaged from the tsunami wave and wind that turned reinforced steel stone buildings into bent and twisted ruins, are two big cardboard sign with the picture of a rubber sandal -- the new symbol of hope. One sign celebrates the community's partnership with Asia America Initiative. The other sign includes the words "Thank You Global Giving."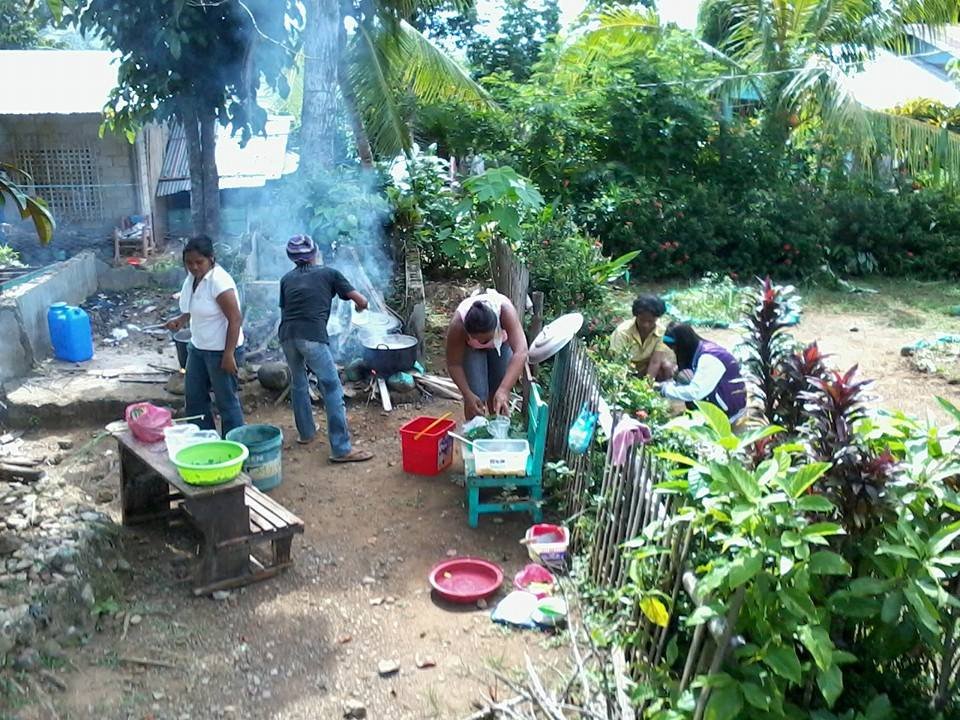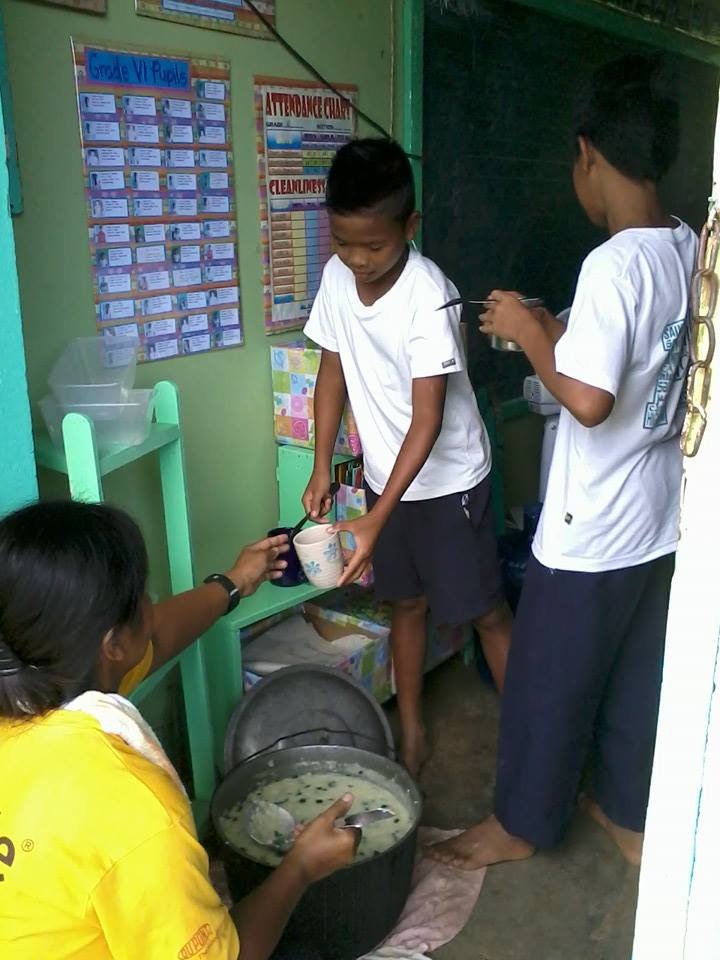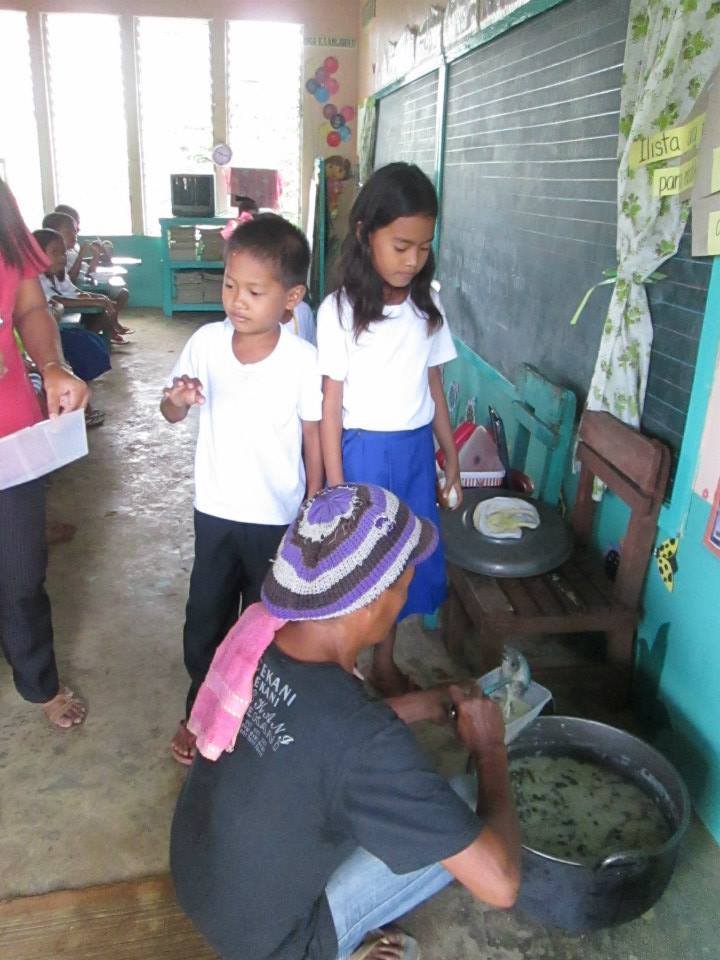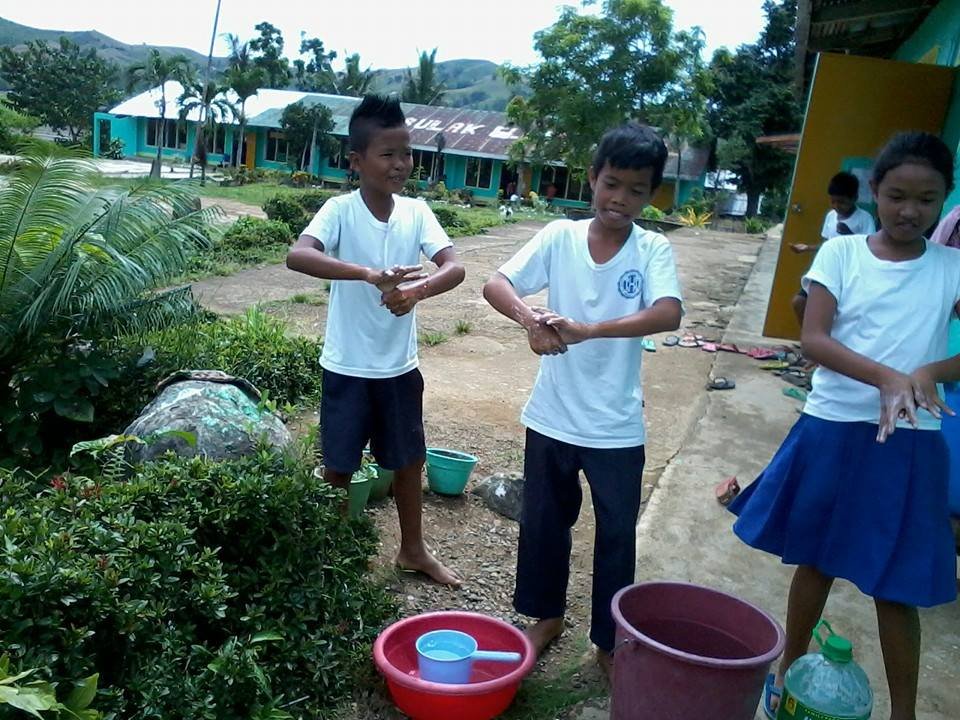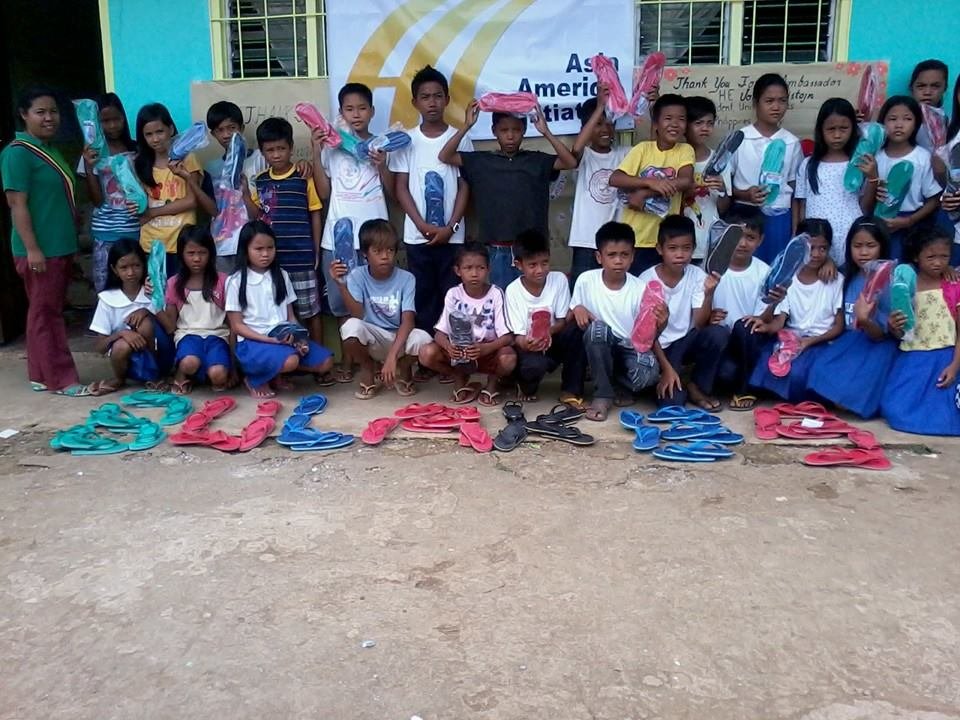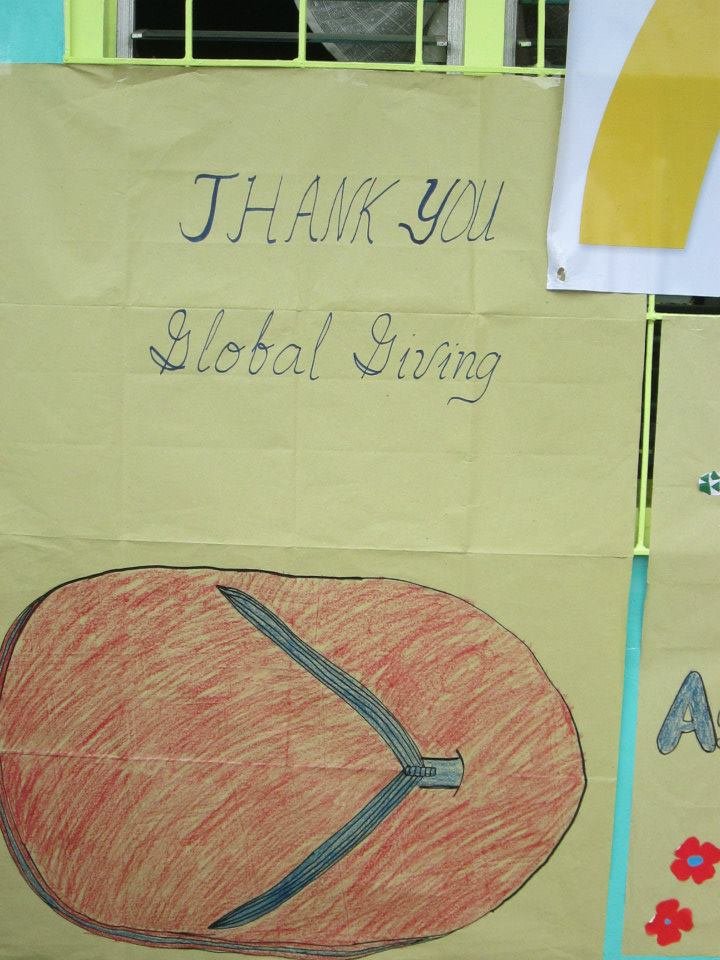 Links: