Project Report

| Nov 18, 2013
Youth in Philippine Typhoon Zone Provide Aid to Survivors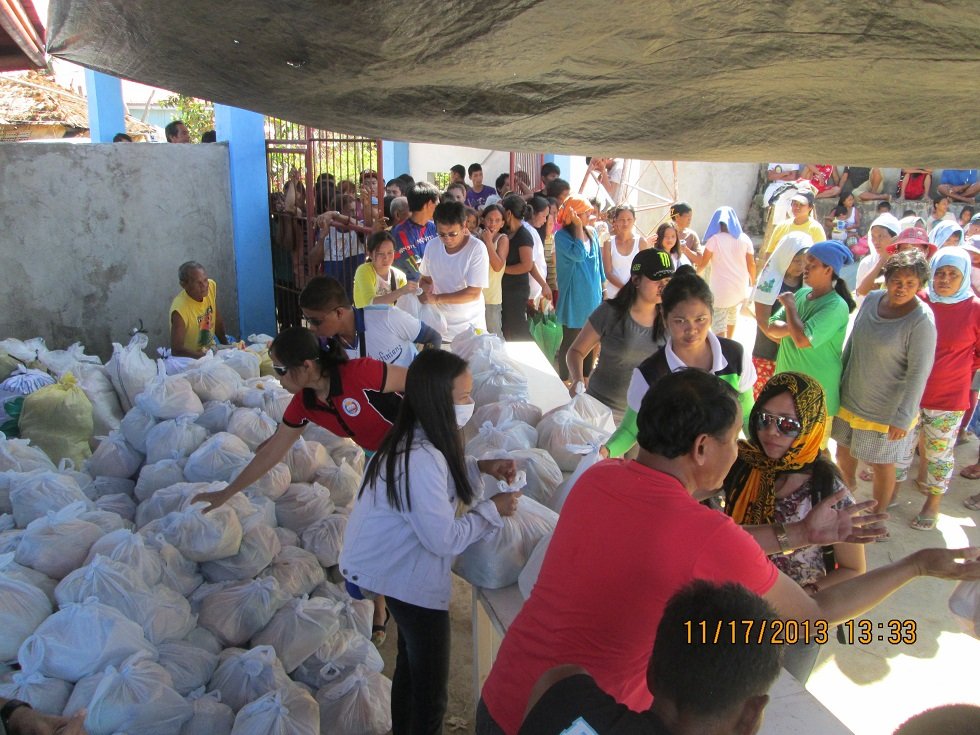 Asia America Initiative is currently conducting relief operations in typhoon devastated areas of the central Philippine islands. On November 15 through 17, AAI Catalyst for Peace Youth volunteers provided aid to survivors in Batad, north of Iloilo while the experienced consortium of AAI-IPI Foundation and One World Institute were in in Leyte. These effort are all done with private funding only and conducted by incredibly dedicated volunteers of all ages who come from local communities in the typhoon devastated zone.
The leader of AAI's team of volunteer students and young professionals in Iloiloe is Marlon Jinon. To keep the aid distribution orderly and peacefu for the Sunday November 17 aid distribution activities in Batad town, the Catalyst for Peace Team, assisted by local officials documented a list of names of the household leaders. Each family was to receive sacks with food, clean water and hygiene supplies for families of at least 4 to 5 persons, as well as orphans and elderly persons.
Marlon reported, "We will be distributing r
elief packs to 150 families or some 1,000 adults and children. What we will be giving is enough for Barangay [Village] Tanao's residents
."
Each relief pack contains the following:
4 easy open canned goods (it can be opened by hand)
1 packed nutritional meal (wow ulam is the brand)
1 liter water
1 antibacterial soap
1 alcohol
2 mini packs milk (bear brand) for children
"What survivors need are most nutritious foods enough for them to survive with.
On November 17, returning to Iloilo, after serving at least 1,000 typhoon survivors in Batad, AAI's Marlon Jinon reflects: "
The people lost their houses and almost all of their properties. They said
that they really needed
clothes, kitchen wares for cooking and source of livelihood as their bancas [fishing boats] were
all destroyed.
We saw a sign of relief in the faces of the people when they saw 
that we were giving away not just food but also clean and decent clothes. The clothes  were donated by our  

AAI-CFPs, 
students at  Palabrica  National High School 

and the  Dingle Government Workers Development Cooperative. 
They  also provided the truck that we used to transport our relief packs. 
The Provincial Government of Iloilo helped us in securing our safety. They served as our convoy and they also
 provided additional  food packs. The National Confederation of Coooperatives (NatCCO) helped by providing the
 food for our volunteers and also  provided additional funds 

for the food items.  Our concerted efforts saved a lot of  lives
 and gave the people of Batad hope to continue on. We thank Global Giving donors for their generous support.
"I believe that our efforts should not be merely one day of relief. As much as possible, we must stay connected to the people and help them to get through this tough time."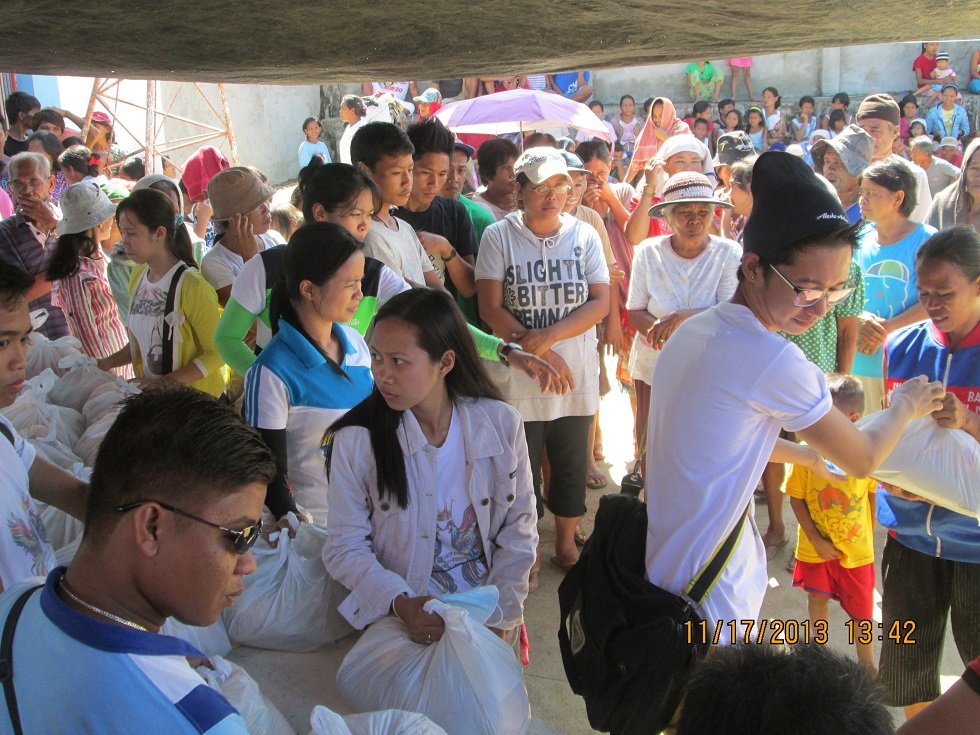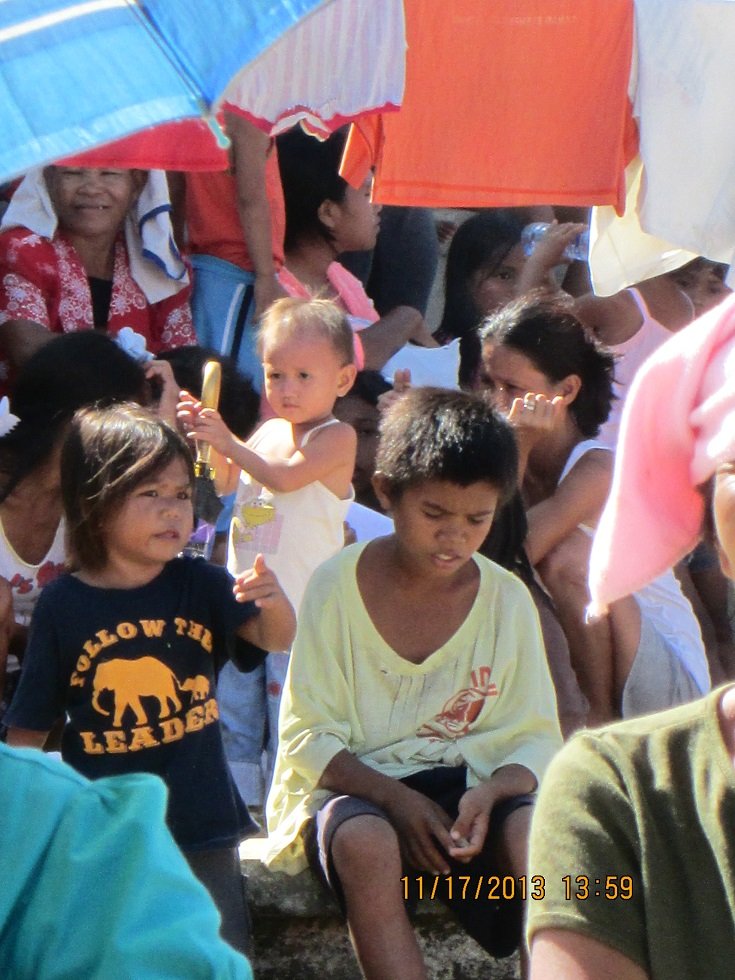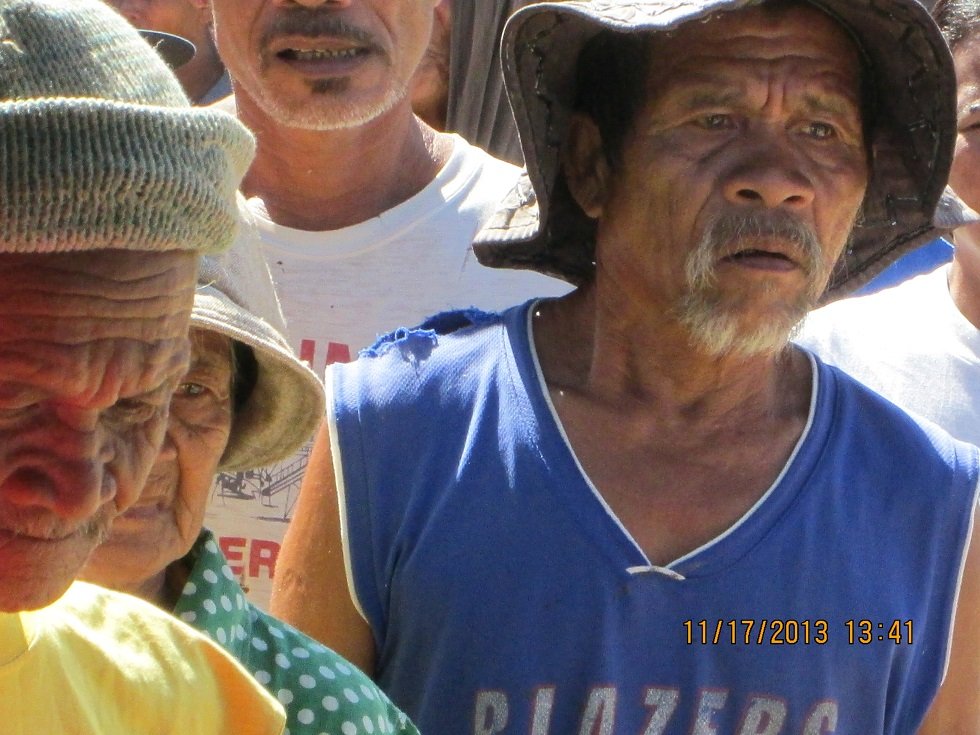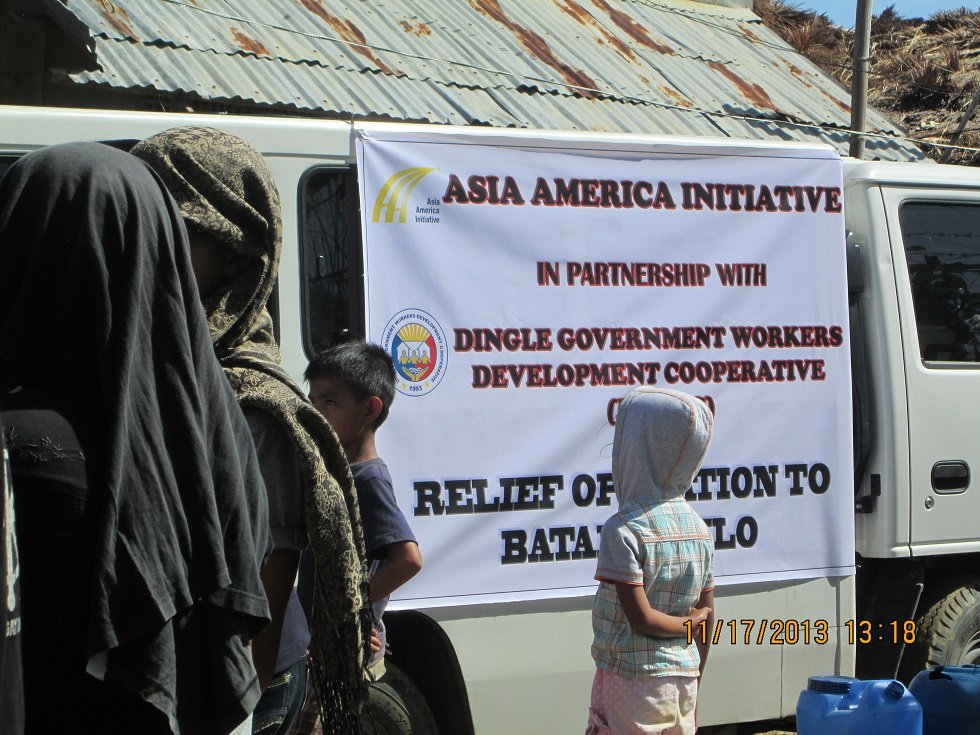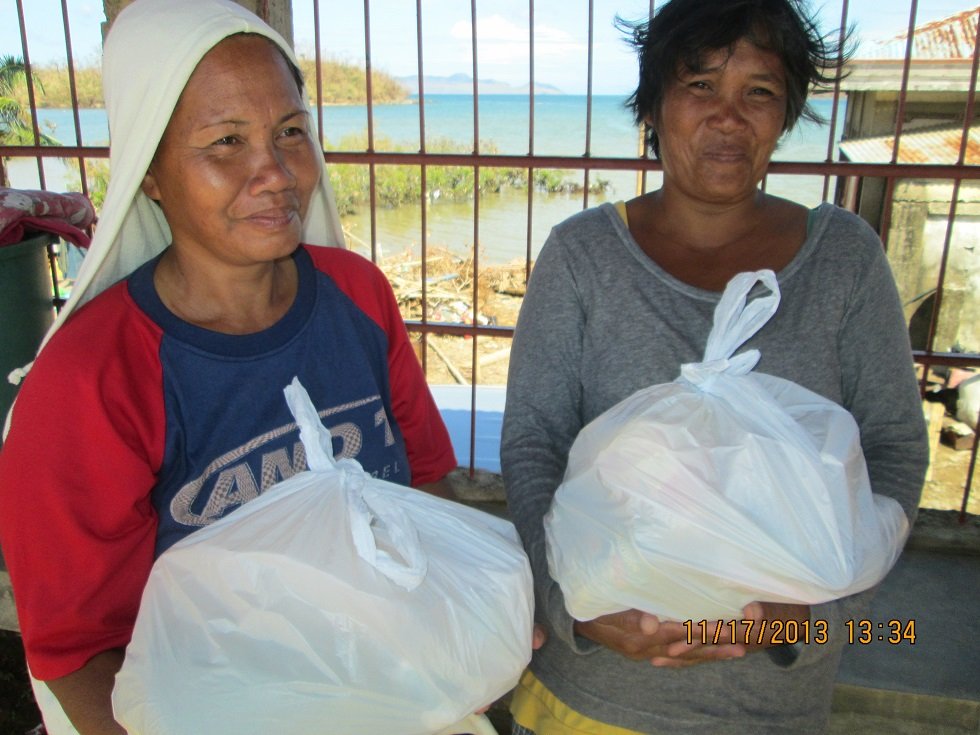 Links: