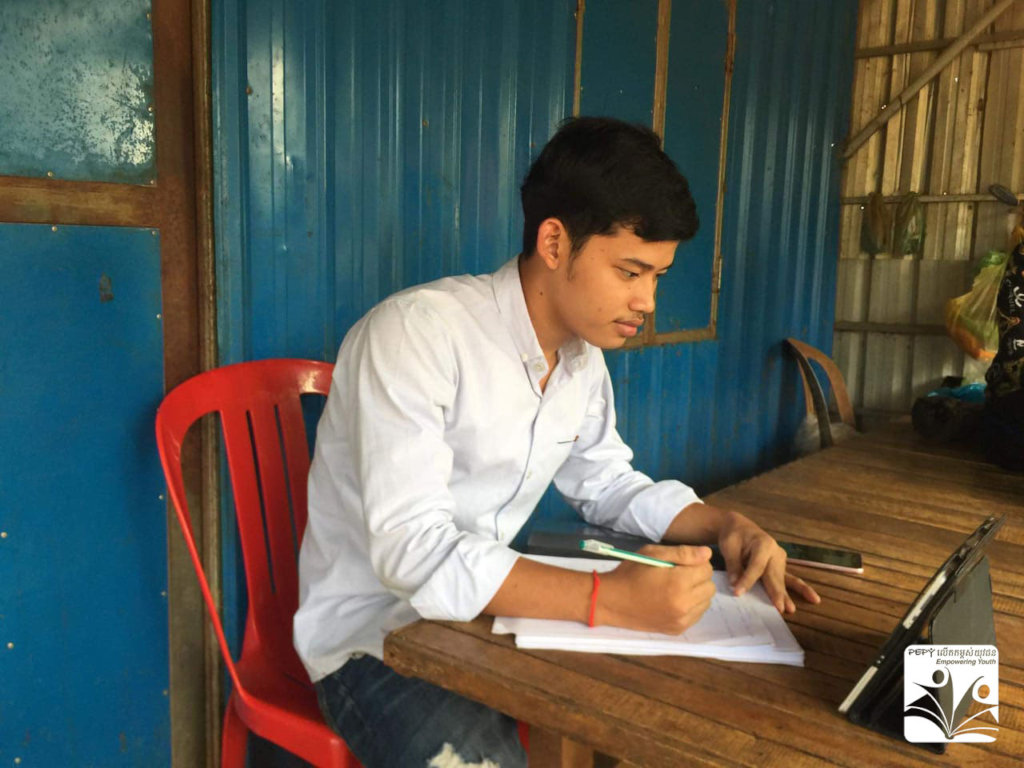 This past month, the PEPY community has dealt with a lot of challenges as a result of the COVID crisis but has also been incredibly fortunate.
We are delighted to share that we have been selected to become an USAid's PACT Cambodia partner. Through this partnership, our Business, computer, English, and Youth Empowerment courses at the Learning Center will culminate into student's developing their own projects that address a Sustainable Development issue in their local communities or in the city. Working in teams, the students will identify a solution that they want to tackle, conduct a research study, and then write and pitch a proposal to a judge panel for funding. Students can create business concepts and even civic engagement projects, partnering with local stakeholders. This is an initiative that we have been working towards so the Learning Center's business and leadership courses are applied more practically and we are very thankful that PACT is invested in this concept. With this new partnership, our Learning Center has received funding through PACT that we were able to apply toward our staff and courses. As a result, our Youth Empowerment Campaign is fully funded and our goals for this year have been met!
Currently, our Learning Center students are continuing their PEPY studies remotely with tablets that we recieved permission to use through a PEPY partner. At the same time, our scholars and alumni have been dealing with many challenges in the wake of the COVID-19 crisis. Since the Siem Reap economy is primarily based in tourism and hospitality, Cambodian youth and the city as a whole are not faring well. There are growing concerns as the majority of businesses are having to close indefinitely. Many of our scholars and alumni have been laid off. PEPY has commited to providing our scholars a living allowance to support them and their families during this time. However, this crisis speaks to a larger issue that Cambodians have been grappling with for years.
Many Cambodian youth feel that they need to diversify their skills, especially in the field of technology. With tourism and hospitality being less reliable fields, our youth want to be prepared to be more entreprenuerial and creative in their work. We believe that giving our students and alumni the space to develop their technological skills beyond our introductory Learning Center course is a great way for them to gain more opportunities and be more successful in the long run. Currently, even IT students have great trouble working on computers since univeristy libraries are limited in their hours and students cannot afford to purchase their own. We want to set up a computer lab where students can sign out refurbished computers, and access resources and applications that will allow them to self study or even teach online. We plan for it to elvolve into a hub where youth can share ideas and ultimately help PEPY have a stronger ICT curriculum for future students.
For the foreseeable future, Make a Cambodian Youth's Future Bright Computer Lab will be our funding project on GlobalGiving. Any help you could give us in promoting this initiative would be amazing and make an impact in the lives of Cambodian youth and their families. We know this a challenging time for everyone across the world, and we hope that if you are reading this that you and your loved ones are safe. Through this experience, we have been inspired and honored by the kindness within our local community and across the globe, and look forward to a future where our students can achieve their dreams and pay it forward.
Thank you for being a part of our community, and please feel free to reach out to me at kathryn@pepyempoweringyouth.org if you want to learn more about Cambodia or our work.
Best,
Kathryn