Project Report

| Sep 28, 2023
PEPY scholar, Chhai, would like to say, thank you!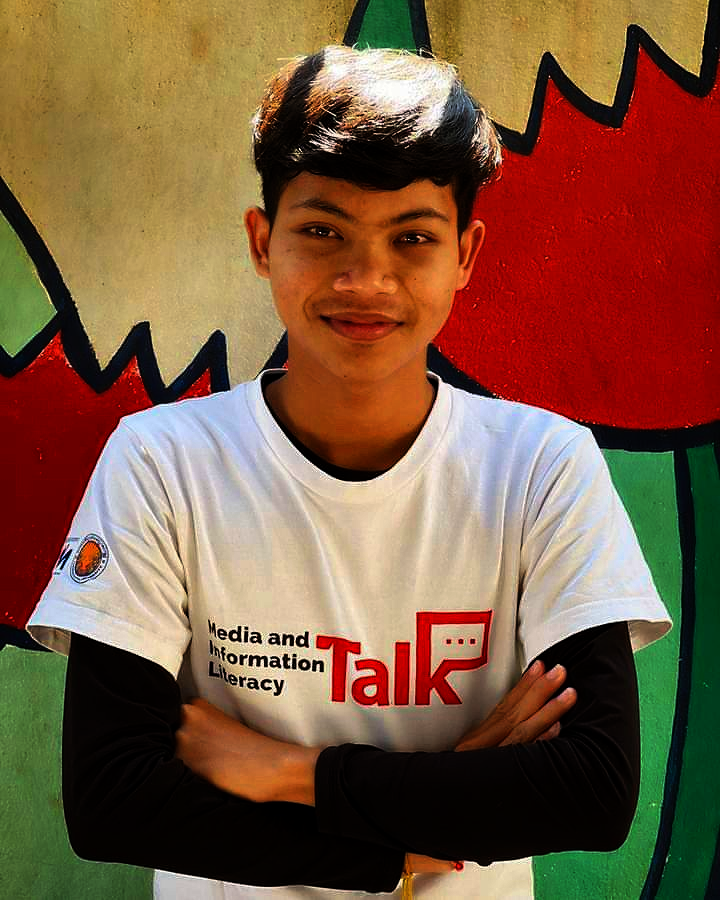 Dear PEPY friends and community,
We hope you are all doing well and are having a great week.
For this update, we would love to introduce you to a scholar whose future you helped make possible through your generosity.
Meet, Chhai, a 2021 scholar from Kampong Leaeng District, Kampong Chhnang Province. After graduating from Hun Sen Kampong Leaeng High School he received the PEPY scholarship. Chhai is the eldest of four, and his parents are farmers. His father also goes to work as a construction worker in Thailand. They do not have much money but do what they can to support each other. He never lets his difficult background and financial challenges stop him from accomplishing his goals. Chhai said, "I used to think about quitting high school and moving to work in Thailand with my father to make money, but I refused to do that. I moved to live with my friends to continue my studies at high school and successfully graduated."
While Chhai worked hard in high school, his family did not have the resources to help him pursue higher education. The PEPY scholarship was his only chance since other scholarships would only cover tuition. Fortunately, he had a strong application and our team was eager to provide him the opportunity to continue his studies. Currently, Chhai is studying IEAP (Intensive English for Academic Program) at the Pannasastra University of Cambodia, Siem Reap (PUCSR). After he graduates from this program, he will pursue a Bachelor's Degree in TESOL (Teaching English to Speakers of Other Languages).
We got Chhai an internship as an English Teacher Assistant Intern at Anjali House Organization for six months, and now Chhai is working at Lynnaya Urban River Resort and Spa. In the future, Chhai wants to become an English Teacher, but he would first want to get more experience speaking with people from around the world to improve his English language skills. Chhai shared, "Thanks for the best opportunity for me to continue with higher education. Without the PEPY scholarship now, I would be a construction worker in Thailand."
________________________________________________________
Without you, Chhai, and all of our PEPY scholars would not be the emerging community leaders and changemakers they are today. Thank you so much for your generosity.
If you would like to help the future Chhai's hoping for an opportunity to pursue their dream, make sure to mark your calendar for this year's Giving Tuesday (November 28, 2023) - where GlobalGiving is offering a $1,200,000 Incentive Fund that will be distributed to participating NGOs proportionally based on final fundraising totals (for donations of $100 or more).
In the meantime, we hope you enjoyed reading Chhai's update!
Sincerely,
The PEPY Team
Links:
Attachments: