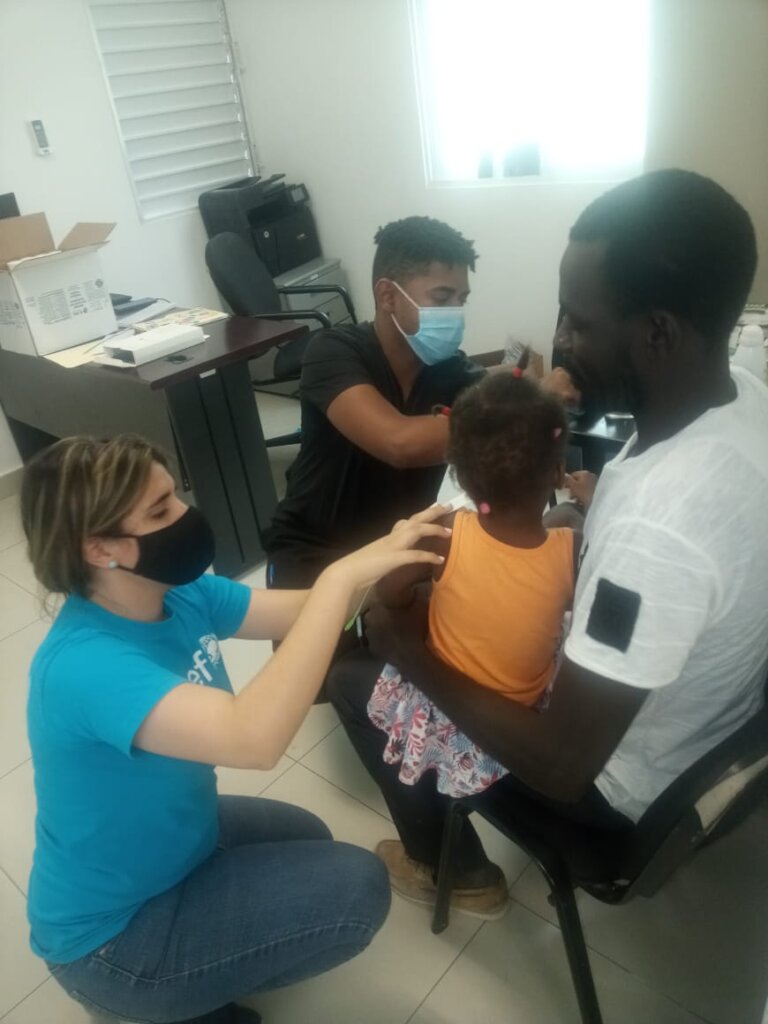 Dear Donor, please receive a warm greeting. We at the Grupo Puntacana Foundation truly appreciate your contribution. You maybe could spend your money in a different way but has decided to support our project, this means a lot to us !
This and all the reports to follow will update you on our progress and how your donation is been invested in this social initiative which is positively impacting the disadvantaged communities of the Punta Cana destination.
Currently 100% of the medical services are available and they are being demanded by the population. Nowadays the clinic continues offering health prevention programs, outpatient consultations, dental care, vaccination, x ray services, emergency, laboratory, nutrition program (together with UNICEF and "Sanar una Nación"), pharmacy services, staff training program.
The patient service hours are from 8:00am to 4:00 pm, from Monday to Friday, except the 24-hour emergency service (every day, including weekends and holidays).
From May to August 2022 the center served 9,816 patients The areas with the highest flow of patients are emergency, consultations, laboratory and vaccination. The most common medical cases in the last months: Respiratory infections , febrile syndrome, skin infections, injuries from external causes and gastrointestinal disorders.
Also we held the following activities:
• Medical days for the detection of children with malnutrition, together with UNICEF. 70 cases were detected and are being treated, including delivery of fortified foods. Please see the 2 pictures attached
• Talks to young mothers on the importance of breast feeding.
• Meetings with representatives of Akron Children's Hospital on the upcoming programs and activities
There are still goals to achieve in this stage of the project:
• Purchase the needed medical equipment and furniture: 3 desktop computers (one additional for the emergency area and two additional for the administrative area), sterilizer, vacuum cleaner for the emergency area, new seating sets for the waiting area.
• Purchase and implement a software to improve the administrative efficiency
• Increase the staff training programs
• Increase the supply of medical materials and medications.
Looking forward you continue to partner with us !
In the upcoming months we will keep you updated on the progress of our project. If you have any comment, advice or question, please let us know and we will respond as best we can.
Thank you very much again for your support !
Best wishes !