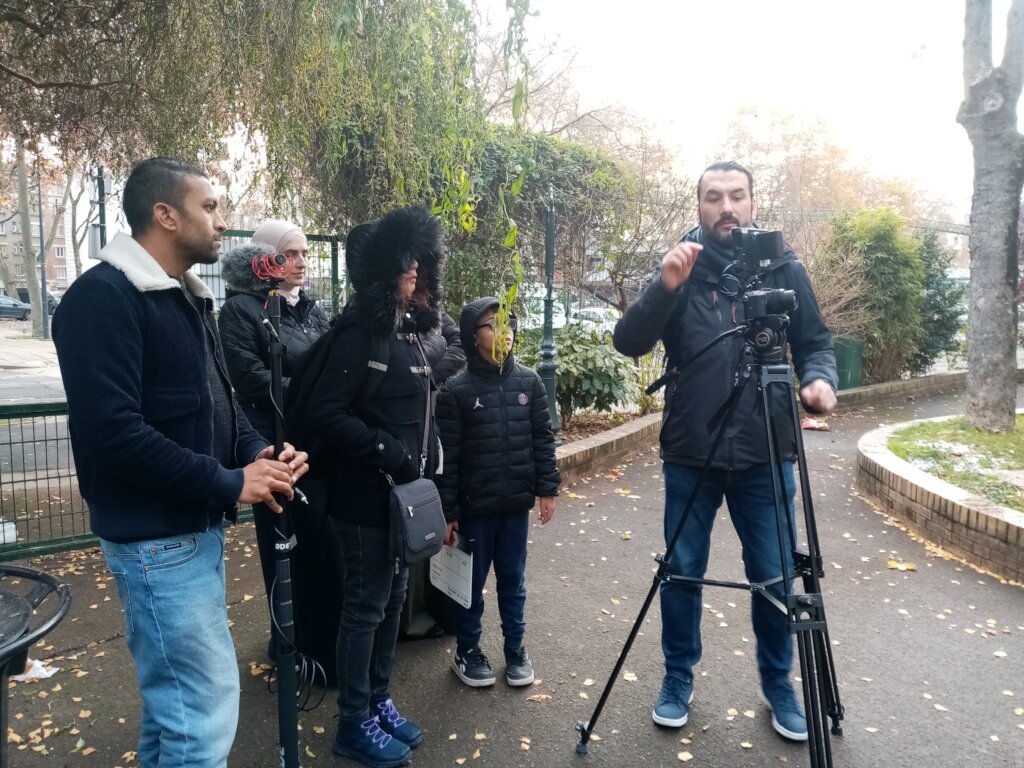 Initiated last June, the cinema project with the ROKA association took place during the week of December 16. During this week, Ahmet and Pauline from ROKA, accompanied by SFM Clichy employees and Léandre, a volunteer videographer, supervised 25 of our trainees in the creation and production of a film about their neighborhood.
The project
The first day was dedicated to the presentation of the project to the people interested in participating. In the end, Iman (Egypt), Neriza (Philippines), Oksana (Ukraine), Kashan (Pakistan), Hussain (Afghanistan), Milana (Tchetchenia), Thi (Vietnam), Mervat (Egypt), Janani (Sri Lanka), volunteered to carry out the project from start to finish. A very international crew!
The next morning, serious things started with an ideation workshop to agree on the subject and the format of the movie. The choice was made to produce a documentary on the difficulties in everyday life when you don't speak well the language of your host country.
The crew started writing the script on Wednesday morning! Together, coached by Ahmet and Pauline, they wrote the scenario of the documentary and the scenes they wanted to shoot: everything was planned in a very professional way. In the afternoon they were introduced to the equipment (camera, microphones, recorders) and their usage.
Finally, it was time to shoot! Some were behind the cameras, but for most, the difficult moment was being filmed. The shooting ended on Friday at 6pm after a very busy week, full of discoveries!
This workshop allowed the participants to live an extraordinary experience and to work on a common project, while discovering the backstage of film production.
Feedback from some of the participants:
Neriza, curious by nature, was enthusiastic: "I watch a lot of movies, and, for the first time, I had the opportunity to understand how they are made. I even discovered that I had an unknown talent for acting!" She was also keen to emphasize the collective dimension of this project: "We did this project as a group and we became close very quickly, we even opened a Whatsapp group and continue to chat."
Imane, for her part, felt boosted in her self-confidence: "At the beginning, I was shy, and I didn't know if I would be able to be filmed speaking French. Finally, I managed to get started and it went very well! I even encouraged my son to go in front of the camera although he was as shy as me at first."
The documentary is currently being edited by the ROKA team and a screening will be organized very soon.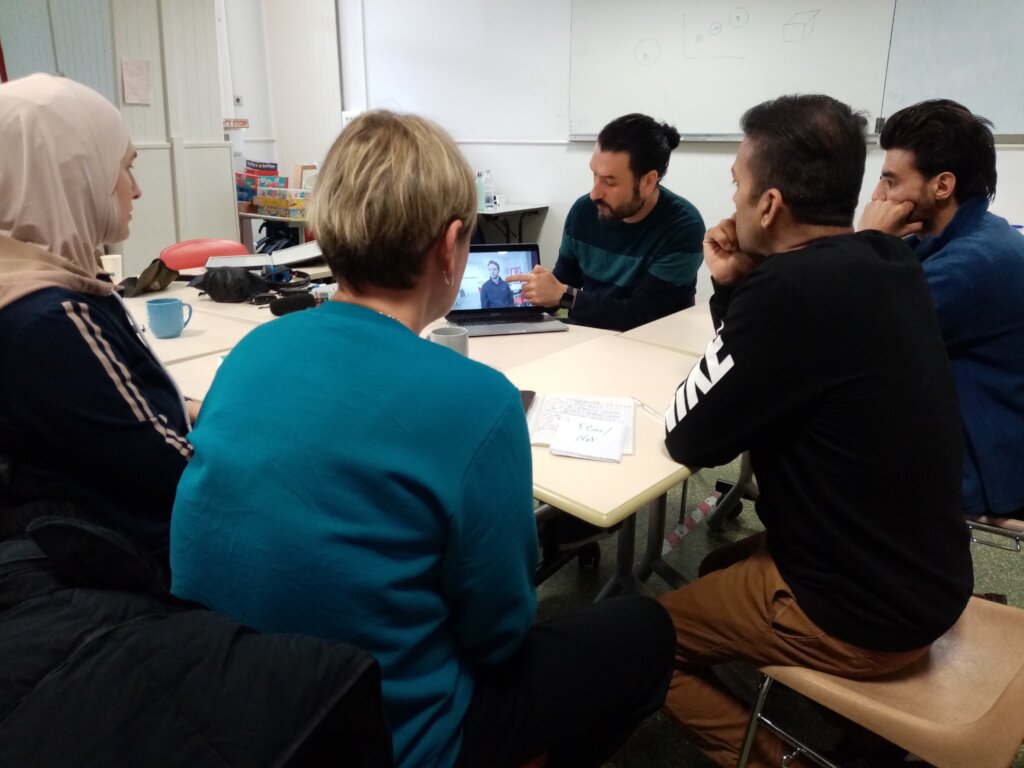 Links: