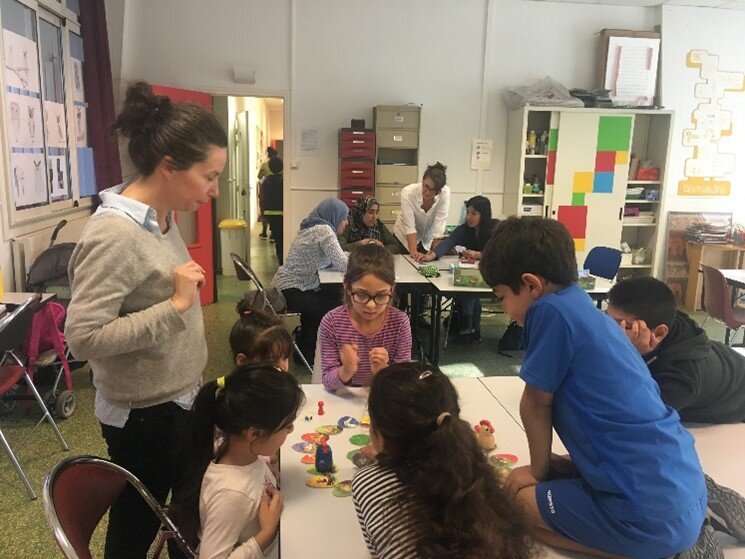 Playing is far from being a useless activity : it enables development of the child's brain and boosts the learning process.
Children enjoy playing and it is a perfect practice for the future : they are given the chance to think, negotiate, listen, adapt to new rules and try again when things don't go as they want.
They solve problems, think strategically, relate to others and learn how to learn.
They then develop essential skills that will last a lifetime.
More generally learning through play enhances the language development and emotional abilities.
At SFM Clichy, we are really convinced about this and decided in October 2021, following the peak of the Covid crises, to launch a new activity named "Feel good as a family" in order to gather families around board games. The objective was to complete our schooling support program by offering an original and fun time which involves parents and children. Board games were then the perfect choice!
Twice a month, 3 to 4 families at a time came to SFM to play and it was the opportunity to have a very good time. Overall, 15 families benefited from the activity.
Children who participated really enjoyed these moments : it gave them the opportunity to play with their parents, (re-)discover their capacity for fun and competition and have some quality family time. Some of them were also very proud to show their knowledge on different subjects.
We plan to continue with this much appreciated activity in the new school year, developing it. We have been very lucky to receive a donation of 30 board games from a private company in June and he hope to be able to reach more families for more "Feel good as a family" times !