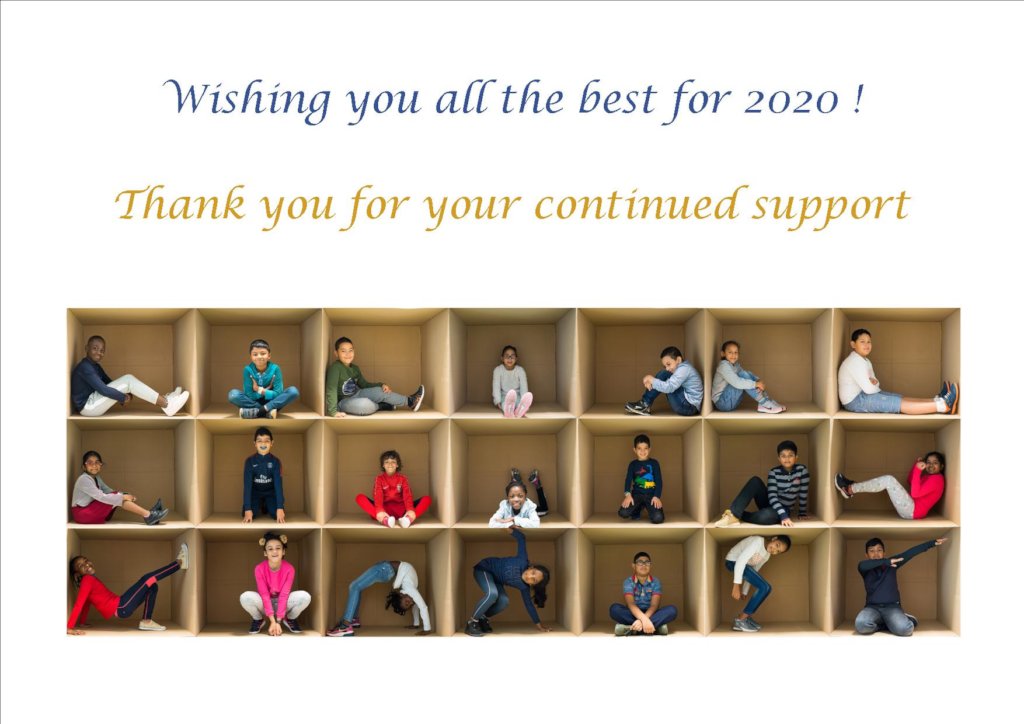 The team at SFM Clichy team has entrusted the children who attend our "Schooling support activities" with our best wishes for 2020 !
To all of you who have been with us throughout the year, we hope 2020 brings you the best. May the planned and unforeseen transformations benefit you... like what you bring to SFM. Thank your continued support.
Since the beginning of the school year in September, young and older children have reinvested in the premises of SFM Clichy. In each sector of activity, the SFM team has welcomed the newcomers: trainees in the Socio-linguistic Workshops (ASL), new families at the daycare center, first graders who have taken over from the older school children who have gone on to high school..
Highlights of these past few months :
"Schooling support activity"
• In September, a back-to-school meeting welcomed children and parents to launch the Schooling Support activity. A moment of complicity for returning families and discovery for all, since the team (partly renewed) shared with them the objectives of the year to come.
• The children can now enjoy a new refurbished library corner, more comfortable and friendlier… much appreciated!
• During the mid-term holidays, they were taken on an outing to the National History of Immigration Museum.
"French socio-linguistics workshops"
• ASL at the forefront of neuroscience research have introduced small gymnastics sessions at the beginning of each course to improve cognitive skills
• Trainees on an outing to the Museum of Romantic Life
Another novelty this fall was the opening with the support of the Orange Foundation and CAF 92 of two introductory workshops on the use of computers and digital devices
• one on monday afternoons, as part of ASL curriculum, a course to learn how to take control of tools and use them in everyday life
• another one friday mornings, open to the general public, to become familiar with data search on internet, digital technology and to be supported and gain some autonomy for one's online procedures.