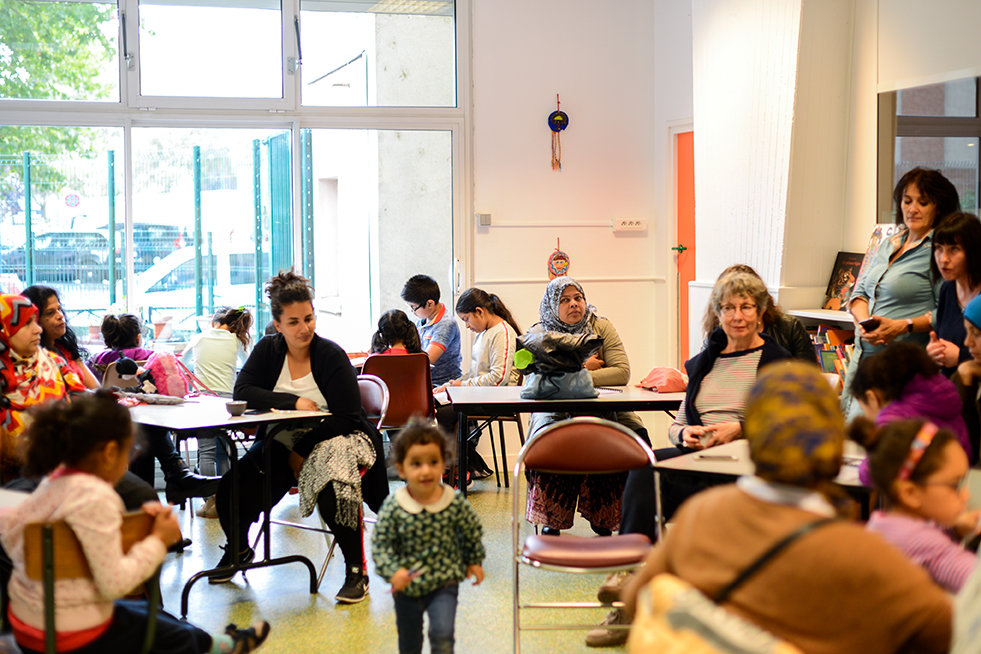 Here at SFM Clichy, we are very much aware of the parenting difficulties facing famililes when confronted with a new culture, a new environment. Ensuring that everything goes smoothly, makes for a successful integration of the children in their new school and for a peaceful and constructive parent / children / school relationship.
At the beginning of the schoolyear, we invited all children and their parents to take part in a workshop, and we explained to them how we would be working together during the months to come. The SFM team introduced themselves and presented the exciting upcoming workshops and activities !

- Reading, Writing, Art, Art history, Philosophy but also Maths and Coding...
Children were then encouraged to engage into playful activities while bringing the parents together for a Q/A session. The event was concluded by a visit to the exhibition of the works from last year's art groups : Models of Van Gogh's bedroom, self portraits on the theme "My dreams", a study of the garden flowers inspired by Matisse...
A time of inspiration and sharing for all, and pride for some of last year's students ! Bravo to all of them !

Parents were invited to attend on a regular basis our weekly parenting meetings. Our work with the families is aimed at pacifying children / parents relationships and allowing parents a better understanding of the school expectations and allowing them to gain confidence in their relations with the various educational authorities: schools, medical authorities, social and cultural institutions. Our educational cooperation activities take into account the specific contexts of the families, often fragile and facing difficulties both at family, social and economic levels.


Many thanks to our donors who make all this possible.