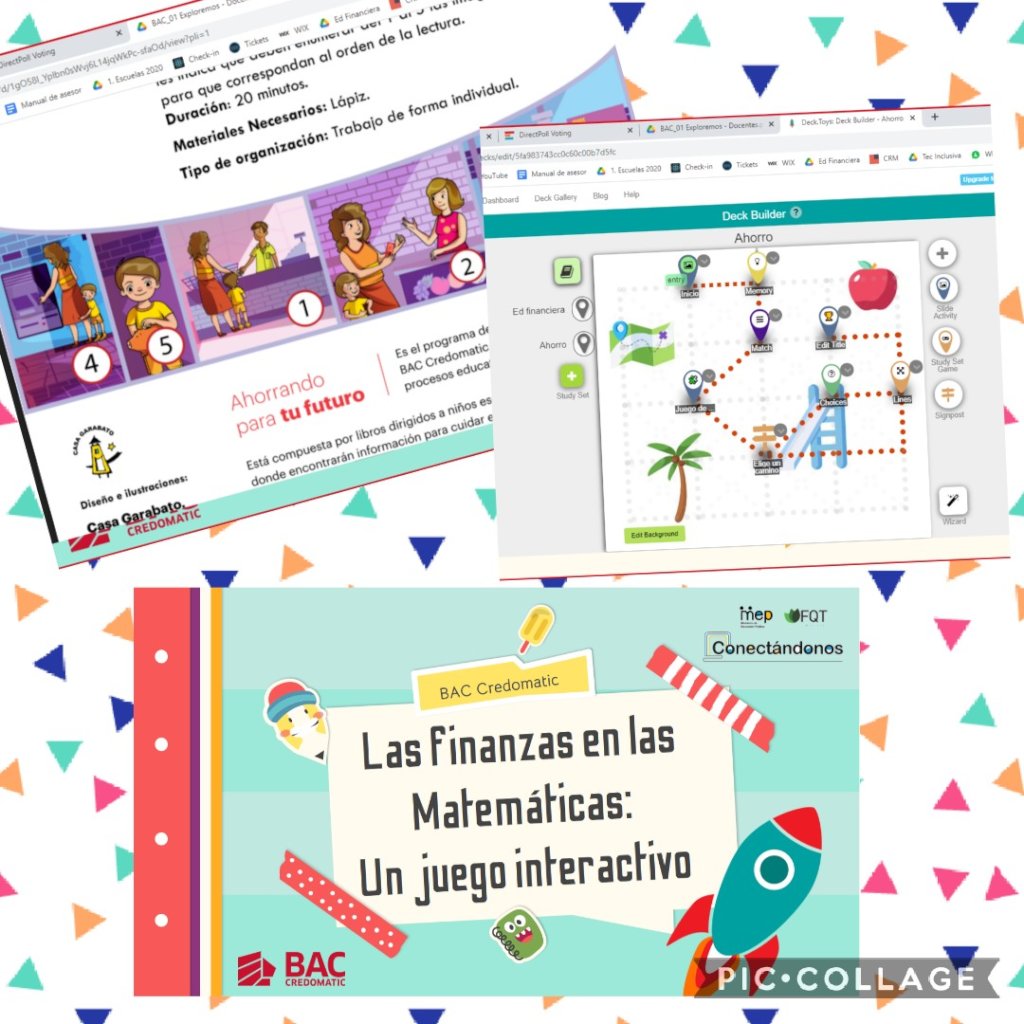 Hello, we are very happy to share this information with you:
In the midst of the pandemic, many children in Costa Rica were sent home with a vacation intermission, our Foundation did not stop efforts to learn from home during vacations and in alliance with BAC Credomatic promoted Financial Education issues for the boys, girls and their families.

In addition, the Quirós Tanzi Foundation provided workshops for teachers, they also had the opportunity to join workshops where they could expand their knowledge and if they did not manage to coincide with the scheduled times, the material was sent to their emails, we always have a repository of the material educational and training we provide.
The Workshops are
100% free
On Mondays there were workshops for children
On Wednesdays, the workshops were for teachers (public and private education teachers)
Thursdays were Financial Education Workshops for children and their families.
We deeply appreciate every donation that drives, strengthens, and moves us forward with workshops, education, and knowledge acquired online.
We are the Quirós Tanzi Foundation and for us and you, Education is first.
/////////////////////////////////////////////////////////////
En medio de la pandemia, muchos niños y niñas de Costa Rica fueron enviados a sus casas con un intermedio de vacaciones, nuestra Fundación no cesó los esfuerzos para que aprendieran desde casa durante vacaciones y en alianza con BAC Credomatic impulsó temas de Educación Financiera para los niños, niñas y sus familias.

Además la Fundación Quirós Tanzi brindó talleres para docentes, ellos también tuvieron oportunidad de unirse a talleres donde podían ampliar su conocimiento y de no lograr coincidir con los horarios previstos, el material se les enviaba a sus correos electrónicos, siempre contamos con un repositorio del material educativo y las capacitaciones que brindamos.
Los Talleres son
100% gratuitos
Los lunes se impartieron Talleres destinados a los niños (as)
Los miércoles, los Talleres fueron para los docentes (docentes de educación pública y privada)
Los jueves fueron Talleres de Educación Financiera para niños y sus familias.
Agradecemos profundamente cada donación que impulsa, fortalece y nos hace salir adelante con talleres, educación y conocimiento que se adquiere en línea.
Somos la Fundación Quirós Tanzi y para nosotros y ustedes, la Educación es primero.
Links: