By Upendra Kumar Singh | Bara District Coordinator, One Heart Worldwide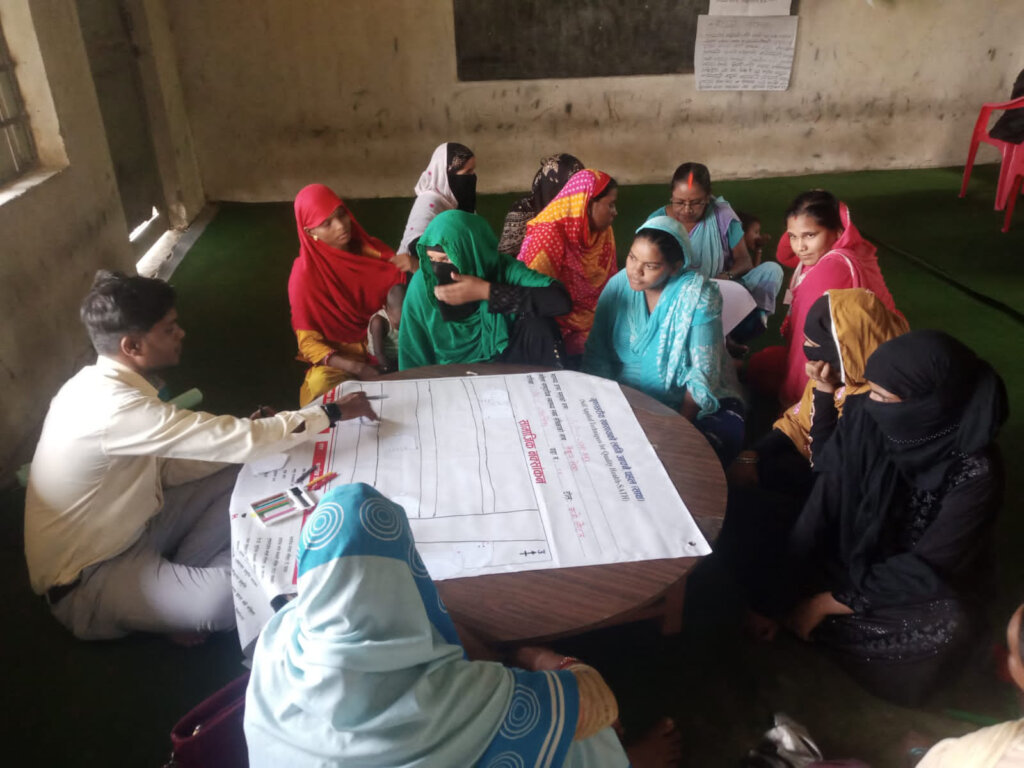 Why Behavioral change is essential to improving safe motherhood practices
In the Madhesh Province, initiatives are taking place on the ground to help mothers from rural communities learn about safe motherhood practices with the help of the Maternal and Neonatal Health Program implemented by One Heart Worldwide (OHW) in partnership with the local government and NGOs.
We began implementing our program in Bara in March 2023. Since then, we have learned so much about the local contexts. Our biggest challenge has been changing social behaviors and attitudes, especially in underserved communities.
I am sharing one such instance that provides helpful context in understanding the social challenges we encounter in Bara District. In Thulo Lautan village of Karaiyamai rural municipality, we recently organized meetings for a health group for mothers using the self-applied tool for quality health (SATH). The SATH helps increase knowledge about safe motherhood practices by sharing information about available health facilities and educating them about accessing MNH services.
We had invited pregnant women, lactating mothers, their mothers-in-law, and adolescent boys and girls, especially from the marginalized communities from the Dalit, Muslim, and other socially and economically disadvantaged groups. In addition, we also invited the local Mothers' Group and its chair, locally elected representatives, and community leaders.
But to our dismay, we didn't see any pregnant and lactating mothers because their mothers-in-law decided not to bring them to the Birthing Center since they had household chores and were too busy. Some said their daughters-in-law were new in the village and didn't want to bring them out of the households.
As development practitioners, we have to make a stand and take action during these instances. We had to tread carefully and make a good case. So, we asked the local elected representatives and the Mothers' Group to convince the mothers-in-law that this event would be meaningless without their 'buharis' (daughters-in-law).
Even when it was getting late, we wanted to wait for the buharis. Finally, they agreed, and we were so happy to welcome them. We were so glad they participated because they helped us to understand the realities of the birth delivery system within their communities.
During the event, we engaged the women in the 'social mapping tool,' which involves teamwork in creating their infographics using simple drawings of their households and other relevant information. These events also create a safe space for participants to trust each other, encouraging them to share their personal experiences.
One of the lactating mothers shared her story about how her newborn was recently delivered at home and not in a health facility. We wanted to get more details that could help us understand why there are still such home birth delivery practices when trained nurses and health facilities are available. Unlike in the mountain and hill areas, the roads are much better, and transportation is not as difficult to find.
The mother shared that the key reason she delivered at home was that she could not get information from the nurse about the estimated date of delivery (EDD). In just 15 minutes of labor pain, she delivered her baby at home and didn't have the time to visit the health facility. The Female Community Health Volunteer (FCHV) helped in the birth delivery, and it seemed that this was not the first time the FCHV aided in a home delivery.
We always cross-check the facts before coming to a conclusion about any case. The SATH is helpful for local communities to pinpoint what needs to change in their municipalities to make pregnancy safer.
We spoke to a nurse who explained that mothers often don't note the exact dates of their menstruation cycle and don't come for regular antenatal care (ANC) visits once pregnant. This makes it difficult for the nurses to give the exact date of delivery in many cases.
Another way to determine the EDD is through ultrasound and video X-ray, but the machines are often unavailable in local health facilities. To complete an ultrasound, women have to travel to the hospital in Kalaiya, the main town center of Bara district. But for many reasons, most women cannot travel even when Kalaiya is close to their villages. Lack of timely ANC visits also means pregnant women are unable to create a birth preparedness plan with their health provider.
However, it is more than just a question of access to nurses or the health facility because the traditional cultural practices are still strong and contribute to many instances of home birth. The mothers-in-law explained that they had always delivered babies at home and questioned why their new buhari would make such a big deal of giving birth.
Based on our understanding and observation, we perceived that age-old birthing practices are still intact, and maternal health decisions are made not by the mothers but instead by their mothers-in-law. This is why development practitioners not only need to engage and educate expecting mothers but also their mothers-in-law, who are still the most influential decision-makers when it comes to women's health in these communities.
To prioritize behavioral change, development practitioners must earn the trust of the community to bring about social changes that will ultimately help promote safe pregnancy and motherhood. Behavioral change takes a lot of work and strategic planning. We must do more than parachute to some village, go with a video or poster, and complete a presentation. We need a holistic approach that makes sense. But to bring about change, we need information. We must communicate with the local people, get their perspectives, understand their contexts, and study the local cultural norms and practices. OHW and our partners are leading the way, using a comprehensive approach with tools like the SATH for positive behavioral change toward safe motherhood.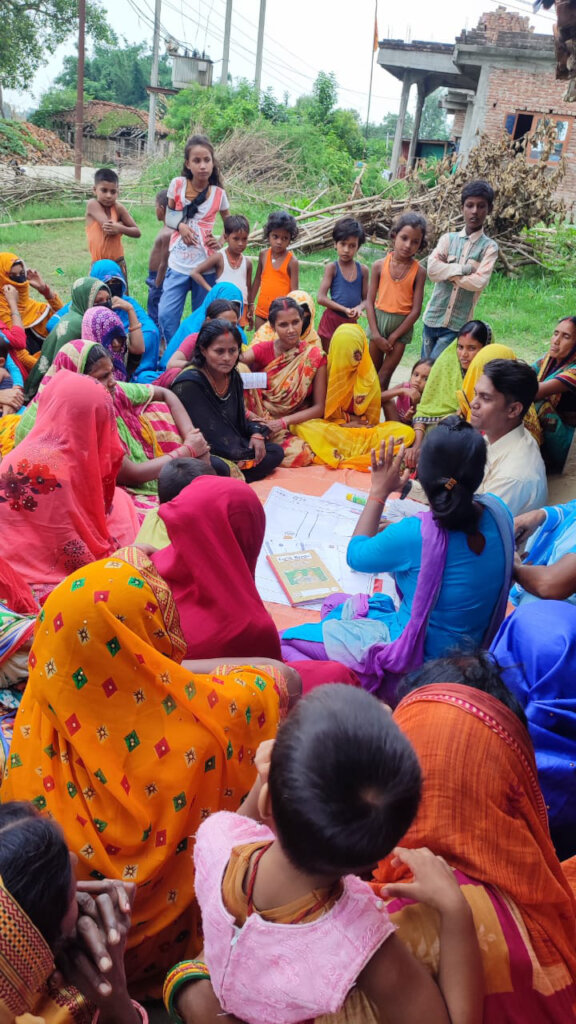 Links: