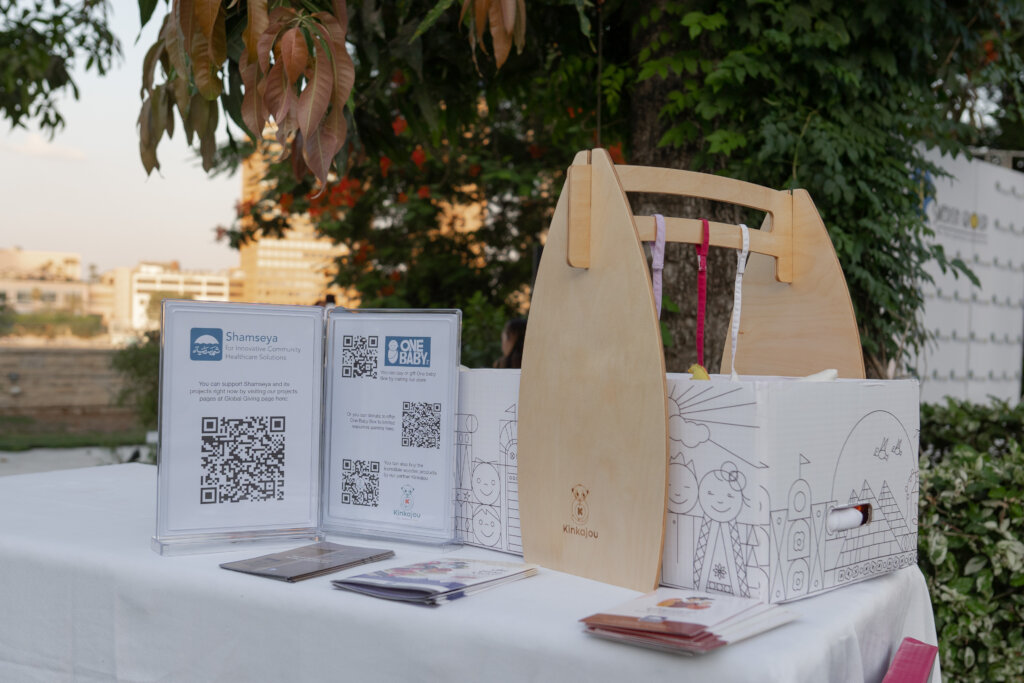 In a very short time from being launched, "One Baby Box" succeeded in attracting the eyes of International organizations, local ones and social investors. Based on the Finnish model for the box, Shamseya created this one-of-a-kind Egyptian "social equity childhood starter kit", with its 46 essential items that were specifically designed, built and selected to give each newborn a fair equal chance in life, health and wellbeing.
After being introduced to the Embassy of Finland in Egypt, UNICEF and more than 30 supporters, "One Baby Box" has taken shape in a very short time. Now, to obtain the box, parents will have to pass the Positive Parenting Training provided by UNICEF in light of the "Golden 1000 days" campaign encouraging parents to focus more on the quality of life of their children, the good nutrition and the well-being of their babies.
To be able to show this unique model, Shameya was delighted to be invited to attend the Sweden day on the 14th of June, which made a great opportunity to explain and exchange with a wide variety of participants the concept of "One Baby Box". Embassies, enterprises, local community agents and government actors were attracted to the idea which has driven to fruitful discussions with these entities after the event.
Also,"One Baby Box" is collaborating with influencers and social media activists to promote its innovative idea among online and offline platforms.
In its near future plans, "One Baby Box" is preparing to include, in parallel with the box, a full training on the Good Nutrition for mothers and their babies as well as including materials and trainings for the father as well, encouraging both parents to have a positive role in raising their children offering them equal opportunities and a healthy childhood.
By supporting this project you will enable us to make it possible for more low-income families to offer equal chances for their children.
Also, you can explore our two other projects on GlobalGiving via these links:
https://www.globalgiving.org/projects/make-2000-egyptian-families-access-health-coverage/
https://www.globalgiving.org/projects/create-10-women-friendly-public-health-centers/
Thank you for your continuous support and stay tuned for big news soon!