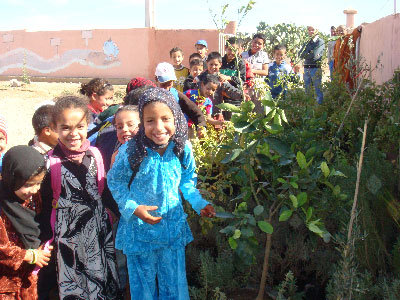 The planting season is now over for another year and it's time to reflect on our achievements.
During the 2013 season, HAF and partners planted in total 234,000 fruit seeds and saplings (including also walnut and cactus) – the most HAF and its partners ever planted in one year. This brings the total amount planted since 2003 to 692,500 trees.
From the 16 February to 23 April 2013, HAF, along with primary school directors, teachers, and students, organized planting events that integrated children and their families. Fruit trees were planted, including walnut, lemon, olive, almond, and pomegranate – all of which grow endemically in Morocco.
Together, the students and staff school dug holes in their school plots and planted the trees, and HAF team members presented information about caring for trees. The students prepared thoughtful theatrical scenes about environmental degradation caused by human misuse. Some of the trees were planted in community gardens, while the majority of trees (varieties that local families identified) were given to the schoolchildren to plant in their family farms.
HAF has a campaign to plant 1 million trees and our goal is in sight! HAF is so grateful to its Global Giving supporters for helping us get this far. Friends, it's time to break that 1 million tree mark!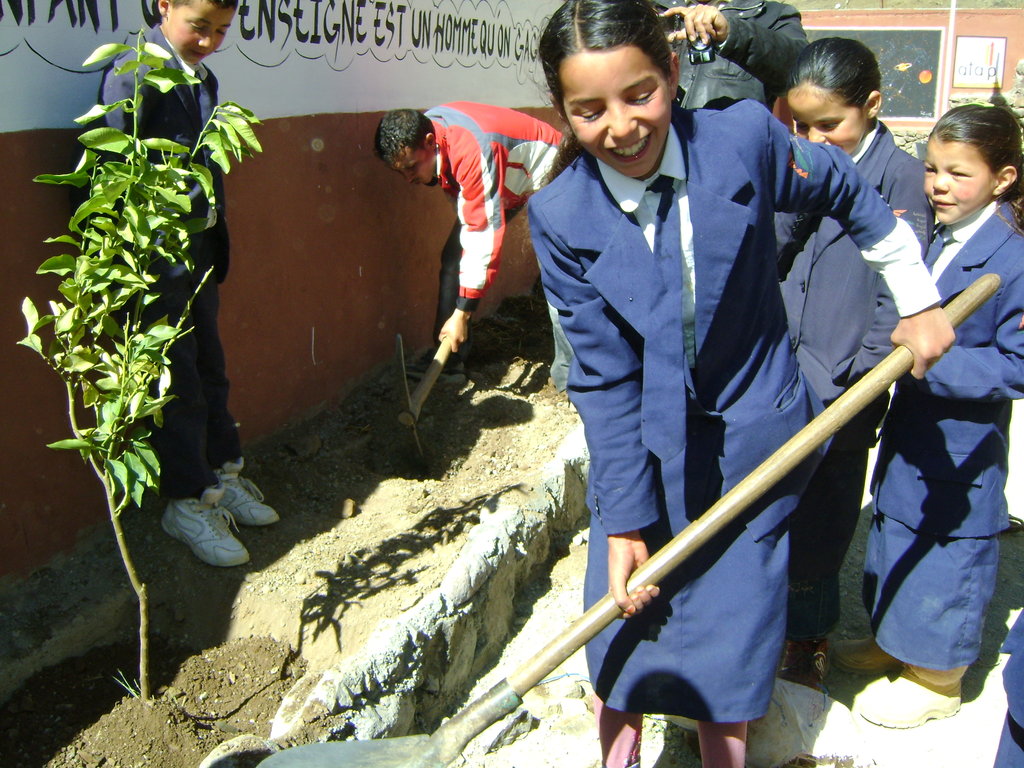 Links: