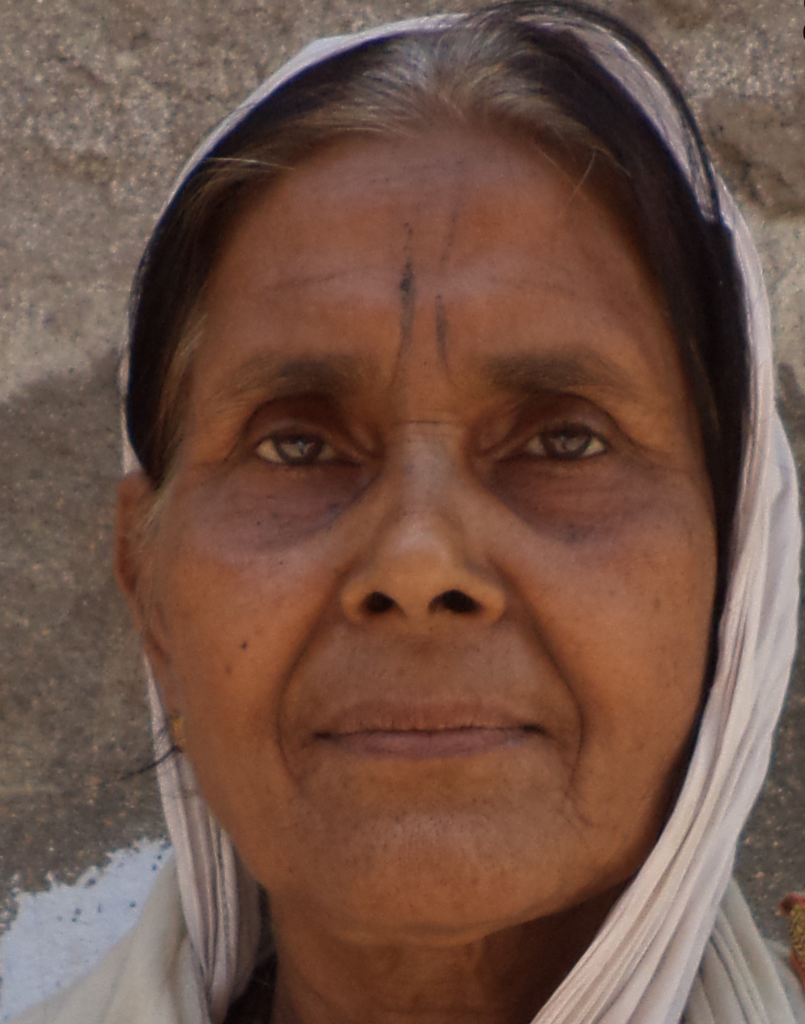 "Freedom cannot be achieved unless the women have been emancipated from all forms of oppression." – Nelson Mandela
A native of Agartala in Northeastern India, Shakti Dassi came to Radha Kund, Uttar Pradesh eight years ago. When her husband died, Shakti's son physically abused her, and took her business and her house. Shakti, unwanted by her sons and deprived of the needed support even from other community members, says "It's a struggle to survive but I can manage on very little. Like everyone else, I too hoped that my children would grow to take care of me, but they didn't. So I had no choice but to come here."
Shakti chants prayer songs twice a day, four times a week, in order to earn 20 cents and a bowl of rice.
Maitri's Ageing Resource Centre is being constructed to shelter Elderly Women like Shakti Dassi, whose lives have been shattered by oppression and abandonment.
We are pleased to announce that the construction of our Aging Resource Centre is progressing at the desired rate with the entire ground flooring complete and roof cast. Further more, the ground floor mercenary and plastering has commenced, and pillars on the first floor have been cast.
Please view the link to see plans of the Old Age Home http://www.youtube.com/watch?v=kOxz8fW18g0
Completion of the Ageing Resource Centre will allow Maitri to provide 100 Abandoned and Destitute Widows with the necessary support they need.
Your contribution will help provide these Widows with housing and nutrition, in addition to the needed healthcare, social support, and ageing resources. These resources include vocational training, pension, and security. Additionally, resources for the academic and policy community will include the enablement of research, workshops, and forums.
Sincere thanks to each of our supporters for every generous contribution sowed into this project for the betterment and wellbeing of Elderly Women in need.
Links: