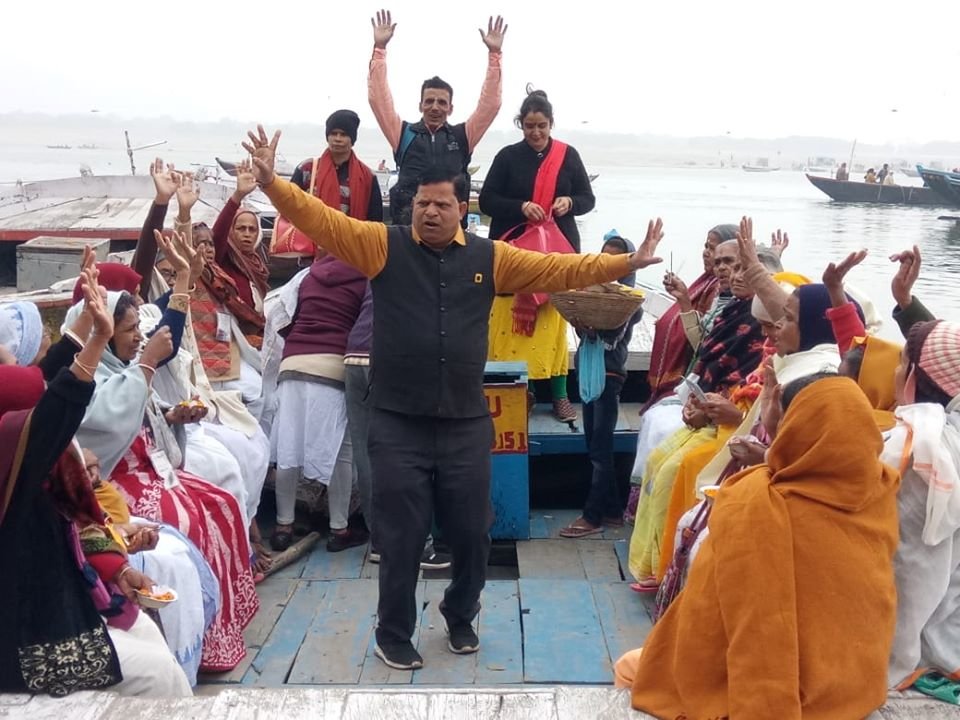 "Health does not always come from medicine. Most of the time, it comes from peace of mind, peace in the heart, peace in the soul. It comes from laughter and love."
Dear Maitri Friend,
What a wonderful year we have had so far at MaitriGhar! It was our desire to bring these beautiful widow mothers into a safe home with all the basic amenities that will make their stay comfortable and help them achieve a happy and healthy ageing. Your love has helped more than 300 widow mothers. We had a dream to make a difference in the lives of widow mothers and 10 years now, you have made a difference.
You will be happy to know that we have started excursion trips for mothers as a part of emotional and mental well-being. We believe group travel and exploring new places not only inculcates agency, self-independence, social connections but also helps in a healthy ageing.
Mothers explore Varanasi
On the day of International Day for elimination of Violence against women, Maitri organized another group travel for Widow Mothers. Vrindavan has always been the mysterious place where thousands of widows flock to live. Most of them have left home, and have been travelling in solitude, for survival, with memories they would not like to return to. This journey from grief to growth has been extraordinary and difficult, but they have created a new family in Maitrighar Old Age Home . Maitri has introduced excursions and group travels with widow mothers to provide them with opportunities of expressing themselves and enhance social bonding.
Varanasi holds a lot of significance for the mothers. One of the mothers said "I always wanted to walk by Ganga. It is believed that if a person dies in Varanasi—defined as the old city between the rivers Varuna and Assi—she will be redeemed of all sins. But all I want to do is sit beside the water, and catch a breath". She insisted how she has realized that life is to lived in the present. Another 72 year old mother who has difficulty in walking couldn't help expressing her excitement and joy. She said she felt like a child running by the river Ganga and Ghats. The trip became a wonderful experience to meet and talk with other elderly women and widows who lived nearby.
Health as a priority
"To keep the heart healthy, unwrinkled, to be hopeful, kindly, cheerful, reverent--that is to triumph over old age."
There's nothing more important than good health - that's our principal capital asset. In Maitrighar, every alternate day a doctor performs routine check up; mothers are taken to hospitals for different treatments as advised; there is provision of two nutritious meals with fruit and milk ; activities like Yoga, reiki etc are encouraged to improve mobility and movement; trips are organised for better social bonding and participation
The mothers observed and celebrated Republic Day . The ashram was decorated with lights and flowers. The widows sang patriotic song, and flag hoisting was done by the oldest member of the home. A 105 year old hurled the national flag as she sang the tunes of the nationala anthem. They all sang bhajans and were served special meals.The Maiyyas were visited by the students of Sri Ram School, Delhi on to make them feel loved and cherished. The visit by these students really made the Maiyyas very happy.
We invite well wishers and supporters to come and visit our ashram. They crave for love and affection. Your presence will be the warmest of gifts.