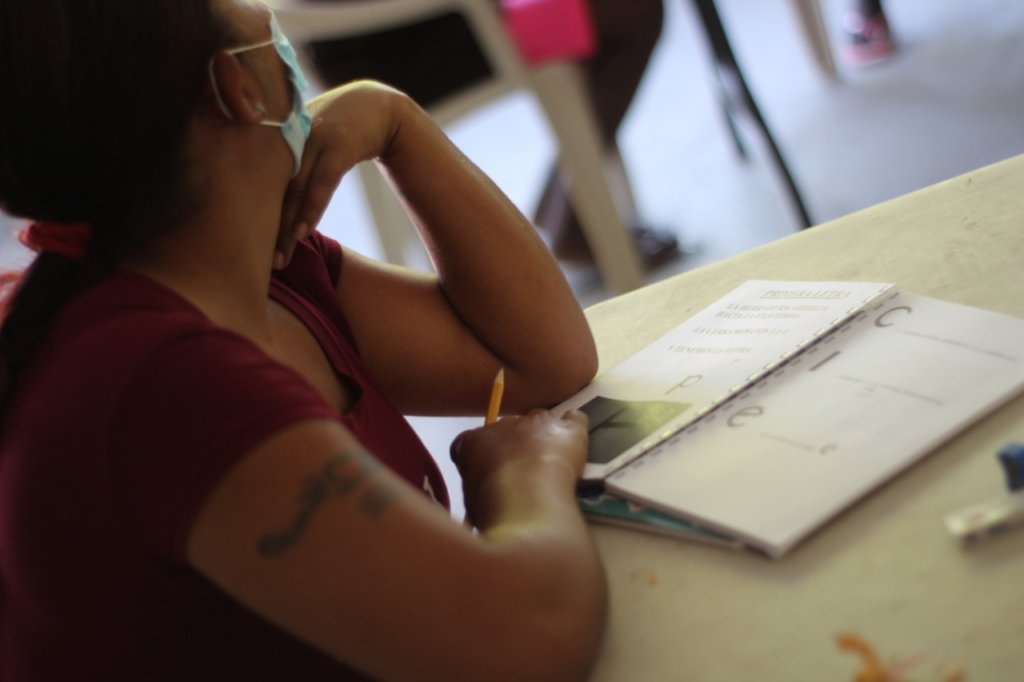 First, we want to thank all of our supporters who are helping us reach new milestones as an organization. Your love allows us to move forward and face new challenges to support the community in Bienvenido.
We know that parents must support their children's education efforts if we want to see a positive and lasting change.
Do you know why many parents in Bienvenido can't support the educational journey of their child? Some of them have never been to school. They don't know how to read or write.
We wanted to change that.
We saw the need for literacy in the community, and we started to plan a way to create an adult literacy program for Bienvenido. With the support of the Frespon Foundation, our staff was trained to understand the foundation of a successful literacy program.
Today, we can say we have more than 8 adults ready to increase their educational/technical skills and would now be able to support and encourage their children to persevere in their studies.
Do you see how much can be done when different organizations unite on an excellent purpose? Well, the story is not over yet!
For World Hygiene Day, we got the chance to celebrate with Glasswing International RD Foundation. We want our children to know that we can have a better future if we take care of ourselves. After following all health protocols, we called the children from our community to provide them with cleaning and personal hygiene kits. Each kit contained: Shampoo, Mouthwash, Soaps, and Conditioner.
We delivered approximately 200 kits and educated our community about the benefits of practising self-care through hygiene.
We are doing more, and we are doing it better for the sake of the Bienvenido Community. Thank you for joining this mission to save children from poverty.