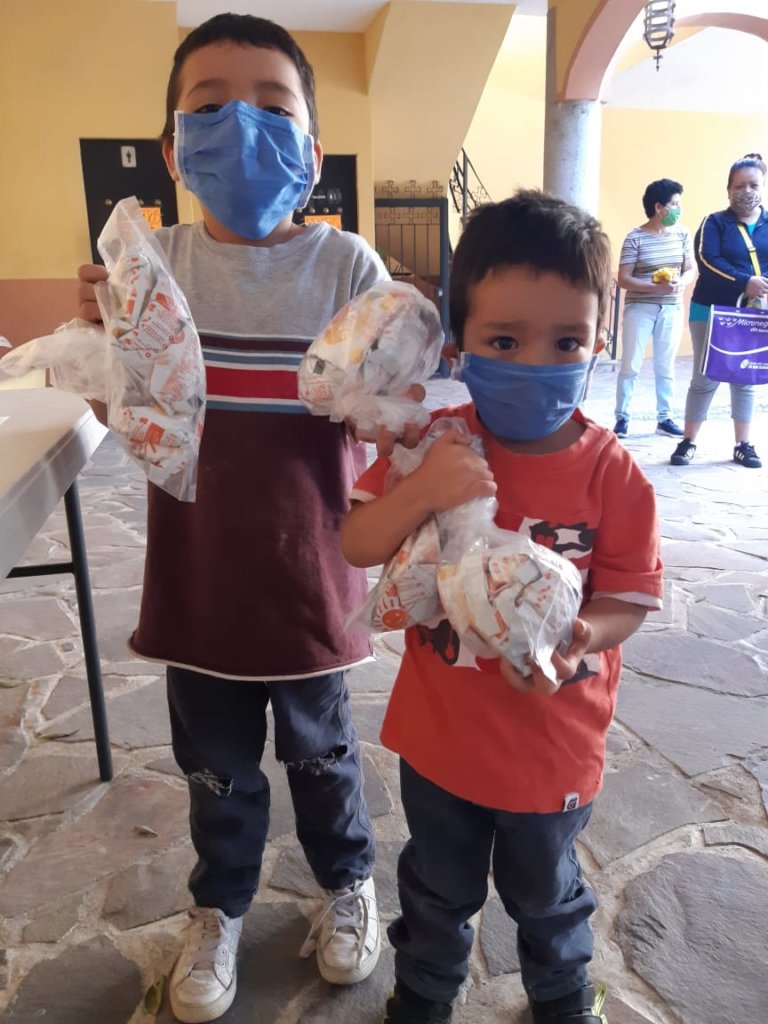 Dear donor,
At ONI we hope everything is fine with you and your beloved ones. On this report we would like to bring a little ray of light by telling you a little of all the possitive things that are happening linked to this quarantine. We know it has been difficult for all of us, but in the middle of all the negative effects this pandemic is causing, one thing is, for sure, shinning above all: the community love and support.
In Jalisco, we have been quarantined for almost 5 months now, but it hasn't stopped us from working in benefit of our children, and that has inspired some groups, companies, and individuals who felt the need of supprting causes like ours by donating food, money, time and resources. The most clear example of this is GlobalGiving, who, thanks to all the supporters like you, were able to give us 2 economic donations that translated in hundreds of children receiving their nutritional complement every month; this donations also helped us respond to further needs of the families like bringing basic groseries to those who have lost their jobs.
We can't say thank you enough for making possible to keep on working for our children. We still need you, our children needs us.
_____________________________________________________________________________
Querido donante,
En ONI esperamos que todo este bien contigo y tus seres queridos. En este reporte nos gustaría mostrar un pequeño rayo de luz al contarte un poco de todo lo positivo que ha sucedido ligado a esta cuarentena. Sabemos que ha sido difícil para todos, pero en medio de todos los efectos negativos que esta pandemia está causando, una cosa ha salido a relucir: el apoyo y cariño de la comunidad.
En Jalisco hemos estado en cuarentena por casi 5 meses, pero esto no nos ha detendio en nuestro trabajo en beneficio de nuestros niños, lo que ha inspirado a algunos grupos, compañías, e individuos que sintieron la necesidad de apoyar causas como la nuesra donando comida, dinero, tiempo y recursos. El ejemplo más claro de esto es GlobalGiving, quien gracias a todos los donantes como tú, pudo hacernos 2 donaciones económicas que se tradujeron en cientos de niños que recibieron su Oniformula cada mes; estas donaciones también nos ayudaron a responder a otras necesidades de las familias como alimentos de la canasta básica a aquellos que perdieron sus empleos.
No podemos agradecerte lo suficiente por hacer posible que sigamos trabajando para nuestros niños. Aún te necesitamos, nuestros niños nos necesitan.