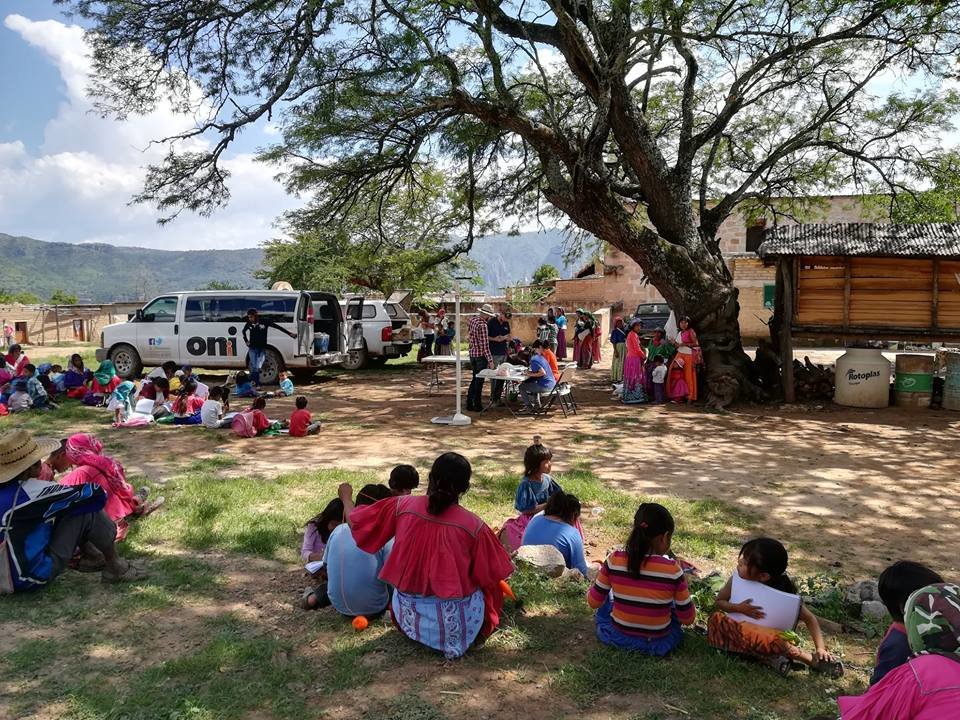 Dear Donor:
First of all, thank you to all who donated during the "Little by Little" campaign! It was a successful week for us!
Did you know that at the North Sierra are some endemic plants and roots that serve as feeding for the Wixárika people?
Many of us only know a few plants and roots that can be found at markets and supermarkets that are edible, but at the North Sierra, the Wixárika people know a lot about herbalism so they use some plants, roots and mushrooms that cannot be found in other places and that are totally safe for human consumption, even more, they are delicious and nourishing.
All those plants and roots don't even have a name translated to Spanish, for example "puraikixa" or "tek+atari" which are edible plants similar to spinach, and the Wixárika people use the leaves to eat rough or cooked.
At ONI we try to use those plants and roots in the culinary workshops we have every month with the families. But we don't know all the endemic species they have, so many times the mothers and the Marakames show us some of them and give us examples of how they use them.
We promise to show you some pictures of those plants, roots and mushrooms soon!
Thank you for supporting our project; hope to hear from you soon!
Pampariyutsi! (Thank you in Wixárika language)
------------------------------------------------------------------------------------------------------------------------------------------------------------
Querido donante:
Alimentación endémica
Primero que nada, ¡Muchas gracias a todos los que donaron durante la campaña "Little by Little"! Fue una semana muy exitosa para nosotros.
¿Sabías que en la Sierra Norte existen algunas especies de plantas y raíces endémicas que sirven como alimento para la población Wixárika?
Muchos de nosotros sólo conocemos unas pocas especies de plantas y raíces comestibles que podemos encontrar en los mercados y supermercados, pero en la Sierra Norte, la población Wixárika, domina la herbolaria por lo que usan algunas plantas, raíces y hongos que son endémicos de la región y que no pueden ser encontrados en otra parte, que además de ser seguros para el consumo humano, son deliciosos y nutritivos.
Todas estas plantas y raíces no tienen un nombre traducido al español, por ejemplo "puraikixa" o "tek+atari" que son plantas comestibles similares a las espinacas, la comunidad Wixárika se come las hojas crudas o cocidas.
En ONI tratamos de incluir todas esas plantas y raíces en los talleres culinarios que impartimos a las familias. Pero no conocemos todas las especies endémicas que existen en la sierra, así que muchas veces las mamás y los Marakames nos enseñan algunas de ellas y nos dan ejemplos de cómo las usan ellos.
¡Prometemos enseñarte fotos de esas plantas, raíces y hongos próximamente!
Gracias por apoyar nuestro proyecto, ¡esperamos saber pronto de ti!
¡Pampariyutsi! (Gracias en Wixárika)