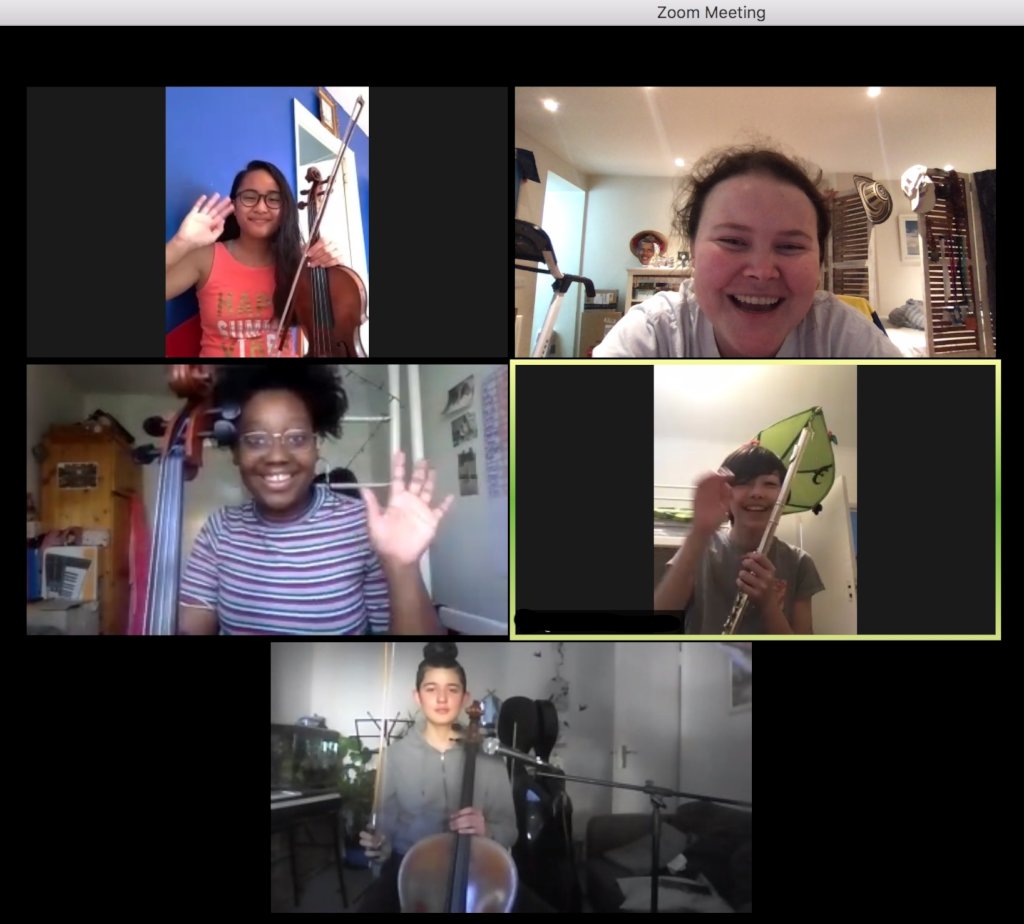 The last several months have been as strange, challenging and hopeful at Nucleo as they have the world over. In March, The Nucleo Project's North Kensington Children's Orchestra had to stop playing as a group due to COVID-19. We knew that it was unsafe to meet, but also that the outlet of music and the familiar support of the Nucleo community could help our students and their families during this difficult time. Our teaching team acted quickly, preparing material to keep our students playing through lockdown and to move our summer term online.
Thanks to your support we have been able to continue providing the free high-quality teaching we are renowned for, with nearly 240 online music lessons held each week. Fortunately, we were able to provide a handful of tablets for students who would not otherwise have been able to join online lessons, and our "Nucleo home delivery service" kept our kids provided with a steady stream of new reeds, replacement strings and rosins, as well as upgrading outgrown instruments. We were especially impressed by the many Nucleo string-player parents who rose to the challenge of learning to tune their children's instruments!
In our efforts to keep the Nucleo community connected we created a number of videos and online challenges which we shared on social media. Perhaps the highlight was our "Thank you NHS" video, made in May, which featured performances by over 100 students, parents and teachers and can still be viewed on our YouTube channel.
We are also thrilled to share that after submitting video auditions during lockdown, three more Nucleo students were awarded places at the Royal College of Music Junior Department. We are proud to have been able to offer every Nucleo student the chance to continue their lessons, and were blown away by what many of them achieved. Keeping our kids playing through lockdown was a true team effort by the whole Nucleo community, made possible by our supporters.
We have over 300 children enrolled for this term and with your ongoing support we will continue our excellent online provision, until it is safe to meet again as an orchestra. It costs an average of £1,000 per child to deliver our programme each year. As a charity which is solely funded by donations, we are particularly reliant on the generosity of our regular supporters. On behalf of everyone at Nucleo, thank you for your support.
Links: