Project Report

| Sep 6, 2022
Summer fling with rugby and more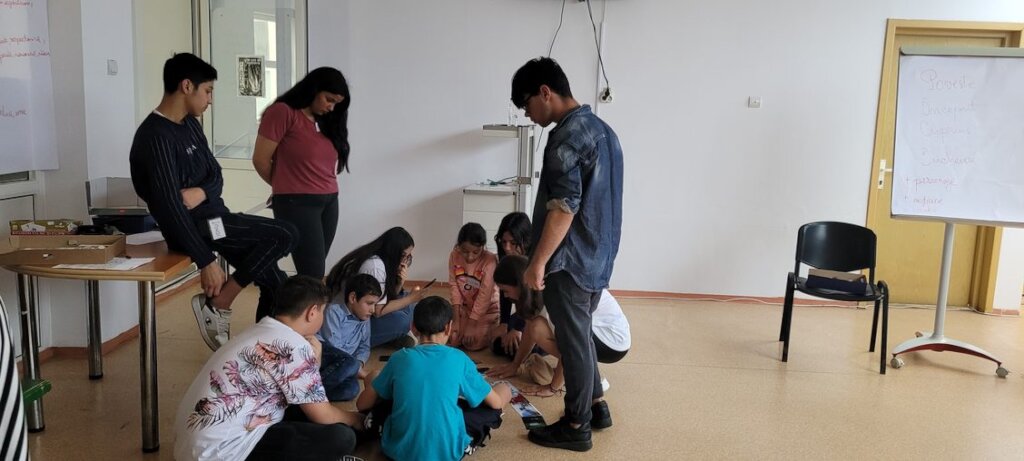 What we have been up to this summer
Mini Rugby for All
15 teams all over Romania (U8, U10, U12) participated at the national tournament organised by the Rugby Federation in Gura Humorului at the end of July.
The start of the second half of the season saw four new young players within the team. Marian and Mihai-Iulian, two of our Rugby for all mentees, part of Rugby CSS Gura Humorului, have made the step to senior rugby; alongside Matei, who plays for CSA Steaua junior U19 team.
At the same time, we welcome our first international player from South Africa – Rohan, who had an amazing debut against Suceava, scoring one of our tries, alongside Sebi and Claudiu.
Rugby for All
We are currently receiving submissions for 2022-2023 season. Teenagers between 14-17 years old are welcomed to develop their own skills at the highest degree.
Creative Writing Summer Camp
At the beginning of August, over 35 teenagers from Suceava county's child protection services took part in a creative writing summer camp. For 5 days, the participants worked around the pandemic theme, writing down their feelings and thoughts on how they handled the situation. The result is going to be a collective brochure of feelings and experiences during the last two years, courtesy of DGASPC Suceava and Suceava County Council.
Over 6 months of war
Te Aud Romania has offered logistical, financial and humanitarian support over 900.000 Euros, ever since the Ukrainian refugee crisis has started. All of this was made possible with support from individual donors, as well as a high number of national and international partners that have joined our endeavours.
As a charity focused on non-formal educational programs for children, we will work alongside national and international partners to develop medium to long term solutions to integrate Ukrainian refugee children within the community and provide a safe and appropriate environment to alleviate the pain and grow. The start of the new school year comes with several challenges for these kids, so if you want to get involved, please reply to this email to work along.
TAR have now distributed the 10,000 backpacks from Packed with Hope campaign. Together, we have reached souls and delivered smiles all across Romania and Ukraine.
Sneak Peak into our coming month
September 2022 means new school year, new projects and a lot of surprises: stay tuned to see what's on.
Mass Media Overview
We shared a series of opinions for Ziare.com on what war means and the impact of our programme, but also partnerships with other NGOs who work with refugees and for whom we provided the backpacks, such as Hope and Homes for Children.
Links: