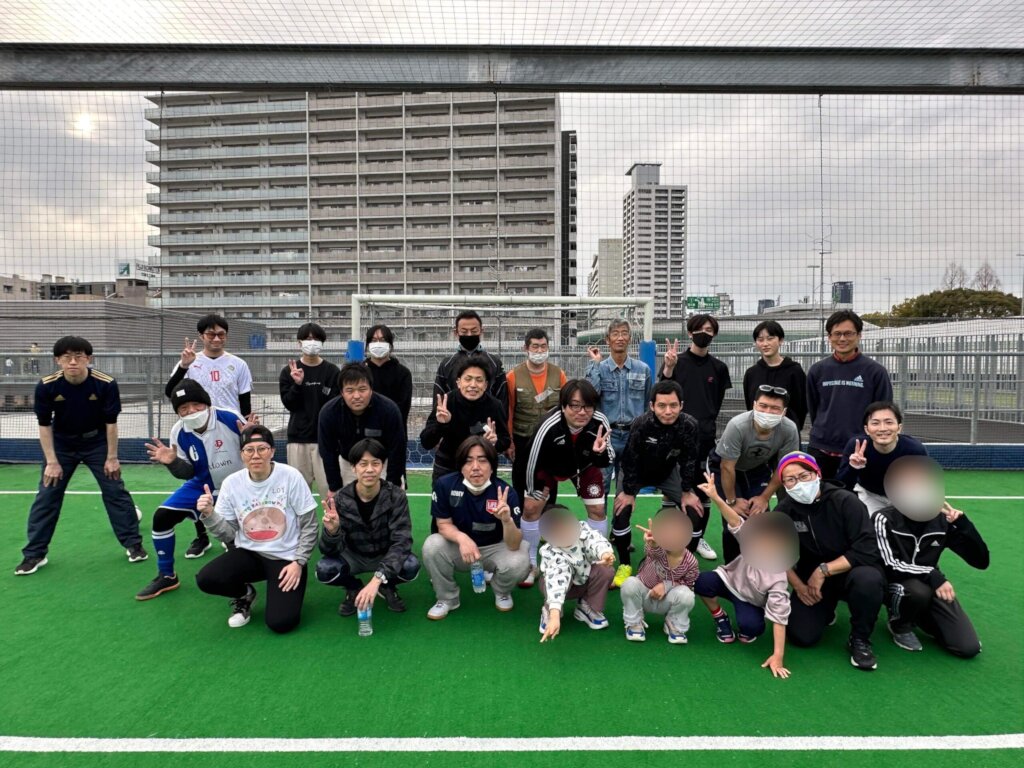 We would like to give you a report about a futsal social event "Diversity League" that was held on Saturday February 11th.
This event was organized as a collaboration event between Diversity Soccer Association and Pride Center Osaka. Diversity Soccer Association aims to create a society where people with various backgrounds can be themselves through sports.
We rented a futsal court at Morinomiya Qs Mall. The court was not in the perfect condition because of the rain on the day before, but on the day of the event we had luck with the sun. It was a great weather for playing sports.
The director of Diversity Soccer Association, Takeuchi san gave an explanation of the rules.
We also introduced Pride Center Osaka at the event!
The participants socialized while we jogged on the air track on the roof top of the mall.
The Diversity Soccer Association staff planed a program that both beginners and experienced players can enjoy. After practicing pass and shoot, we played "walking soccer" (it is not allowed to run during the game).
At the end we had a futsal match. We adjusted the rules so that children are also able to participate.
Total of 30 people in various age group and gender identities who support the objectives of our event (an event that diverse people participate and socialize with each other through futsal) participated the Diversity League. The participants were very satisfied, and many told us that they would love to participate again if there are to be more events like this in the future. We will continue collaborating with other organizations, and we are hoping to host more events related to sports again!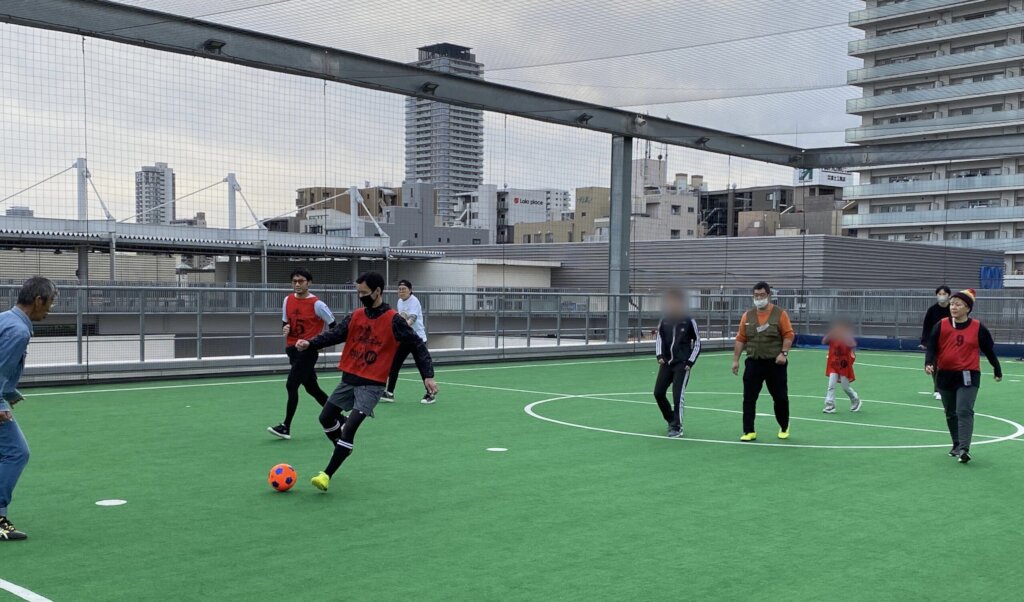 Links: