Project Report

| Dec 12, 2022
Dokodemo Pride Caravan Event Report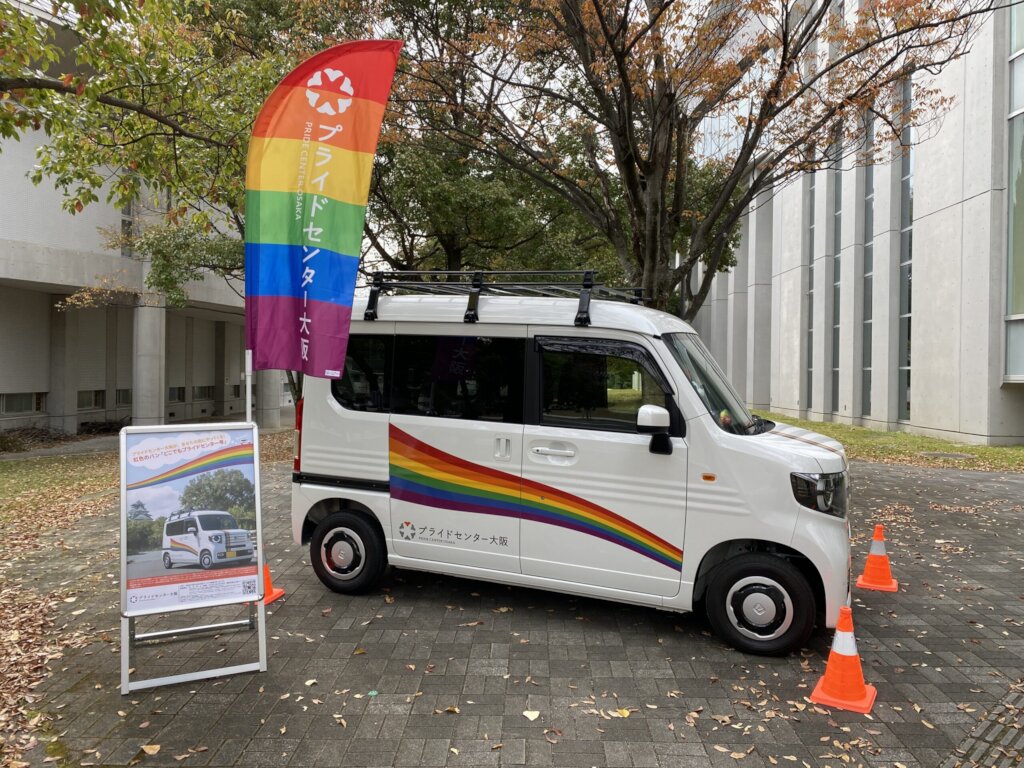 We would like to give you a report about the first Dokodemo (meaning anywhere in Japanese) Pride Caravan event that we held at Osaka University Suita Campus on November 17, 2022!
Dokodemo Pride Caravan is the outreach program of Pride Center Osaka. We aim to bring the services available at our center to everywhere in Japan.Our Dokodemo Pride Caravan that is decorated with 6 rainbow colors will travel across Japan to spread information regarding the social obstacles faced by the LGBTQ community and our Pride Center Osaka.This year, we are going to visit universities in Kansai region, and will spread information to students, faculty and staff.We celebrated the first Dokodemo Pride Caravan event at University of Osaka Suita Campus.
We parked our Dokodemo Pride Caravan at the entrance of Osaka University Convention Center, where we held the event.

We prepared the venue, and started our event for the lunch break.
We brought books and racks that we have at the Pride Center for people to feel like they are visiting our Pride Center.
With the presence of the Pride Center staff, we introduced the Pride Center Osaka at our table. 25 people came by.
During the lunch hours we distributed 80 advocacy materials and promoted our events.
From 4 p.m. we conducted an event in a seminar room. Starting with the greeting from Professor Hidaka at Osaka University, we conducted a lecture on basic LGBTQ knowledge, introduced Price Center Osaka and Dokodemo Pride Caravan. Afterwards, we screened a film Kalanchoe.

After the film screening, participants conducted a group work and the participants shared opinions regarding the film. All groups had lively discussions, and we got a request later that they wanted to continue the group discussion session longer. We also showed a message video that we received from the Walt Disney Japan in support of the Pride Caravan project. 36 people participated this event.
The voices of event participants
"I am grateful that I was able to watch this movie"
"The movie had perspective of people in different living circumstances. It made me think a lot"
"I was able to speak with people from different generations. It made me realize that people feel things differently"
"I was able to learn a lot about LGBTQ"
Even after the seminar event, many people came to our Dokodemo Pride Center!
The next Dokodemo Pride Caravan will be held on December 22 at Kwansei Gakuin University Nishinomiya Uegahara Campus. Students, faculty members, staff and anyone can participate this event. Please feel free to come join us!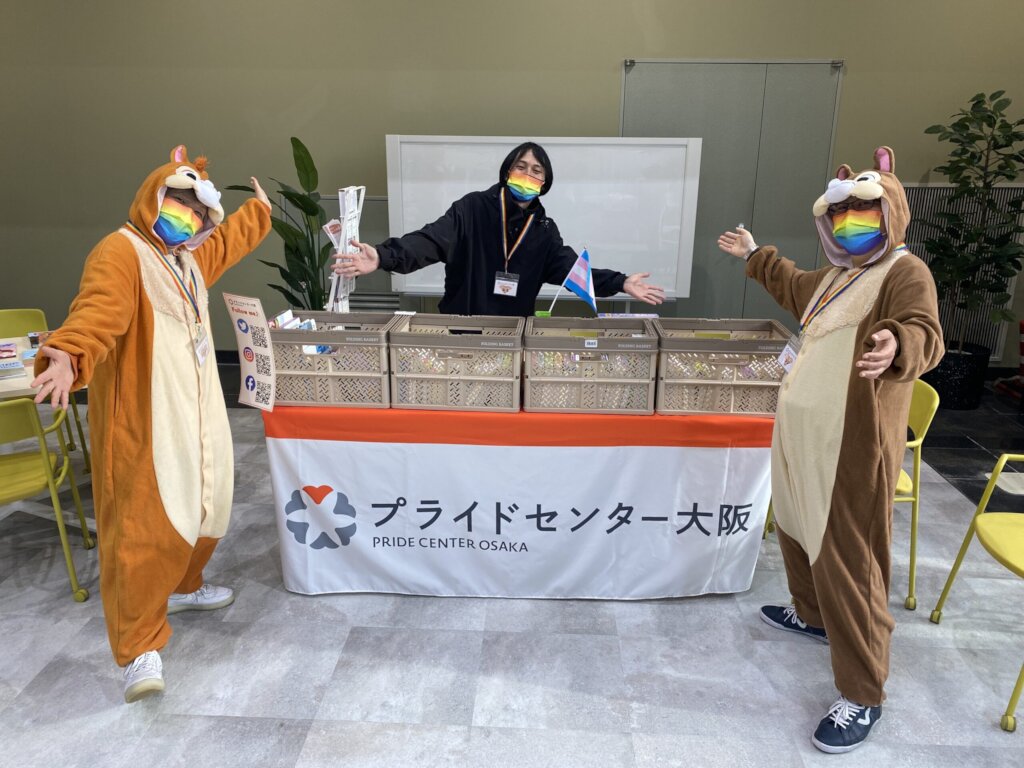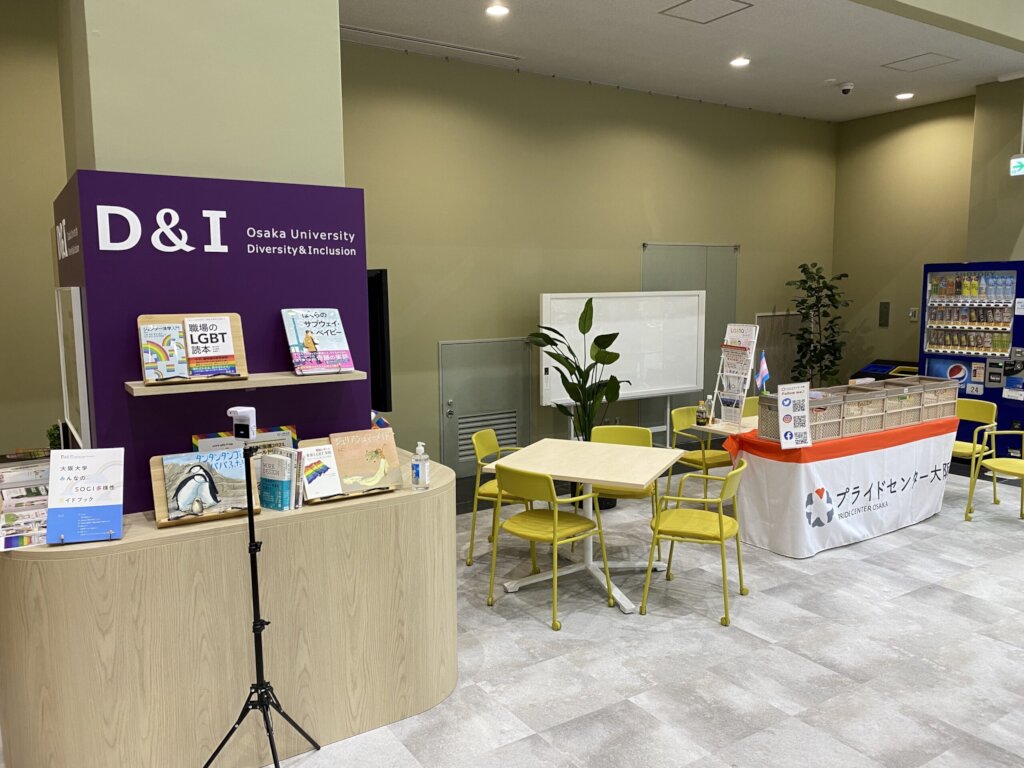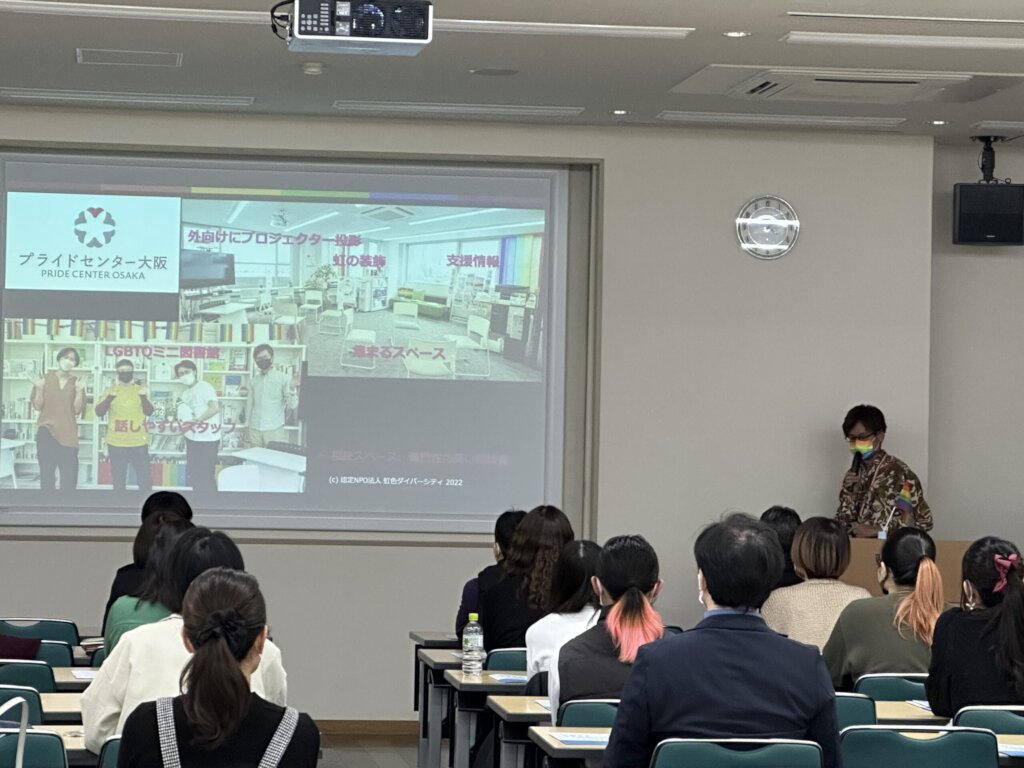 Links: