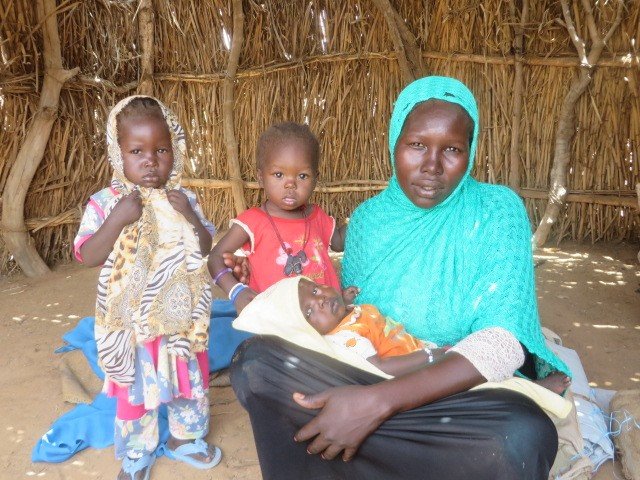 So many people in Darfur need your help to have hope for a home...both local displaced people and refugess fleeing familine and violence. The culuture in Darfur is that one does not refuse help to anyone who arrives in a village, even when that means your own family does not eat.
At Kids for Kids, with your help, we are doing everything we can to give those in need what they need to build a home and a secure future. That means seed, plows and donkeys; jerry cans for water, the most simple of cooking tools, blankets, mosquito nets and of couse, goats, whose milk can conquer malnutrition and offer a future.
To be most efficient and effective, we are combining our Hope for Children Who Have Never Had a Home project (#23051) with our project, Refugee Families Flee Famine (#27410). Famine, violence and homelessness know no boarders.
A recent UN study reports malnutrion in every village in Darfur--except in the villages adopted by Kids for Kids. Hope and the seed and tools for planting mean a new life. Jerry cans for clean water from a Kids for Kids pump and goats milk for protein bring health and joy to that new life.
We hope you will continue to support our projects that help the poorest of the poor in Darfur, be they refugee or local child. Water, goats and donkeys, training for midwives, kindergartens and more, provided in a very effecient, effective and sustaniable, locally-empowering way is what KIds for Kids does everyday with your help.
Links: