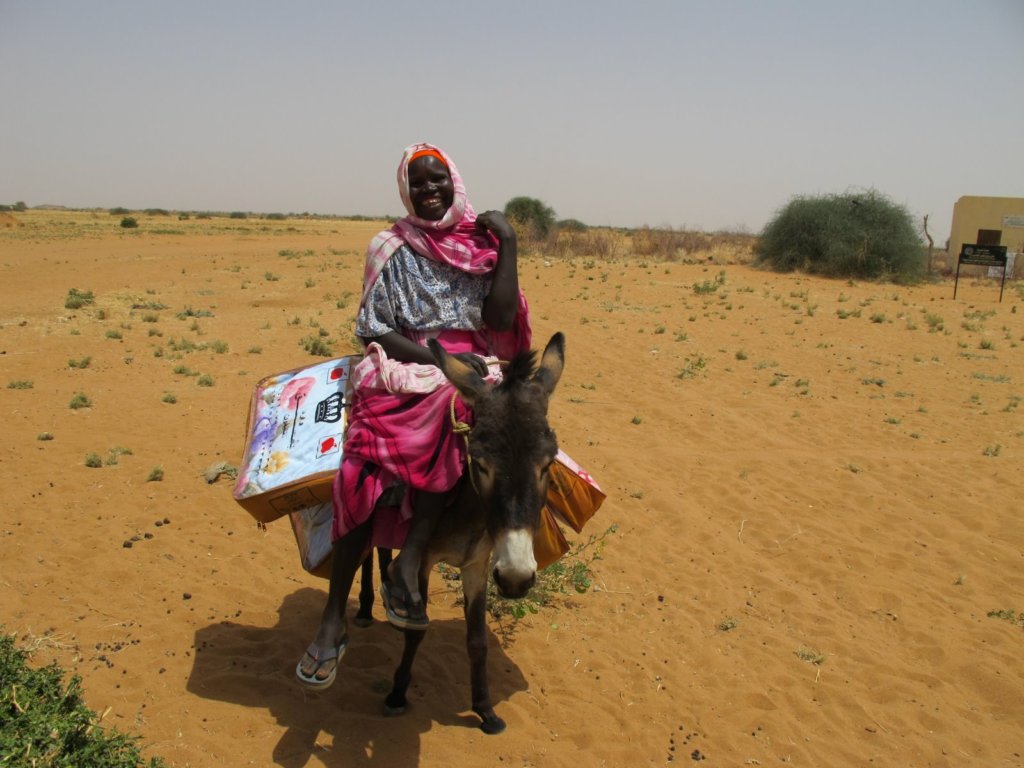 We desperately want to help people to help themselves, and set up a new home where their children can thrive. By providing them with a home people are staying in Darfur and not becoming refugees across the world. "When I first went to Darfur fathers left home in the 'hungry' summer months so they were not another mouth to feed" says Patricia Parker MBE, Founder Kids for Kids. "They went to find work somewhere in Sudan, even as far away as Port Sudan in the far east of the country. Nowadays, since the creation of South Sudan and the loss of the oil, there are no jobs in Sudan so, to earn money to keep their children alive, they have to go somewhere else. I feel so sad for these poor fathers, who are so often misunderstood and condemned as economic migrants.
Our projects support the villages of Darfur, Sudan and everything we provide is sustainable. We are lifting families, and whole communities, out of poverty and setting them on the path of a better future. More families have lost their homes and nearly 1,000 families have settled in our Kids for Kids villages, and they need help too.
To provide the basic essentials, including jerry cans, farm tools, cooking utensils and pots, blankets and mosquito nets etc. will cost about $100 per family, depending on how many children they have. To make life sustainable, each family will also need a little donkey to carry water and of course a Kids for Kids Goat Loan, so that the children have milk and its essential protein and minerals. (And remember - after 2 years the family will pass on 6 little goats to another family)
Please will you support this initiative? The need is urgent, so please do what you can, and do please pass on this plea for help to anyone you know who might be able to support us.
Thank you.
Every penny goes a long way in Darfur:
$62 buys a little goat to provide nutricious milk for children
$95 provides a little donkey to carry water and firewood
$372 gives a family 6 little goats, and after 2 years they pass on 6 little goats to the next family
$100 provides immediate basic essentials for a family arriving with nothing
$42 provides a double blanket to keep children warm
$25 provides 2 mosquito nets to protect children form Malaria
$437 helps a family to make a home in a village
$45 provides training to look after the animals
$30 provides a donkey plough for the community so they can grow more food
Thank you for your support