Project Report

| May 12, 2015
Second major earthquake hits Nepal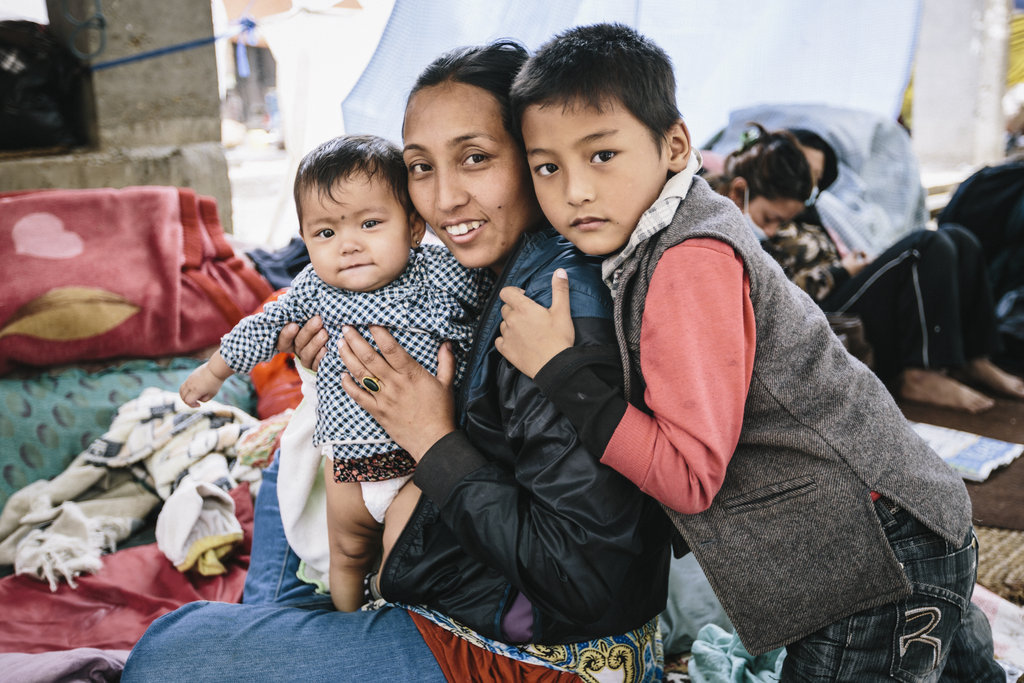 I'm Mari, the co-founder and president of GlobalGiving, and I wanted to reach out personally to thank you for supporting earthquake relief in Nepal. As you likely heard, for the second time in less than three weeks, a major earthquake struck in Nepal today. This time it was 7.3 magnitude tremor, centered 50 miles east of the capital in Kathmandu. Thanks to your support, our partners on the ground are responding quickly and delivering aid to newly affected areas.

You have been part of a tremendously compassionate response. We've seen people giving from 107 countries around the world, including young children, grandparents, Nepali citizens, climbers who have summited Mt. Everest, and leading companies and their employees.

We know that every donation has a story. It represents compassion, kindness, and sacrifice.

Here's one story we heard last week that underscores the power of a global community:
"We're donating this money because we know what it is like to be in a situation like the one the people of Nepal find themselves in. Many of us were so devastated during the war in Liberia; we lost everything, even loved ones. Now looking at what we saw on TV and on the internet about Nepal, really motivated us to help with the little we are able to give right now. The war in Liberia and the Ebola situation we are going through are enough to tell us what those people are going through."

The $200 donation was sent by Nelly Cooper, the president of West Point Women for Health and Development, a grassroots nonprofit in the West Point slum of Liberia's capital city of Monrovia. Nelly and the West Point Women have been vital frontline workers in the fight against Ebola over the past year. Many of the West Point Women volunteered to lead community education and advocacy efforts during the height of Ebola, even when their own families were affected. Funded in part by GlobalGiving donors, these women have played a tremendous part in helping Liberia become Ebola-free. Now they're giving alongside you to help support recovery in Nepal.

Thank you for being part of an incredible global community that is deeply committed to building and supporting a community of local nonprofits, who, after disasters, are often best-positioned to provide the long-term recovery work that communities need long after the news stories have faded from the headlines.

We'll continue to do our part to encourage more leading companies to join you in supporting Nepal recovery. There are several companies who have already made a commitment to join you in giving to GlobalGiving's Nepal Earthquake Relief Fund: Discovery Communications, Ford Motor Company Fund, TripAdvisor, and VMware Foundation were among the first to pledge grants to the Fund. Companies including BlackRock, Celanese Foundation, Discovery, DuPont, Ford, Lilly, NetSuite, Nike, VMware, and others are matching employee donations or providing additional contributions. We expect these donations to total more than half a million dollars in the next month or so.

We look forward to a day when we receive word from a healing Nepali community that they are eager and able to support others in their time of need. Until then, we'll be sending your support where it's needed most; not just to the populous districts like Kathmandu and Sindhupalchok, but also in remote Gorkha district near the epicenter of quake.


Thank you again for your kindness.
Mari Kuraishi
Co-founder and President, GlobalGiving