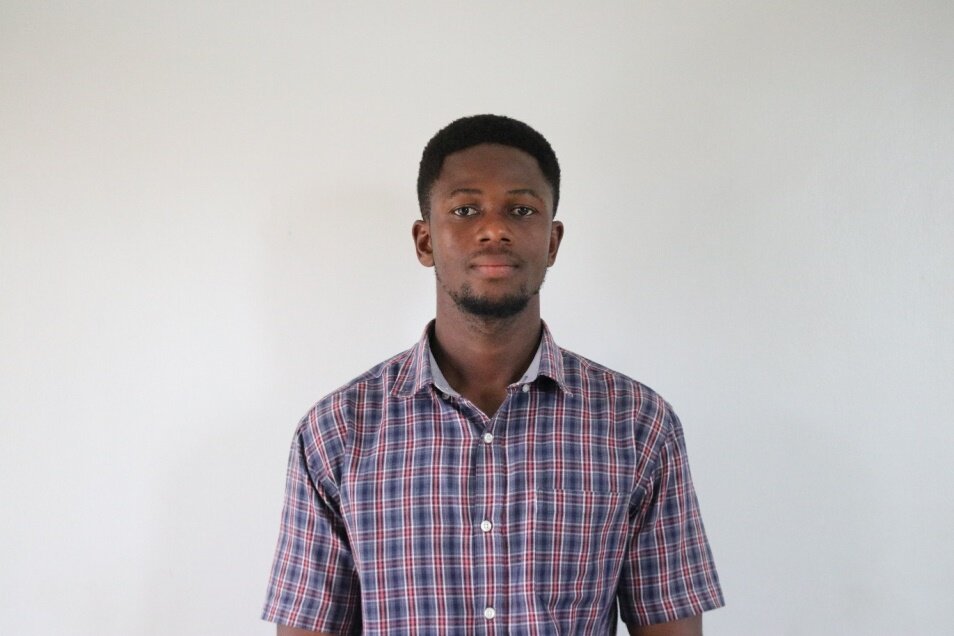 AUGUST NEWSLETTER INSTITUTIONAL RE-ACCREDITATION AT PALM
The month of August was packed with a lot of progressive activities. A seven (7) member team from the Ghana Tertiary Education Commission (GTEC), the regulatory body in charge of Institutional and Academic Program Accreditation in Ghana, visited Palm Institute on the 18th August, 2022 as part of the Institutional Re-accreditation process. The purpose of the visit was to ensure that Palm is doing all that is required as an accredited tertiary institution in Ghana. This visit was necessary to complete the reaccreditation process.
ADMISSIONS & STUDENT ENROLLMENT - SCHOLARSHIP INTERVIEW On Wednesday, 3rd August, 2022, the admissions and scholarship panel interviewed the Naa Amerley Palm Education (NAPE) Foundation and David Okai Okantey (DOO) Foundation scholarship applicants. The interviews give officers of Palm Institute an opportunity to meet the applicants in-person or virtually and to interact with them to determine their level of need and the authenticity of their request for support.
2022 INTERNATIONAL YOUTH DAY CELEBRATIONS As part of the 2022 International Youth Day Celebrations, Palm Institute in collaboration with Youth Arise Organization organized a roundtable discussion on Saturday, 13th August, 2022 to commemorate the celebrations. The event was hosted on Palm Institute campus with participants watching via the social media handles of the organizations. Officers and Alumni from Palm Institute, Youth Arise Organization, Peasant Farmers Association of Ghana, African Professional Network and Fruit Masters sat around the table to discuss the following topics: Future of Food: Building Stronger and Sustainable Food Systems in Africa, Intergenerational Solidarity-Creating a World for All Ages, Resilience: 10 years of influencing young people and Announcement of Top 10 Delegates for Orange Innovational Challenge. It was such an amazing day with the Founder and President of Palm Institute and the Global CEO of Youth Arise Organization with other invited guests.
PALM PEER MENTORING PROGRAM TRAINING The Student Life and Career Services Department organized a second virtual training for the 2022/2023 cohort of peer mentors to outline the objectives and goals of the program at Palm and how to be an effective mentor. The Peer Mentoring Program is designed to assist new students at Palm Institute to transition smoothly into university life through the shared experiences of both peer mentors and peer mentees.
USA SOCIAL WORK STUDENTS AT PALM INSTITUTE On Saturday, 20th August and Sunday, 21st August, 2022, a group of students from Colorado State University and University of Alabama arrived safely at Palm Institute for their practicum in Ghana. On Monday 22nd August, they were taken to their various placements for their practicum of Palm Institute around the Tema vicinity. On Tuesday, 23rd August, 2022 a formal cultural training and Orientation was held for them at Palm Institute. The groups of students have commenced their practicum experience.
FIRST RESIDENTIAL FACILITY Thanks to Phil & Vickie Rothrock and donors, we have been able to construct our maiden student residential facility on campus. The Phil & Vickie Rothrock Hall of Residence is ready for student habitation. We look forward to hosting the Sophomores and Freshmen in September. We are so grateful for your support.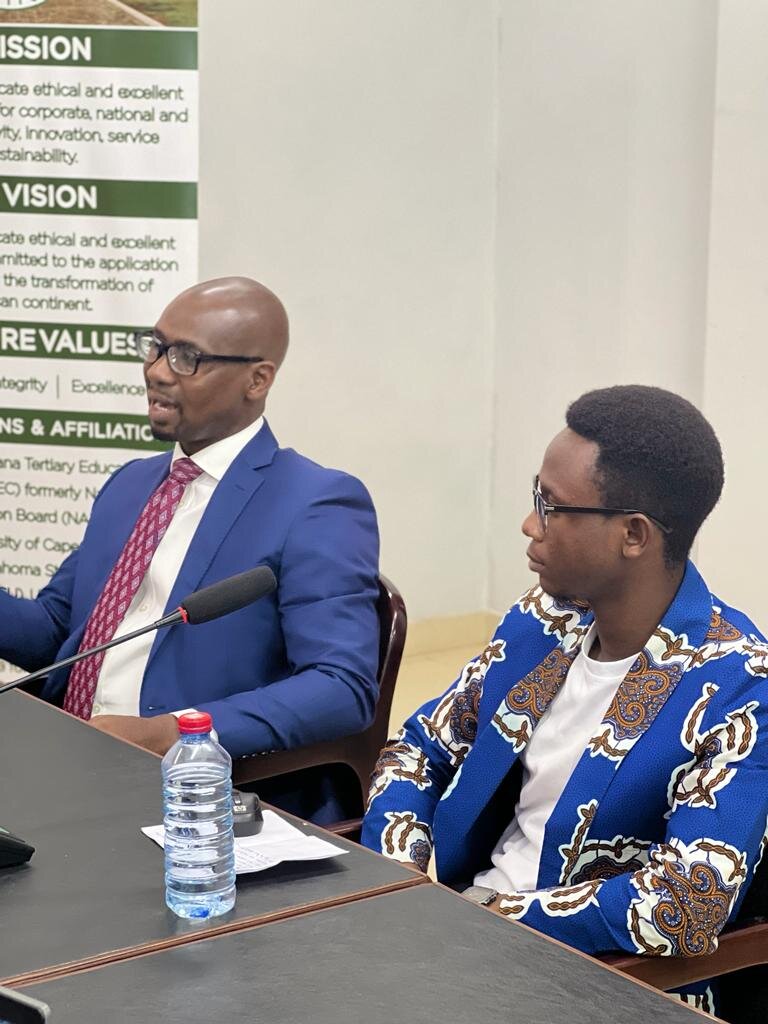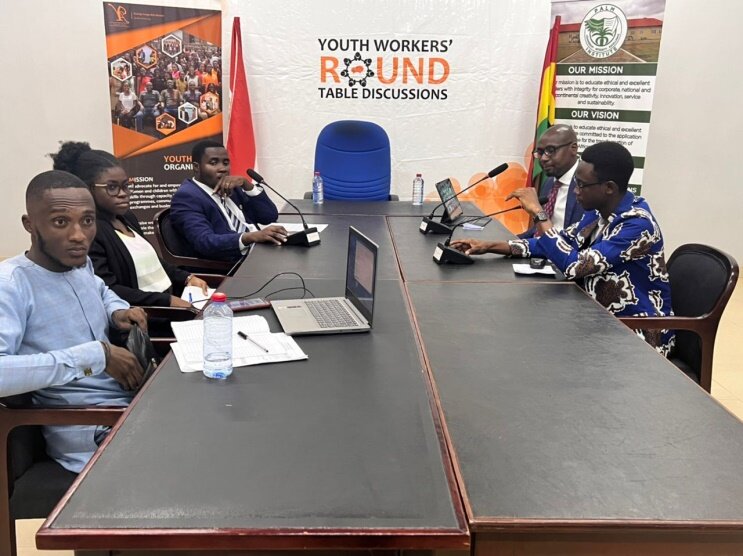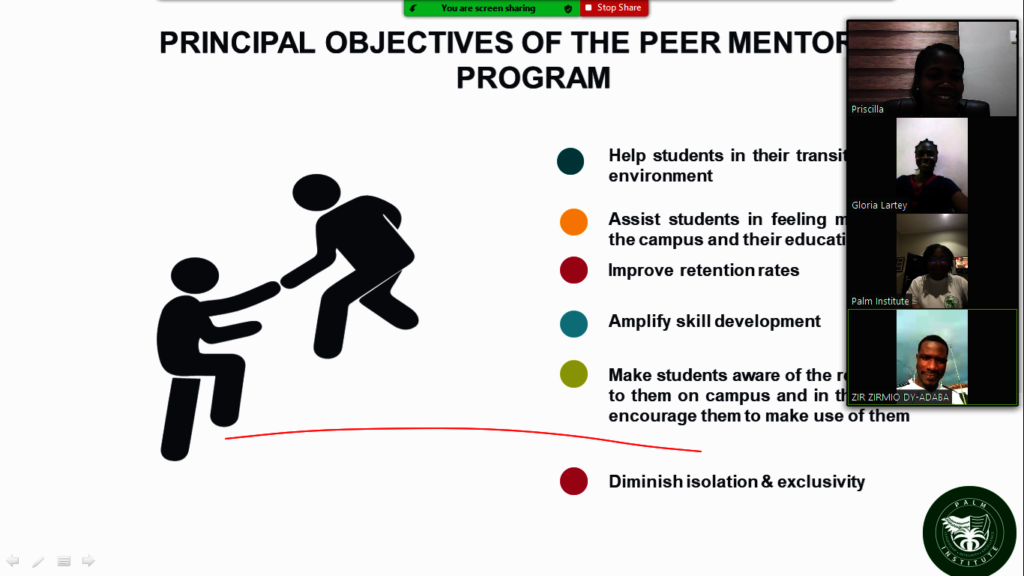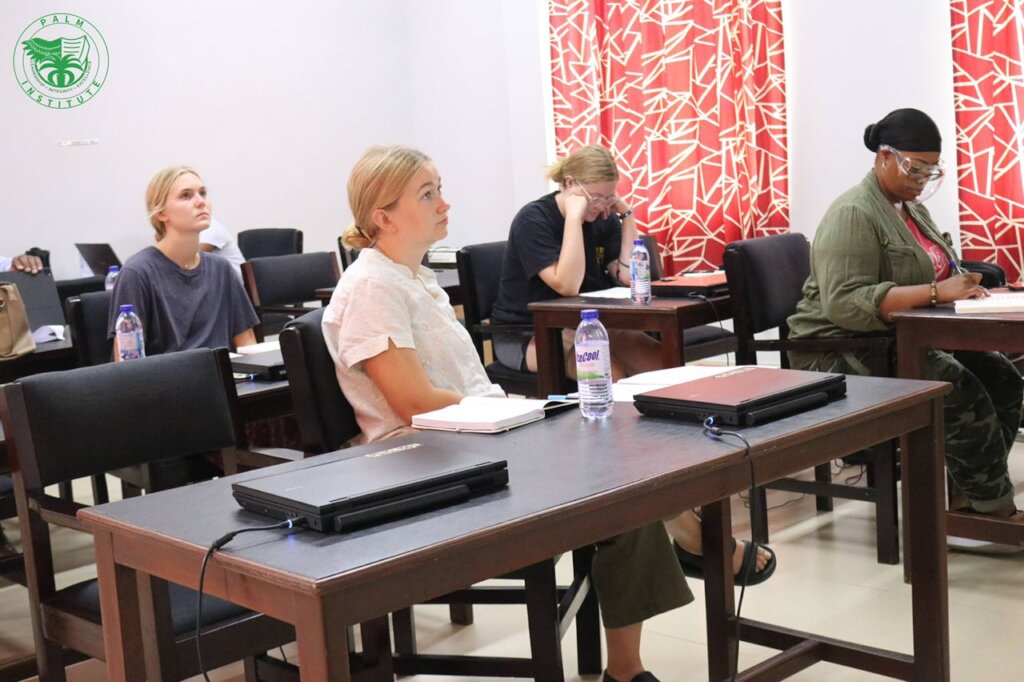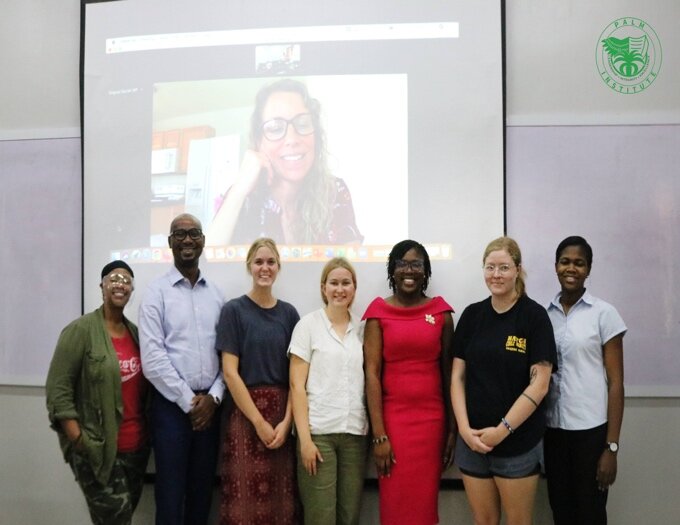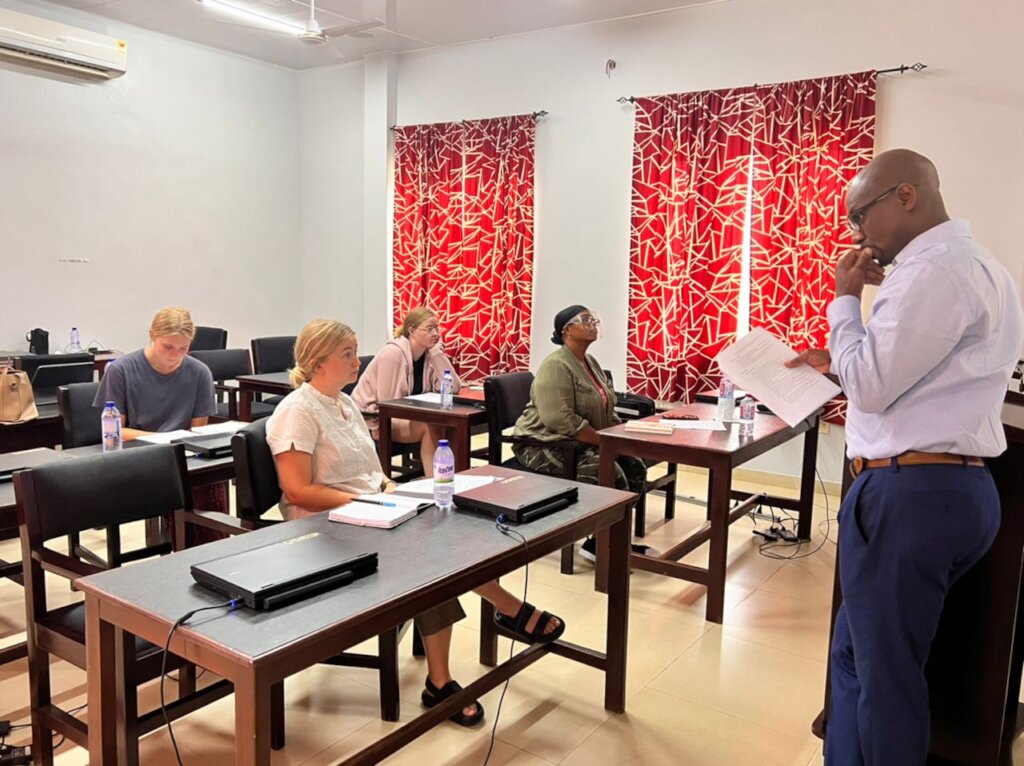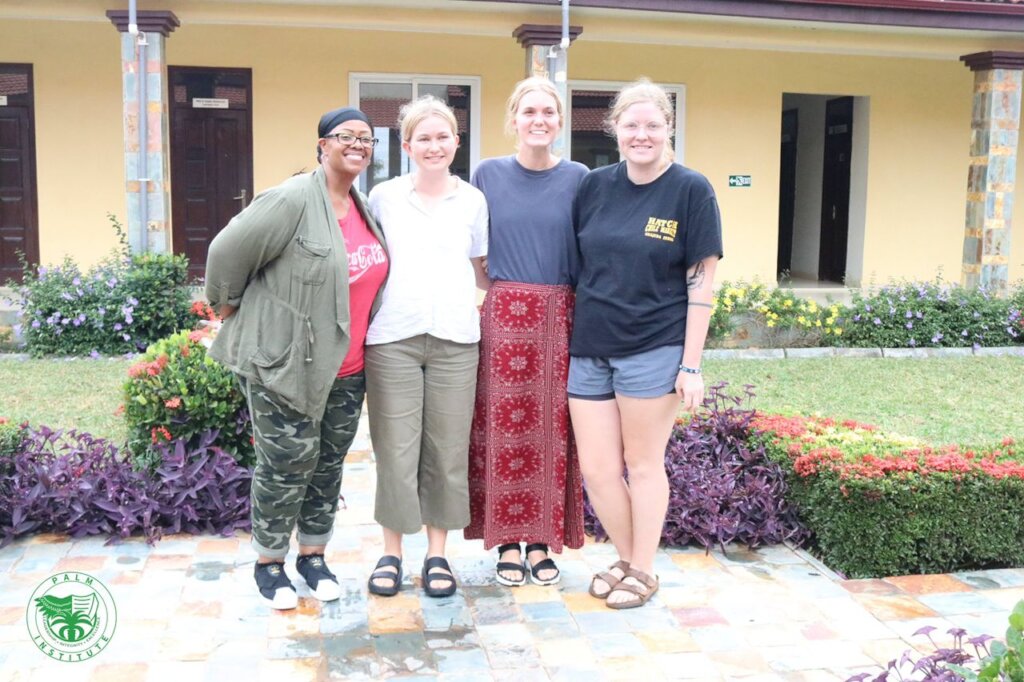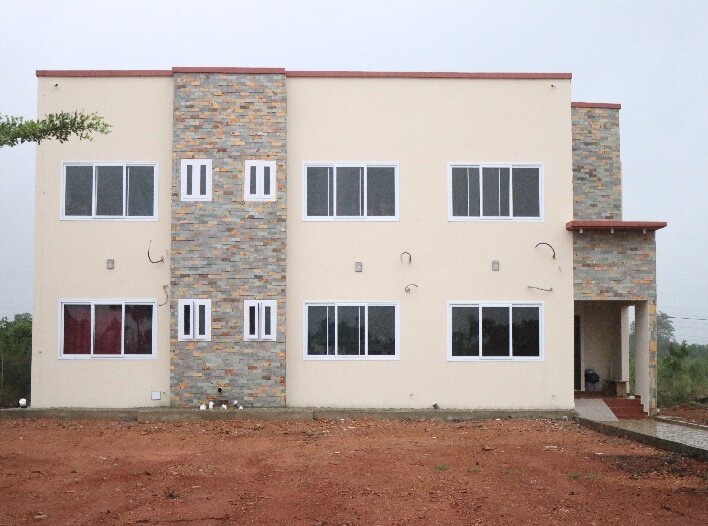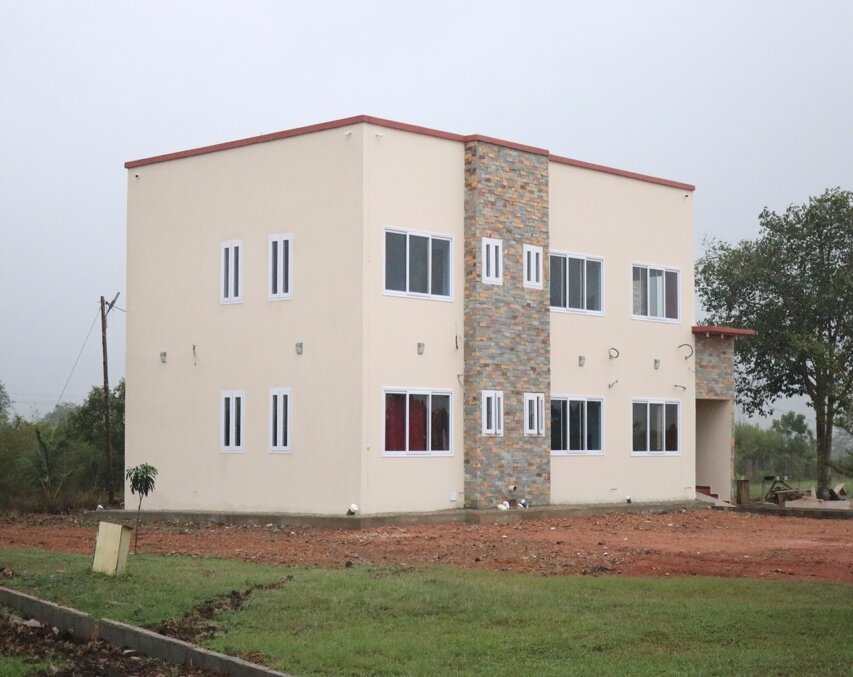 Links: