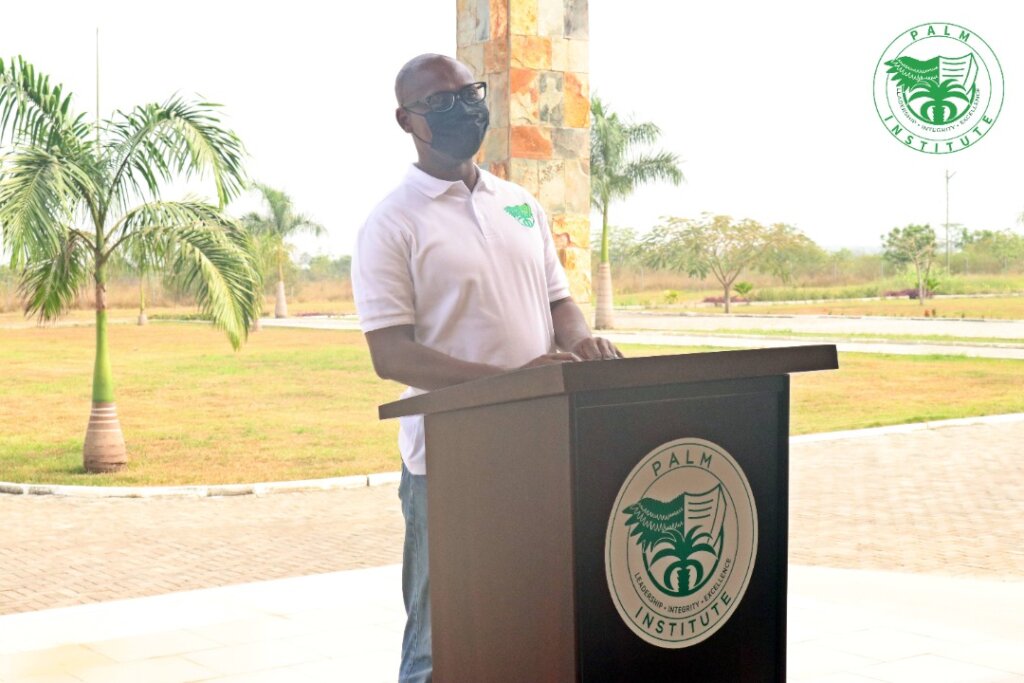 Dear Donor
A very Happy New Year to you. We trust the New Year has started well for you. We would like to give you a bird's eye view of what happened during the month of January, 2022 at Palm Institute.
ADMISSIONS OUTREACHES: In our quest to increase enrollment at Palm Institute, the Admissions Team embarked on an intense outreach effort to push for a more students as the January 2022 Admissions season came to a close. Our admissions outreach activities were directed towards high school graduates, marketplaces, bus stations, city malls, churches, communities and reliance on our social media platforms. These activities were undertaken under all the COVID-19 safety protocols. Most of the potential students we interacted had financial challenges as their reasons for not continuing with their education. Those who applied to enroll were taken through the needed steps to assist them with the pre-admission procedures. They were assisted with the completion of their application and scholarship forms, entrance examination preparations (for mature applicants) and admissions interviews.
GROUNDBREAKING FOR THE CONSTRUCTION OF HOSTEL AND FACULTY/STAFF LODGE
In keeping with mission of producing educated ethical leaders and providing an improved and welcoming campus, cut down on expensive private hostel costs and increase the revenue base of University, we have decided to construct a student, faculty and staff housing on campus. These would strategically lead to an increase in enrollment. The groundbreaking ceremony occurred on Saturday, 29th January, 2022 to officially begin the commencement of the construction of the student hostel and faculty and staff lodge. Faculty, staff, council members, students and supporters participated in the ceremony.
PREPARATION FOR THE JANUARY 2022 SEMESTER
The new semester commenced on the 31st January, 2022. All departments of the Institution have put preparatory measures into place to welcome our students. Career seminars have been scheduled with topics designed to shaped and boost the process our students for industry. Course allocations have been done and lecturers have started teaching.
The Center for Ethical Leadership at Palm Institute in partnership with the Ghana Integrity Initiative is also putting measures in place to source for funding to undertake its programs including Senior High Schools' Conference, Ethical Leadership Conference and the launch of the Journal of Ethical Leadership. The Journal is designed to publish proceedings from the conference and also encourage other academics locally and internationally to publish with the Journal.