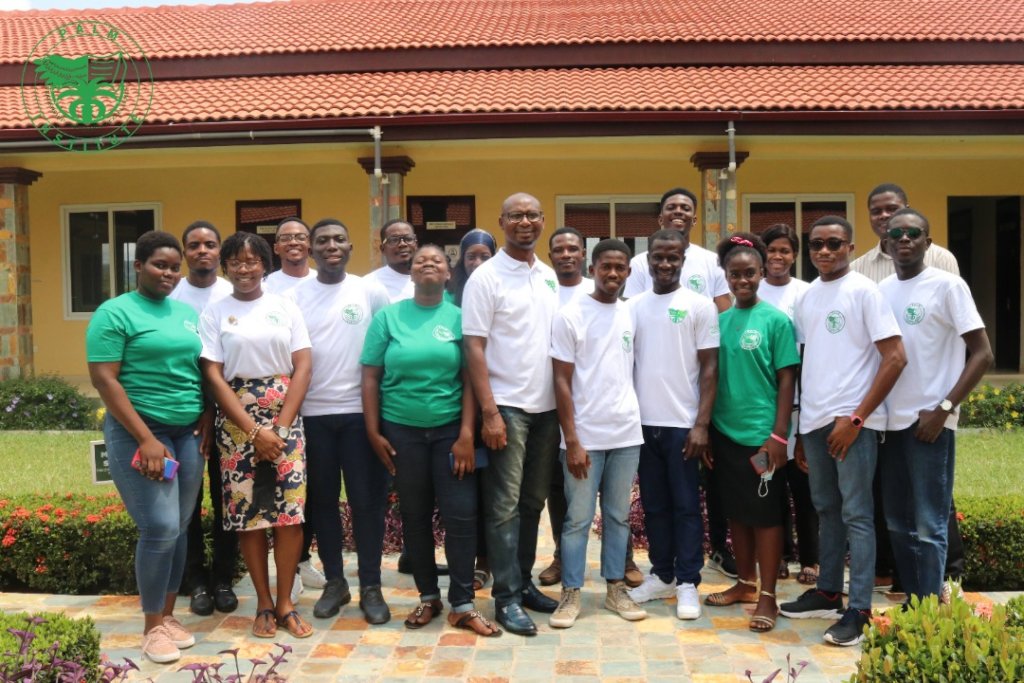 On September 4, 2021, our second group of BSc. Business Information Technology students reported to the Palm Hostel located at EMEFS Estate, Afienya – Mataheko.
On Monday, September 6, 2021, the Freshmen arrived on campus to begin their orientation. They were formally welcomed by the President of Palm Institute. He spoke to them about the Palm Honor System and Examination Code and its relevance.
He further educated the Freshmen on the Palm Innovation Lab and Entrepreneurship Projects and the Palm Centre for Ethical & Excellent Leadership (PCEL) program.
The Registrar introduced the students to the various Academic Services and also gave them a talk on "Surviving the Challenges of University Life." She also went through the rules and regulations for the lecture hall, hostel and shuttle services with the students.
The Career Service Officer also introduced the students to the Career Services Department and its mandate such as provision of Internships, Job-Shadowing, Community Services and Corporate Mentoring opportunities for students.
The Librarian of the University College orientated the students on how to use the library effectively. He discussed the usefulness, purpose and objectives of the library. He also introduced to the students the Library policies students are expected to follow.
The Director for International Programs, addressed the Freshmen on International Students Exchanges and International Internships in USA and UK. She also educated the Freshmen on the Palm Sexual Harassment Policy.
The IT Officer, practically walked the Freshmen through the Online Students Information System (OSIS) Management and the E-Learning platform
As part of the orientation; Wednesday, September 8, 2021 was the Day with the Parents. Parents of the Freshmen arrived from all over the country to be present for the event. They were introduced to the services the University provides for the students and were also told about the expectations the University College has of them as parents who wards are receiving scholarships and education here at Palm.
During the orientation the students were addressed by the Board Chair of NAPE Foundation, USA, a Trustee of the David Okai Okantey (DOO) Foundation, the International Programs Coordinator, Oklahoma State University (OSU), the Ag. Director of Finance, the President of the Palm Student Council and a representative of the Palm Alumni Council.