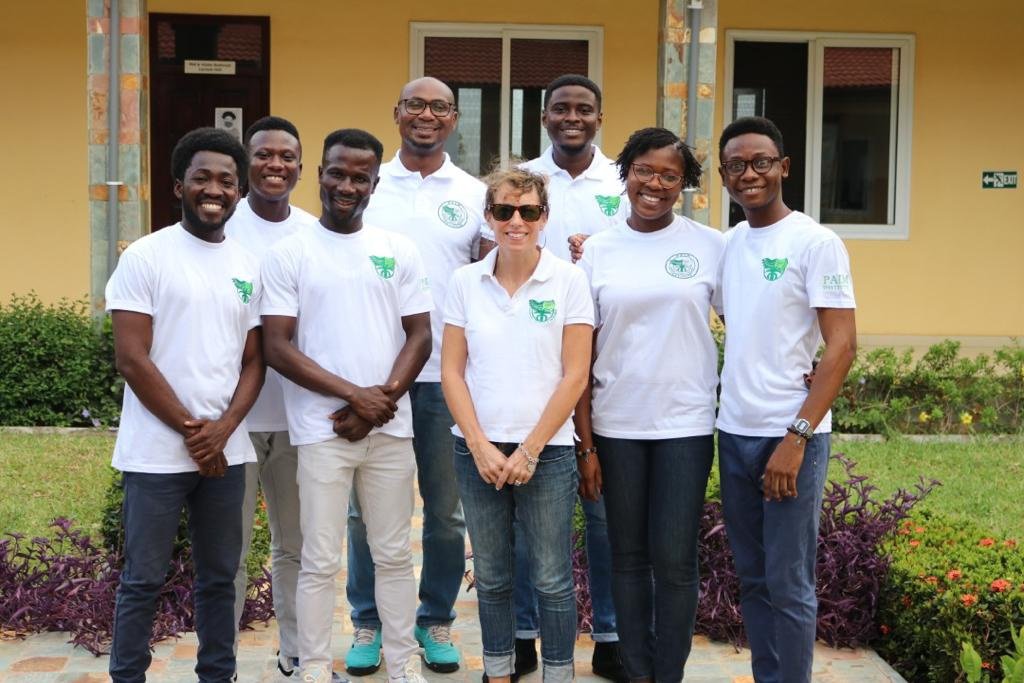 Freshman Orientation
On 1st February 2021, we welcomed our first batch of the BSc. Business Information Technology degree students on campus for a three-day orientation. The freshmen were welcomed to the University and were introduced to the various policies, departments and centers of the University. The students were introduced to the International Affairs Office and the potential for International student exchanges with Oklahoma State University (OSU) and international internships in the US and UK with various organizations.
In the course of the semester the following programs were organized:
Academic Services Virtual Training
On 4th February, 2021, the Administrative Staff and Faculty of Palm Institute attended a training on Academic Services. The facilitator who was from one of the prominent universities in Ghana encouraged the staff and faculty to engage and build relationships with the Palm students to get to know them and their individual needs, strengths and goals, be accessible, provide support for their concerns and challenges. He shared various advisory approaches to help Palm faculty and staff deal with individual students on campus.
Palm Mentoring Program
A virtual meeting was held on February 28th, 2021 to kick start the Palm Corporate Mentoring Program. The virtual program began with the introduction of the designated mentors to their assigned mentees. Students were encouraged to seek advice and ask questions to learn more about their mentor's relevance in their lives and also seek to learn from practical business experiences, practices and workplace culture.
Personal Branding and Social Technology Training
A virtual webinar was organized for faculty, staff and students on March 11th, 2021 on Personal Branding and Social Technology. A resource person from Yamaha Company, Japan led the webinar sharing branding tools and how to manage online platforms. She shared ways to present a positive image of oneself and how to use social media to enhance yourself professionally.
Matriculation Ceremony
On March 27th, 2021, Palm Institute formally introduced the new freshman class. The history of Palm Institute, the services offered to students and the expectations of students throughout their next four years at Palm were shared with students and parents. The freshmen took the Matriculation Oath to be formally admitted into Palm Institute. A representative of the students spoke on behalf of all matriculants and expressed their gratitude for being admitted into the University College. After the ceremony, everyone invited enjoyed refreshments and conversation.
End of First Semester Ceremony Get-together
On May 10, 2021, the freshmen of Palm Institute began their end of first semester examination. As the first group of the degree program, the University College hosted a closing ceremony to mark the end of a successful semester. Students had fun to celebrate the end of the semester.
Semester Two-2020/2021 Academic Year
The second semester for the academic year is scheduled to begin on the 5th June, 2021. Students are to go through their course registration process and begin lectures on the 7th June, 2021.