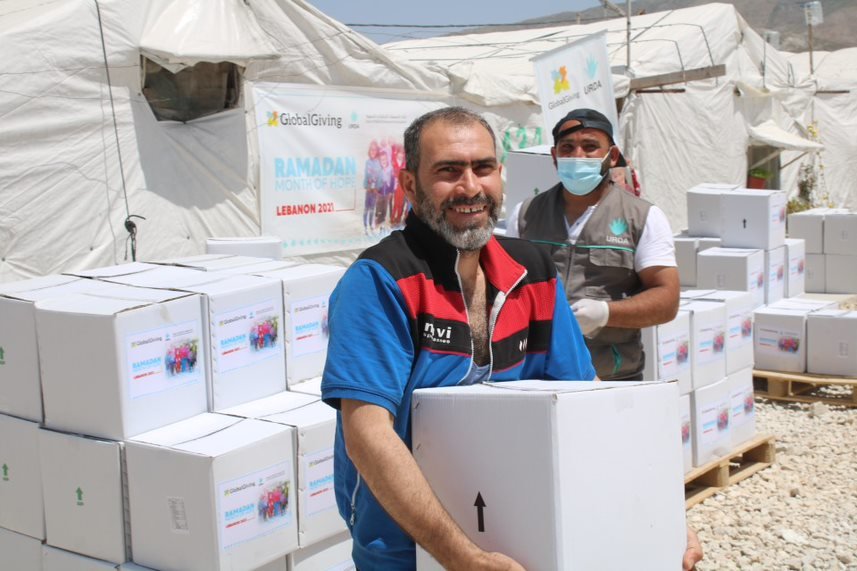 Dear all,
Thanks to your generous donations, URDA managed to complete the Month of Hope: Ramadan Aid Project!
Your support helps us move forward with our projects and further serve the most vulnerable communities in Lebanon.
The worsening economic situation in Lebanon put around %50 of the population under the poverty line. Many refugees are unemployed or make less than a dollar a day, preventing them from providing their basic needs.
This Ramadan, URDA implemented the Month of Hope project for Syrian refugee families in Bekaa. We provided them with hot meals, sweets, food parcels, Eid clothes, and toys.
By providing 100 families with hot meals for iftar, we ensured that families would be breaking their fast on healthy and nutritious meals. A total of 795 sweets were distributed to needy refugee families.
A total of 225 families benefited from the food parcel distribution. The food parcels contained the necessities that would last them for at least a month, like pasta, tomato paste, rice, sugar, salt, lentils, and much more.
What is Eid to a child without Eid clothes and toys? Most of the children of the refugee camps told us Eid felt like an ordinary day, and they were unable to buy Eid clothes. However, this Eid, we were able to buy Eid outfits for a total of 366 children, helping them feel the joy of Eid Al Fitr for the first time in a long time! We also distributed 650 toys to refugee kids.
We also implemented a one-of-a-kind initiative, in which we were able to buy outdoor toys for the kids in Al Yasmine refugee camp in Bekaa, Lebanon.
All this wouldn't have been possible without your continuous support. Together, we were able to bring back hope and joy to the beneficiaries.

Best regards,
URDA Team