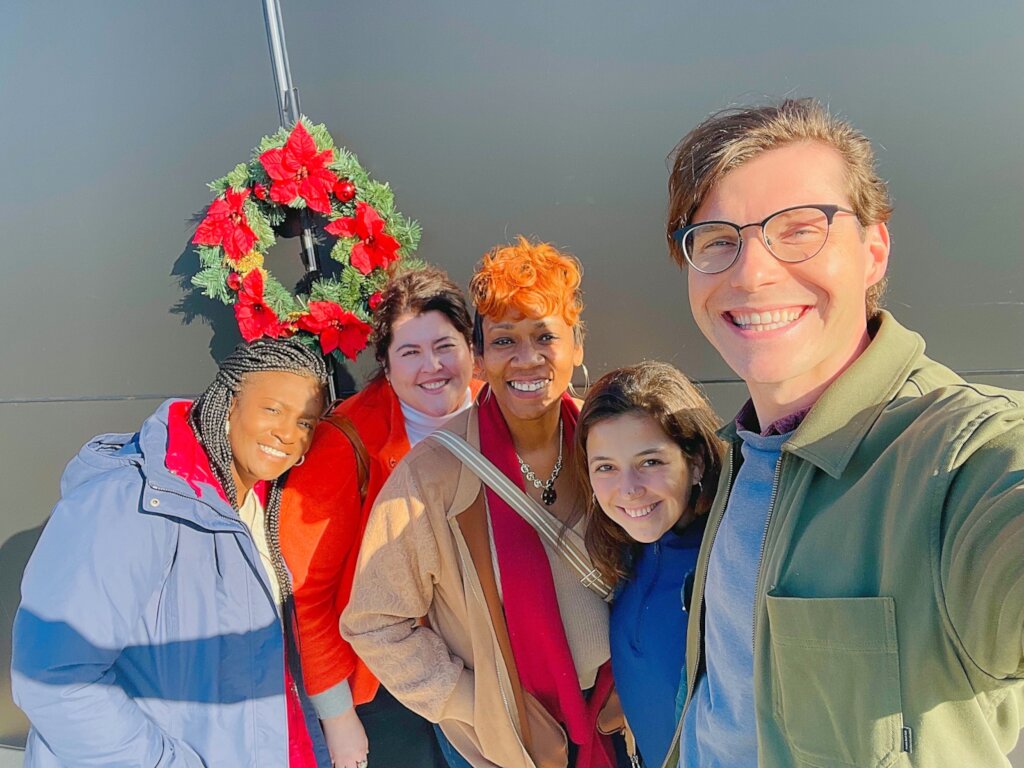 Last month marked the one-year anniversary of a devastating series of tornadoes. They left a trail of destruction across more than five states, including Kentucky. Thanks to your generous support of GlobalGiving's Midwest and Southern US Tornado Relief Fund, communities are recovering.
In November, my colleague Chase and I saw the impact of your generosity firsthand. We met with several of our nonprofit partners in western Kentucky who are spearheading important, community-led work to fill the gaps and meet survivors' needs.
Despite sharing moments of joy and laughter together, nonprofit leaders in Kentucky showed us that the road to full recovery is long, and ongoing support is essential. With that in mind, GlobalGiving made another series of trust-based grants last month to a number of our partners in Kentucky on the front lines of tornado recovery.
Here is a short description of some of the critical work you've supported through your generosity and a reflection on our time in Kentucky:
We met Dustin, a leader of the Paducah LGBT Welcome Center (Heartland Equality). Heartland Equality has been working tirelessly with local communities, churches, universities, and companies to deliver the goods and cash people need to recover after the tornadoes. Dustin has driven hundreds of miles delivering food, clothes, and cash cards to survivors across many storm-affected communities. His team has provided vital care for LGBTQIA+ and BIPOC community members in the area. The latest GlobalGiving grant will allow Heartland Equality to provide more supplies for survivors and purchase a van to deliver them. Heartland Equality will store these supplies in a warehouse the team purchased with a previous grant from GlobalGiving.
We also visited Feeding America, Kentucky's Heartland. The organization serves 42 counties, 17 of which were severely impacted by the December 2021 tornadoes. This meant Stephanie's team had to jump into action to respond to each local food pantry's needs across the region. As Chase and I saw, Feeding America, Kentucky's Heartland continues to support its local partners by supplying them with much-needed food items, purchasing refrigerators and vans to build their capacity, and connecting them with other donors to bolster their total resources. You can watch a short docu-series about the organization's response to the tornadoes here.
A great example of this work is the Needline Food Pantry in Mayfield, Kentucky. Mayfield was almost completely leveled by one of the tornadoes. Chase and I spoke with Jackie, the pantry's director. Jackie explained how flexible support from Feeding America, Kentucky's Heartland helped his pantry distribute more food to families in need and also allowed them to cover the cost of individuals' electricity bills to ensure they had heat during the winter months. You can hear from Jackie directly in this video.
Meghan, a community leader and our partner at Kentucky Civic Engagement Table, reminded us of the impact of flexible support on our final day in Kentucky. The organization continues to use GlobalGiving grants to support mutual aid groups and small, grassroots nonprofits that are largely excluded from the larger tornado recovery efforts. Meghan introduced us to two incredible community leaders named Crystal and Cinnamon. Both are driving community-led responses to meet survivors' needs by providing flexible cash cards to families.
Your generosity has also allowed us to support other key partners through the most recent round of grants, including Kentucky Legal Aid (providing direct legal aid to survivors), and the International Center of Kentucky (providing holistic support to refugees who resettled in the Bowling Green area and were affected by the tornadoes).
Thank you again for your solidarity and support for all tornado-impacted communities. My time in Kentucky showed me how your donation truly makes a difference in advancing community-led disaster recovery.
With immense gratitude,
Kyra + the GlobalGiving Team