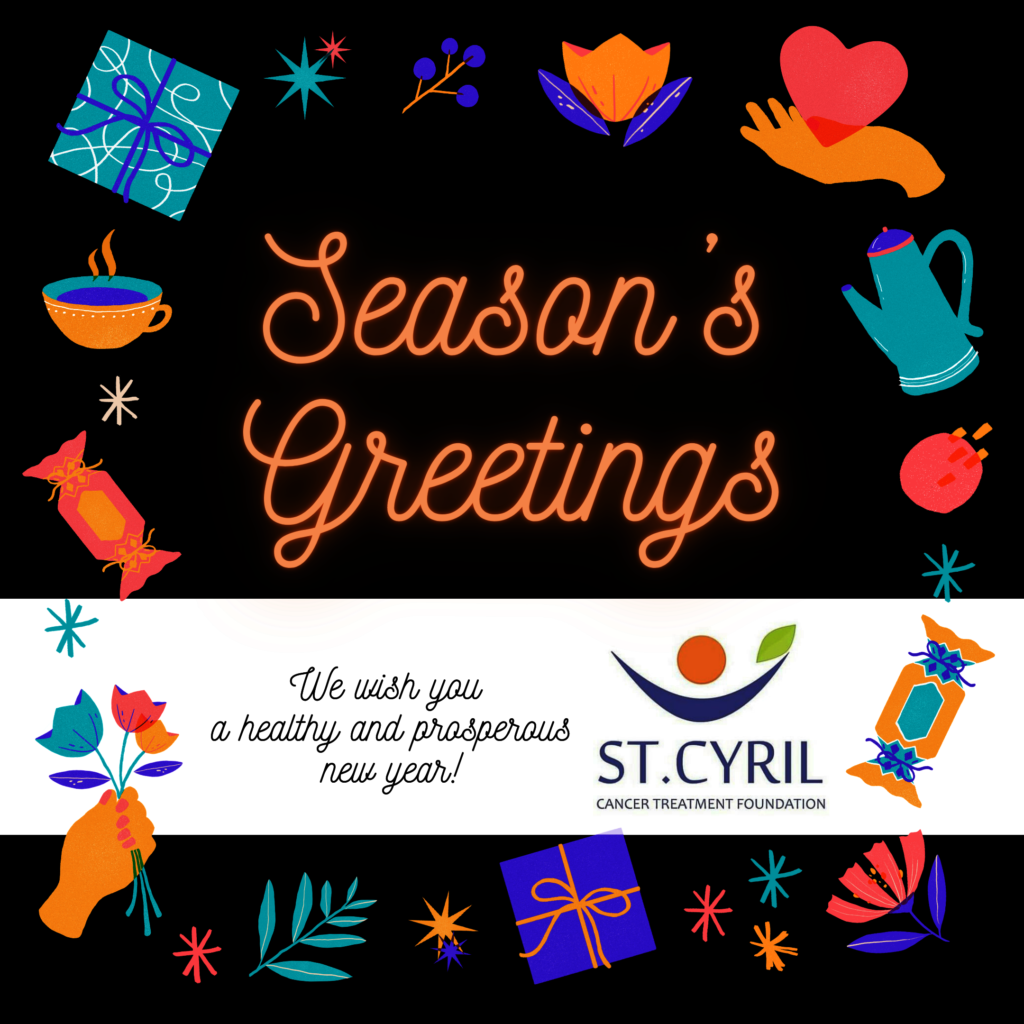 ST. CYRIL CANCER TREATMENT FOUNDATION
THE YEAR 2020!
December 28, 2020
So far, the year has been an amazing one and we are glad it's coming to an end. We send our best of wishes during this festive period and also extend our gratitude to all our donors for the gracious support throughout the year. 2020 came with a lot of ups and down, but still we remained resilient in the face of it all.
The year saw us undergoing a series of projects, from the siting of our new center at Surulere Lagos, to the free cervical and breast ultrasound screening of 1000 community women amongst many other projects. We accomplished these objectives with the aid from the GlobalGiving community at large and other donors. For this, we say THANK YOU!.
HIGHLIGHTS OF 2020!
JUNE - Mask Up Initiative
The Mask Up Initiative was a campaign geared to respond to the Covid 19 global pandemic. The objective was to eliminate/reduce the risk of cancer patients contacting the deadly virus by donating quality face masks to cancer patients and their caregivers. We were able to donate over 1000 masks to cancer patients all over Nigeria.
SEPTEMBER - Little by Little Campaign
The Covid-19 pandemic led to a 90% reduction in the number of patients we could treat. The objective of this campaign was to raise funds for the completion of our new Surulere Chemotherapy Clinic. Although this objective hasn't been fully achieved due to inadequate funding, yet we are proud to boast of 70% completion of the building project and hope to get to 100% during the 1st quarter of 2021.
OCTOBER - Free Cervical Screenings and Breast Ultrasound
Geared towards achieving the W.H.O ambitious goal of the elimination of screening 70% of women in LMICs Cervical Cancer, the Foundation started a campaign to give free screenings to 1000 community women in Surulere, Mushin and its environ. The Campaign is long term due to the fact that, due to the Covid pandemic we cannot have many people in one place at the same time. We shall continue until we achieve our target of screening 1000 women.
NOVEMBER - Portable Hematology Analyzer
Chemotherapy patients need a full blood count before each treatment cycle. For their comfort, we are raising funds for a portable hematology analyzer which will help our patients with accurate and efficient. This project is still active as enough funds haven't been donated. We know we can always count on the GlobalGiving community.
We look forward to 2021 as we continue striving to make the best of impacts to humanity.
© St. Cyril Cancer Treatment Foundation
35A Itafaji Rd, Dolphin Estate, Ikoyi, Lagos.
Instagram and Twitter - @treatcancernig_
Facebook and LinkedIn - St Cyril Cancer Treatment Foundation.
Attachments: