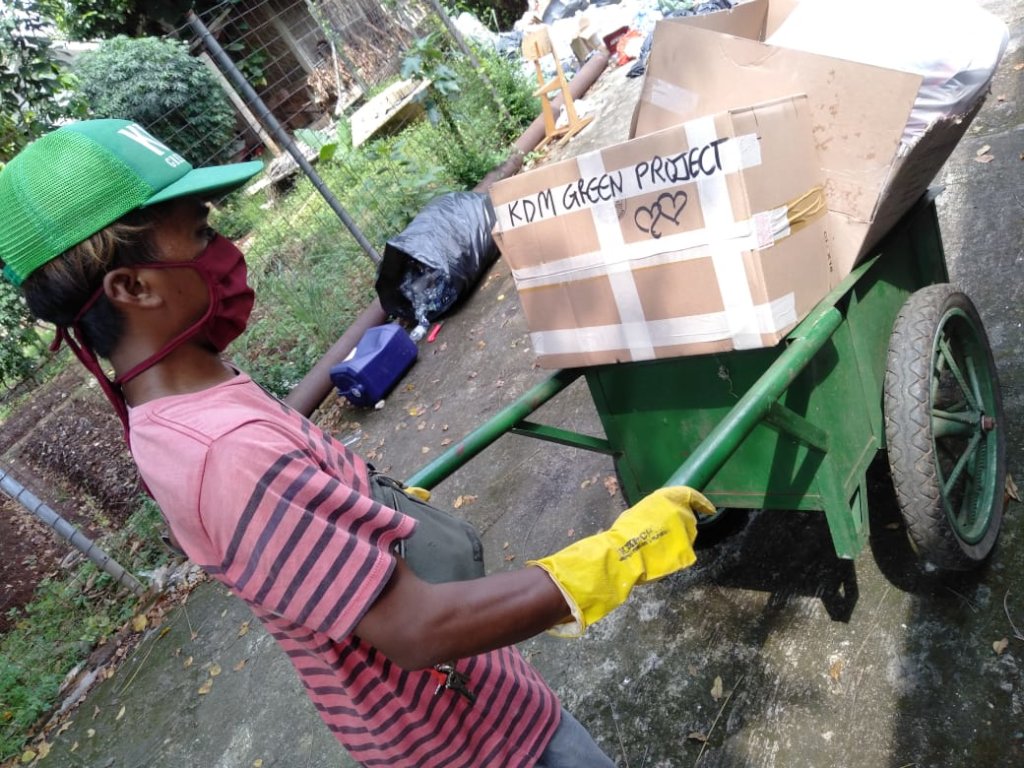 General
Throughout the world we are all feeling the impact of the COVID-19 global pandemic. Here in Jakarta and Indonesia it is no different. During these difficult times, we have witnessed the closure of offices, restaurants, schools and embassies and importantly, taken the decision to temporarily suspend the 'KDM Green Project' activities to protect and preserve the safety of staff, children of the Yayasan KDM, volunteers and the wider community.
The temporary suspension of regular pickup services and the closure of recycling agents due to government imposed regulations has significantly impacted the KDM Green Project and highlighted areas of vulnerability.
Throughout this adversity the small team have remained positive creating new ways of working to continue their mission and towards the 'new normal'.
Nando and Arif remain committed to make a difference and reduce Jakarta's waste problem. To do this they realise that in order to succeed they must continue to provide a reliable, responsible recycling service and continue to actively pursue their community outreach and educational awareness to people.
How have they done this?
Firstly, Nando and Arif requested people to send their clean, dry, and boxed inorganic recycles to their small warehouse at Yayasan KDM. This service was offered weekly and people sent their recycles via a delivery service.
Secondly, Nando increased his social media presence by initiating and participating in online speaking engagements and collaborating with likeminded organisations, sharing information about the waste problem and providing ways in which people could actively reduce their waste now.
Meanwhile, Arif is helping Yayasan KDM in their community efforts to distribute food parcels, and disinfectant, and masks, to the vulnerable communities they work with as well as sorting recycles in the warehouse in anticipation of the recycle agents and upcycling agents re-opening.
Through these times of uncertainty, the men of the KDM Green Project have remained resolute. They are determined and focused.
The KDM Project cannot thank you enough for your kind donations and messages of support and help.
It is never taken for granted; and comes with a heartfelt thank you. You are making a difference to the lives of these men, the local communities they work with, Jakarta and Our Planet. Thank you!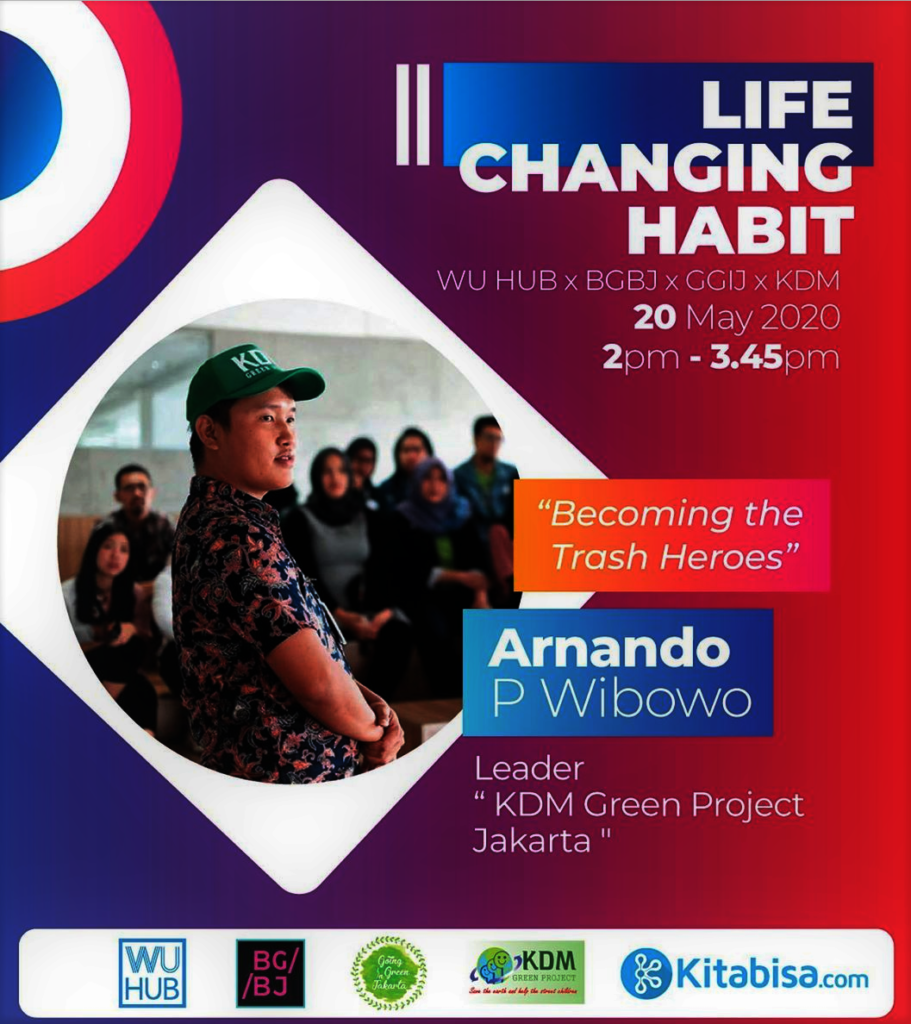 Links: