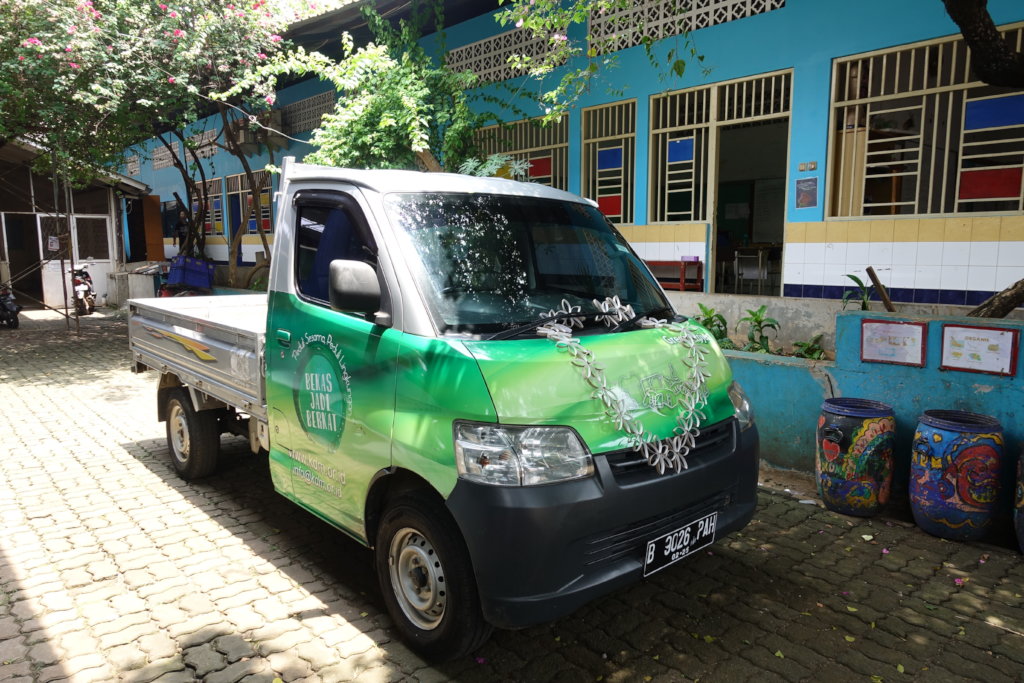 The KDM Green Project are excited and delighted to let you, our wonderful Donors, know that we have secured a permanent truck. Words cannot express the heartfelt gratitude this small team have for your generosity. Without you, this would never have been possible.
I was fortunate to be able to attend the inauguration of the truck. It was a fabulous day. Let me try and share with you a few words and photos from the day, the day that the KDM Green Project got their own truck.
It was a beautiful day and a small group gathered at the Yayasan KDM Campus mindful of the new COVID protocols and at the same time very excited for the forthcoming proceedings.
Everything was set up and at the centre prominently and proudly displayed stood a glowing bold green truck for everyone to see.
Proceedings started with speeches from Pak Beny, Chairman of Yayasan KDM and Pak Sotar, Director of Yayasan KDM. This was followed by words of thanks from Nando, Leader of KDM Green Project and Arif, Nando's righthand man and recycling coordinator.
Others gathered were also invited to say a few words. Ibu Rennie, the Founder of the KDM Green Project, proudly stepped forward to speak, as did I somewhat shyly because I was mindful my Bahasa Indonesian language has a lot of limitations.
After the speeches, there was the signing of a Memorandum of Understanding (MoU) between the Yayasan KDM and the KDM Green Project and the official handing over of the truck.
And then the moment arrived. Arif stepped forward, his eyes beaming, to receive the keys of the KDM Green Project truck from Pak Beny. Applause followed with words of congratulations 'Selamat'.
What a momentous day for us all. An incredible day.
I must admit that amongst the applause and celebration, I fell silent, watching and witnessing this amazing milestone for the KDM Green Project and feeling overwhelmed. Overwhelmed with happiness and relief. Happiness for the future of the KDM Green Project and relief. Relief because We did it! We did it! Oh my gosh, We All Did it! Thank you xx