Project Report

| Apr 17, 2012
Mann Deshi Champions (Sports Program)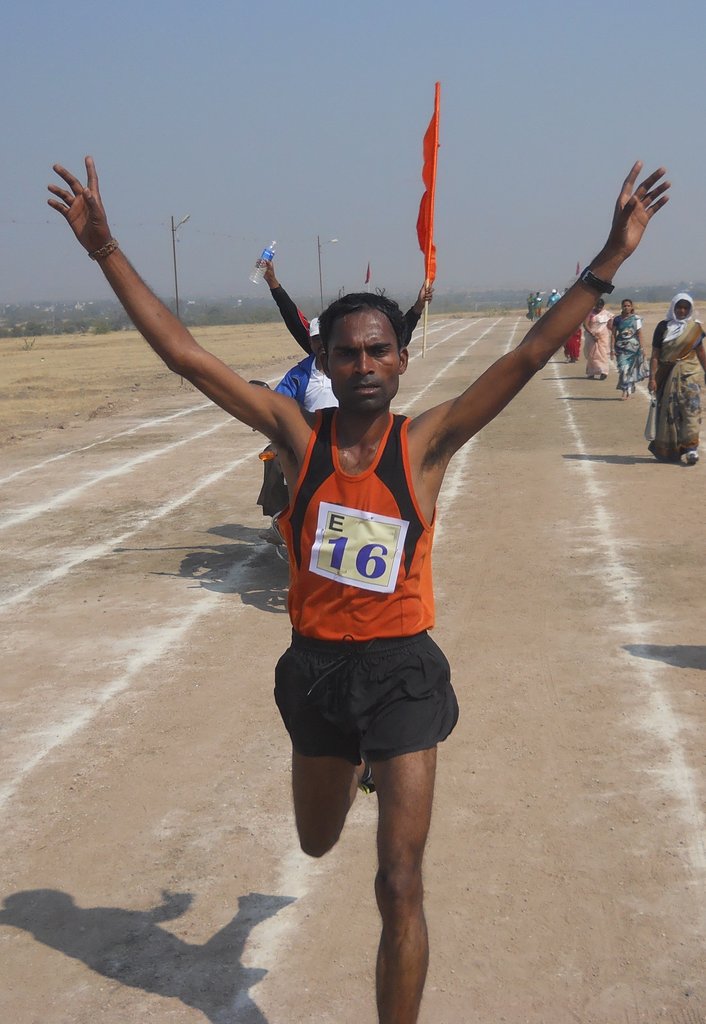 Dear Mann Deshi Champion Supporters,
3000 runners compete at the Mann Deshi Mini-Marathon, in Mhaswad, Maharashtra
On Sunday, January 22nd, the village of Mhaswad, in the district of Satara, Maharashtra, hosted the 1st Mann Deshi Mini Marathon. 3196 competitors hailing from all over the district ran distances ranging from 1km to 10km. The event was organized by the Mann Deshi Foundation, an organization based in Mhaswad, which works for the empowerment of the underprivileged in the rural communities of Maharashtra.
The Mann Deshi Foundation has launched the Mann Deshi Champions Sports program, providing the children of Mhaswad and neighboring villages with sports facilities and training in a region that offers few opportunities in athletics. "We find sports to be imperative to the full development of the children and we want to offer them access to safe infrastructures, often inaccessible in rural India. There is a strong link between sports involvement and youth development. It promotes their social development and team working, and increases a child's feeling of self worth and confidence through the membership of a team. We didn't expect the overwhelming support we have received.
After sending out letters to schools in the area, we were amazed to see more than 250 kids from Mhaswad register for the program in the first month alone." – says Mrs.Chetna Sinha, Founder of the Mann Deshi Foundation.
The twelve races all ended with a lap around the brand new Mhaswad running track, which was built by the Mann Deshi Foundation in December 2010. The runners were joined by more than 1000 supporters for the award ceremony, and all of the winners were welcomed on stage with spectacular cheers. The trophies and certificates were handed out by the mayor Vaishali Lokhande, Doctor Vasant Masal, the deputy mayor of Mhaswad, members of the Municipal Council, and trustees of the Mann Deshi Foundation. In addition, former athlete Shri Ramesh Tawde, and M.L.A. Jaykumar Gore were present to congratulate the winners and address the audience.
This will not be possible to organize a huge competition without the support of our donors. Look forward for your regular support.